Clement Desalle Injured at Assen, Out for Motocross of Nations [Update]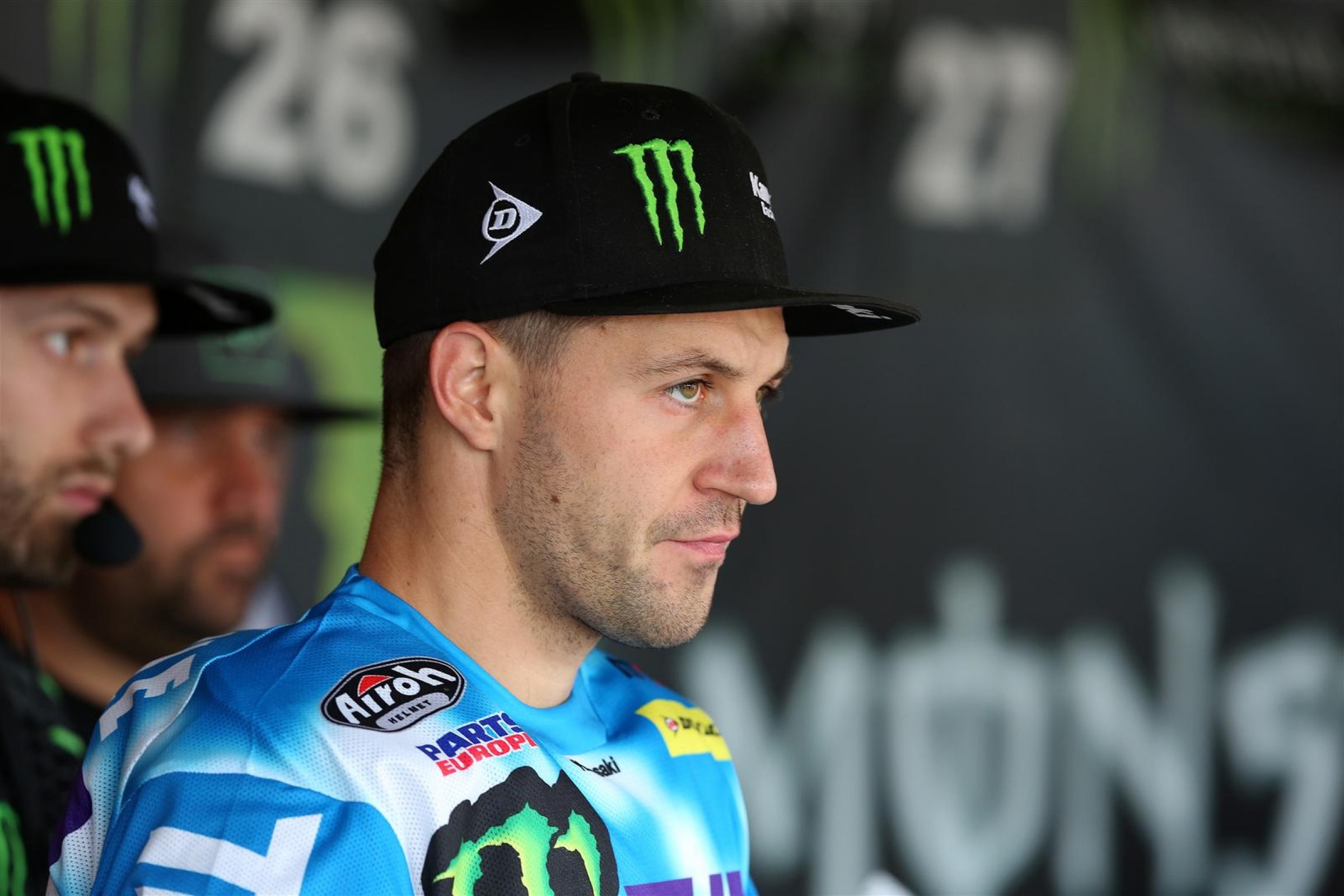 Winchester, United Kingdom
Motocross of Nations
Motocross of Nations
Once again a late-season injury could force Clement Desalle to miss the Motocross of Nations. The Belgian has missed the last three years due to untimely injuries, and last represented the Red Knights in 2013, when they beat Team USA by three points to claim the Chamberlain Trophy.
At the Dutch Grand Prix at Assen on Sunday, Desalle crashed on the third lap of the opening moto and was taken to the hospital with pain in his lower back, according to Racer X European contributor Adam Wheeler. The team announced today that the 28-year-old would miss the FIM Motocross World Championship season-finale next weekend in France.
If Desalle is ultimately ruled out for Matterley Basin on October 1, Wheeler is reporting the spot will be filled by veteran Kevin Strijbos, who would join the previously announced Jeremy Van Horebeek and Julien Lieber
Strijbos was part of the Belgium team that finished fourth overall last year.
[Update: Tuesday, Sept. 12]
MXGP tweeted this morning that Belgium has officially announced that Kevin Strijbos will replace the injured Clement Desalle at the Motocross of Nations.
[Update: Friday, Sept. 15]
After undergoing further medical examinations in Belgium, Clement Desalle has been diagnosed with a broken C6 vertebra without displacement, according to the team. The good news is, per his doctors, he will not have any more disturbance from this injury once he has recovered.
The team said Desalle will need "several weeks" to recover.
"I'm disappointed as I can't finish the championship and fight for the top three in the series, but I'm also glad as my doctor confirmed to me that I will have no further trouble with my vertebrae in the future," said Desalle in a statement. "We had a good season with the team as I won two GPs and got some other podiums but the goal was of course to do the entire series; there's a great atmosphere in the team, we know each other really well and we have reached a high level as we are the leading Japanese brand in the championship. Concerning my injury I feel pretty lucky as it was a big crash; the sand was wet and heavy due to the rain and just before one of the biggest jumps I came in a softer part of the track and lost my balance. I went over the bars and hit the ground pretty hard; I had feeling in all my limbs and could move them, but I had a lot of pain in my back. Now I have to rest for a few weeks, which is not easy as I'm used to being very active, but there's nothing else I can do except accept the situation."