Ethika Donates More Than 14,000 Pair of Underwear to Houston Residents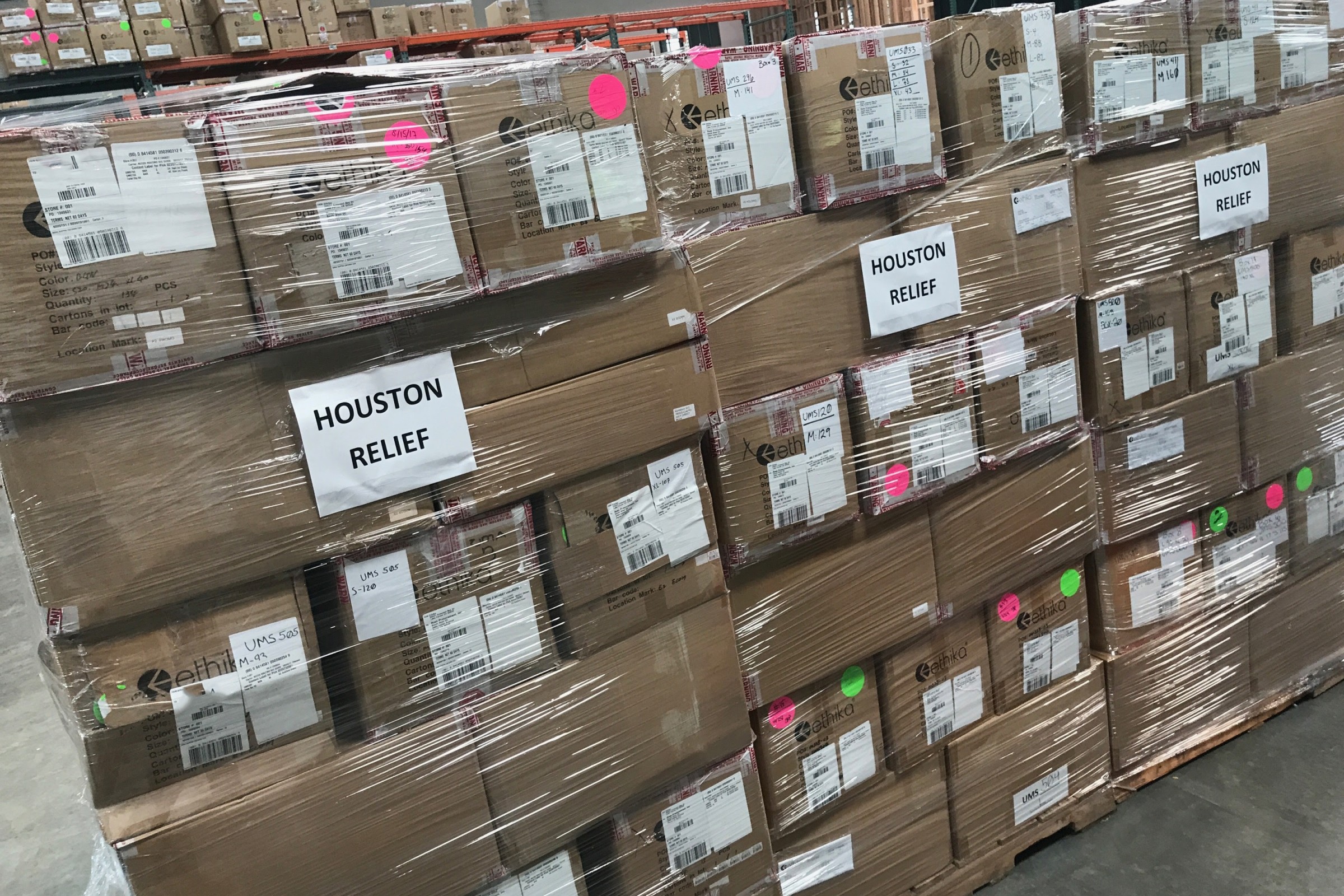 SAN CLEMENTE – Ethika announced today that it has sent over 14,000 pairs of Men's, Women's, and Kids underwear to help the thousands and thousands of people who have been displaced by Hurricane Harvey. The product was quickly put together and sent directly to the George R Brown Convention Center, where more than 10,000 people are being housed.
"I have been monitoring the tragic situation in Houston and a few nights ago it was actually my wife who told me I should step up and donate some Ethika product," said Ethika CEO Matt Cook. "I started thinking about the people in Houston and the fact they were displaced from their homes and missing basic necessities, including clean underwear, and it just made sense to help out. I'm thankful we are in a position with the company where we can reach out and hopefully make a difference."
In addition, all Ethika employees, partners, and vendors have been asked to support in any way possible in order to help the disaster recovery efforts. We are all praying for Houston.