Micky Dymond Releases New Book: "The Legends of the Road"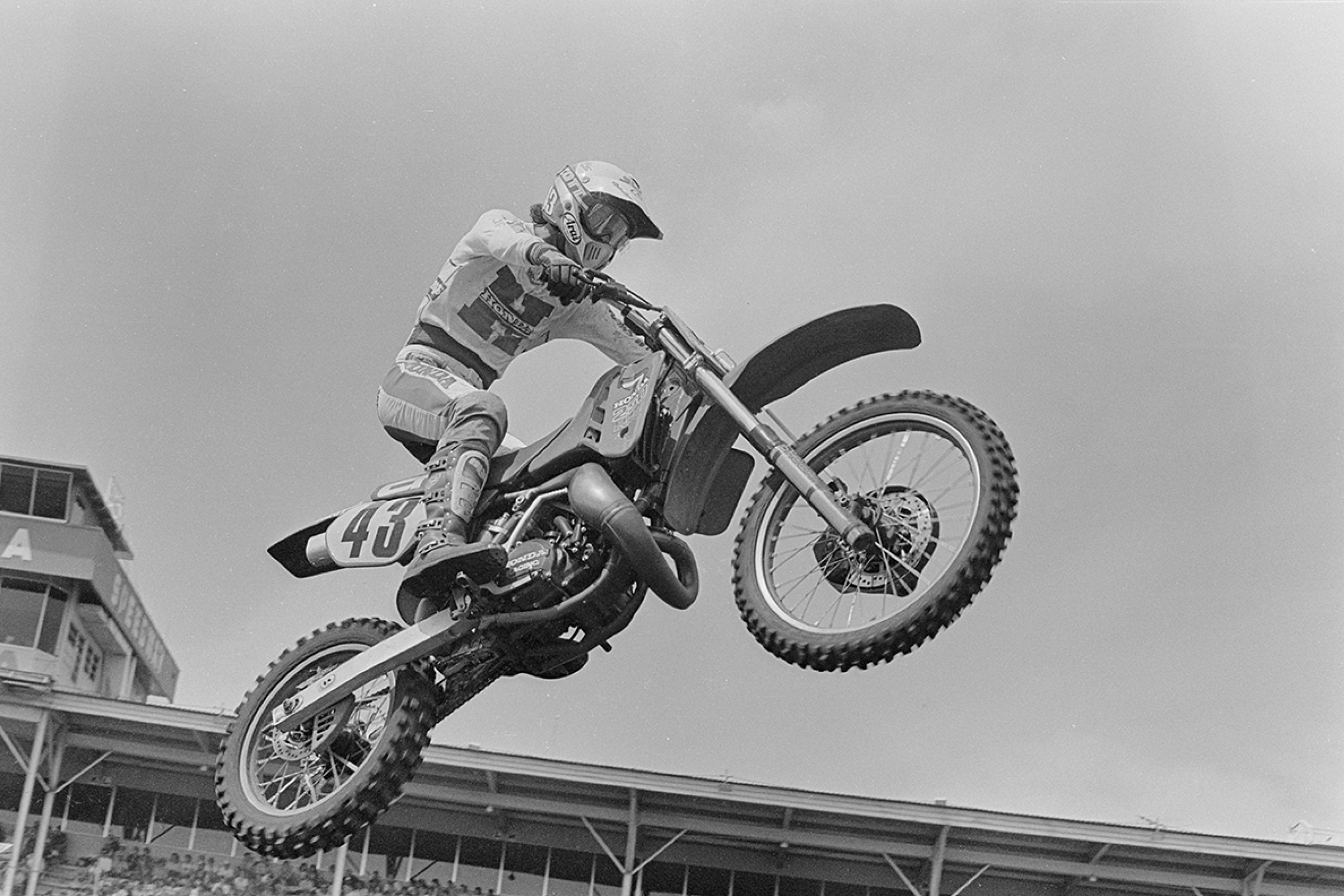 There are two sporting events that are uniquely American: the 3,000-mile Race Across America (RAAM) bicycle race and the Pikes Peak International Hill Climb. In 2014, Micky Dymond, the 1986 and 1987 AMA 125cc Motocross Champion did both, back-to-back.
Dymond competed in RAAM as a member of the winning four-rider relay team, titled the "Legends of the Road" consisting of Dymond, David Zabriskie (former pro bicycle road racer), Dave Mirra (X Games BMX legend), and Ben Bostrum (AMA Pro motorcycle road racer turned pro mountain bike racer). The four completed the 3,000-mile route from Oceanside, California to Annapolis, Maryland, in five days, 11 hours and 41 minutes.
Mere days after his bicycle victory Dymond traded his Lycra skin-suit for a set of road racing leathers and took on the legendary Pikes Peak International Hill Climb, which is run on a 12.42-mile, 156-turn course that top-level riders such as Dymond reach 150 mph and complete the course in about 10 minutes.
Dymond has a long history with the event—he was rookie of the year in his first attempt and held the course record for a time.
Dymond's book tells the tale of preparing for both events, of the many moments of drama leading to his team winning RAAM, of arriving at Pikes Peak physically and mentally spent and of his pushing his 1200cc Ducati to fourth place in spite of his exhausted state.
Dymond's tale of two-wheeled adventure is told in a casual and laid-back style that makes it a fun and easy read. He does a fine job of letting the reader into his head for a glimpse of what drives this man to take on and excel in two of the world's most extreme events.
The Legends of the Road is available in print or as a Kindle download here.