Vsevolod Brylyakov Signs with Yamaha for MX2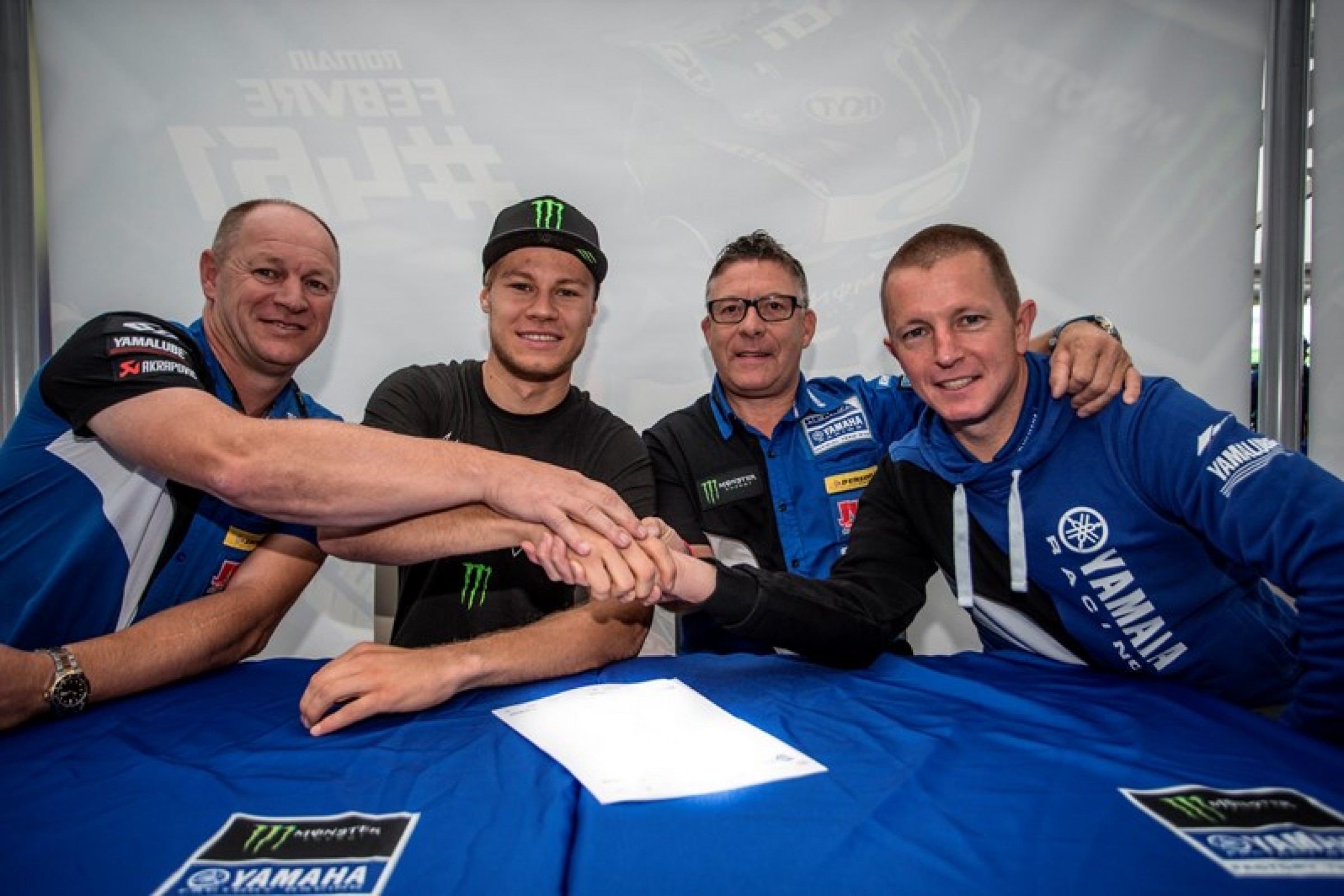 Yamaha Motor Europe announced today that they've signed Russian Vsevolod Brylyakov for the 2018 season. He will join Jago Geerts under the tent.
Below if the full announcement from Yamaha.
Yamaha Motor Europe is pleased to announce that Vsevolod Brylyakov has signed on to race a Yamaha YZ250F throughout the 2018 season. The talented Russian will be joining Jago Geerts under the Kemea Yamaha Official MX2 awning where he hopes to achieve the same sort of success that took him to his first Grand Prix podium, which he achieved at the MXGP of Mexico in April 2016.
At the tender age of twenty-two-years old, Vsevolod Brylyakov will enter his final year in MX2 with the full-support of the Grand Prix winning team, Kemea Yamaha Official MX2. He will be based in Mol, Belgium, less than 20-minutes from his young teammate, Geerts, and 45-minutes from the team's workshop in Genk.
Brylyakov raced six rounds of the FIM MX2 World Championship this year - of which he posted lap-times inside the top-three in Timed Practice on three occasions - before withdrawing from the series with a shoulder injury. He has since undergone surgery where his shoulder socket has been strengthened and made more secure, and hopes to be back on the bike in November this year.
"I am really excited to join Kemea Yamaha in 2018. I have been off the bike for quite some time now, so it's exciting to know that when I return I will be joining a new team," said Brylyakov. "It's also really exciting to have factory support for the first time in my career. That's a big thing for me and a big step forward. I can't wait to join Yamaha and start testing and riding with new structure. The team looks really cool and I believe that I can do great things with the YZ250F.
"When I look at the team, and Yamaha's entire structure, it seems like it is very organised and very professional, and you can see how much the brand is investing and developing inside the paddock at the World Championship. That makes me confident that this is the right team to go to."