Boyesen Releases 2017 KTM and Husqvarna Clutch Covers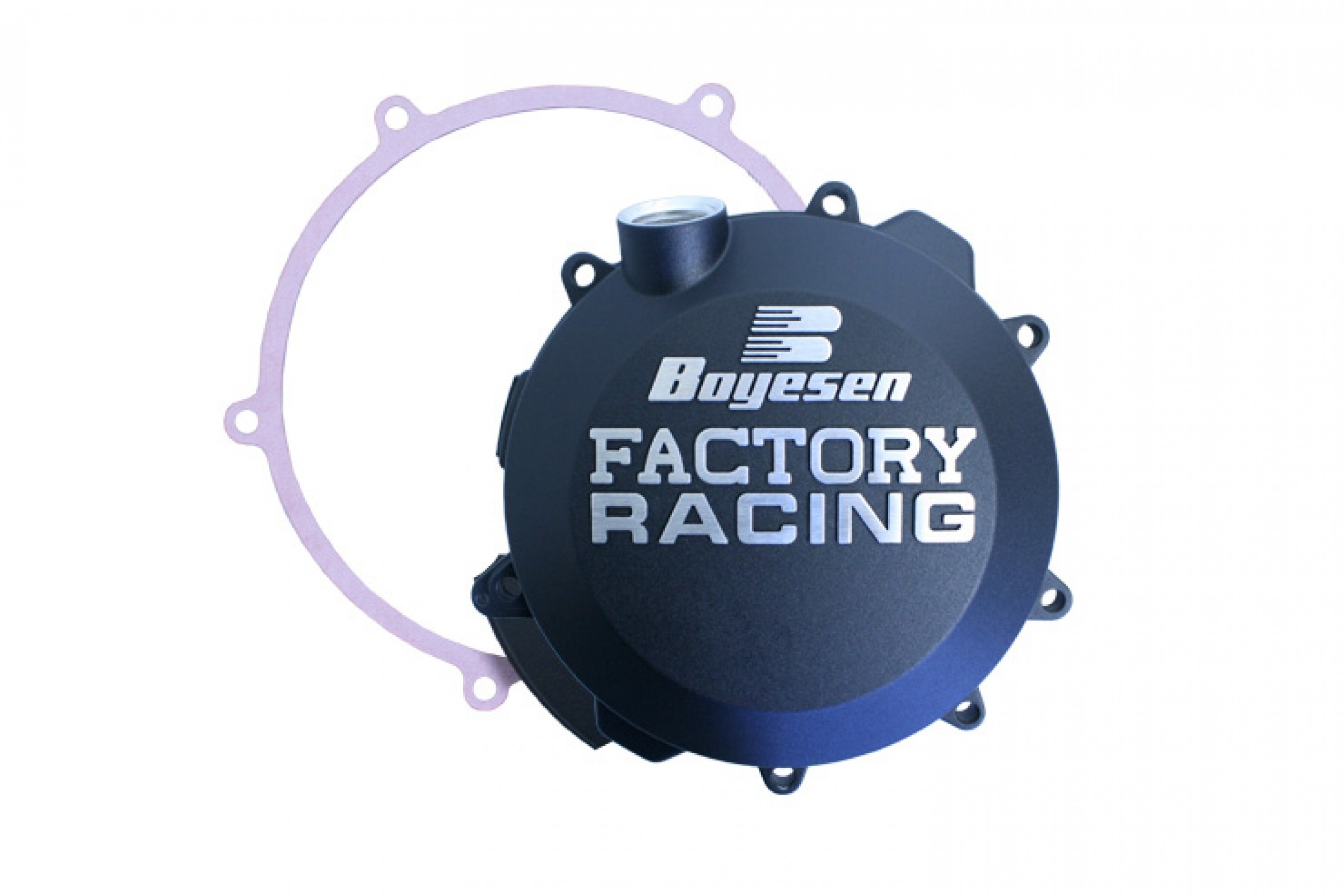 Lenhartsville, PA – Set your bike apart from the rest with the ultimate look in race performance. Add style and the factory look to your KTM and Husqvarna 250/300 engines with a Boyesen Factory Clutch Cover. Exterior grade, UV resistant powder coat finish is available in two classic colors, as well our KTM Orange, Race Blue, and Pearl White to perfectly match your KTM and Husqvarna's color specifications. Made from investment cast aluminum, the Boyesen Factory Clutch Cover is strong, lightweight, and durable, providing years of outstanding protection at a fraction of the cost of other covers on the market.
The Boyesen Factory Racing Clutch covers for KTMs and Husqvarnas are available for order at your local dealer or popular web retailers. If your regional dealership has chosen not to stock this product, Boyesen also makes it available for purchase on our website.
Visit Boyesen.com for more information, or to make your purchase.