Thomas Covington Escapes Injury After Crash at MXGP of Belgium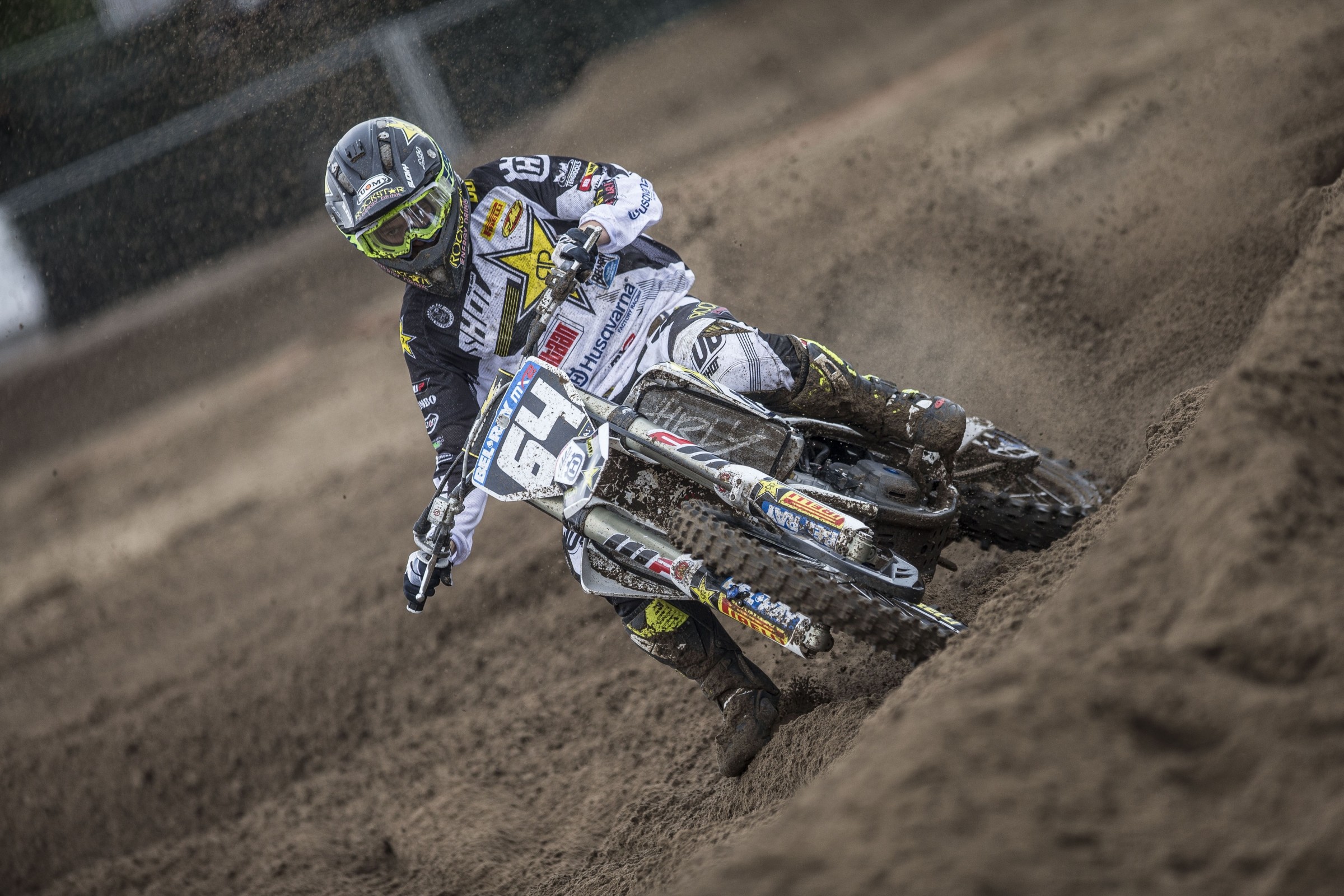 Lommel, Belgium
MXGP of Belgium
FIM Motocross World Championship
Thomas Covington said he's thankful to come away with only a few bruised ribs following a brutal crash at the MXGP of Belgium on Sunday.
In the second MX2 moto yesterday at Lommel, Covington was running a comfortable second before losing control through the fast left sweeper by the crowd and going down hard.
Despite the crash and bruised ribs, Covington said he expects to race this coming weekend in Frauenfeld–Gachnang for the MXGP of Switzerland.
"I was feeling really good coming to Lommel and the plan was to keep my podium streak going. I didn't get the best of starts in race one and rode a steady moto for ninth at the line," he said in a team statement. "Then in moto two I got the holeshot and lead the first couple of laps before Prado passed me. I had a good race pace, but three laps before the end I made a small mistake and ended up hitting the dirt pretty hard. I feel sore in my back, but luckily I stayed away from any serious injury. I now need to give my body some time to relax, but hopefully I will be back to my normal training schedule pretty soon."