Loretta Lynn's Welcomes Returning Sponsors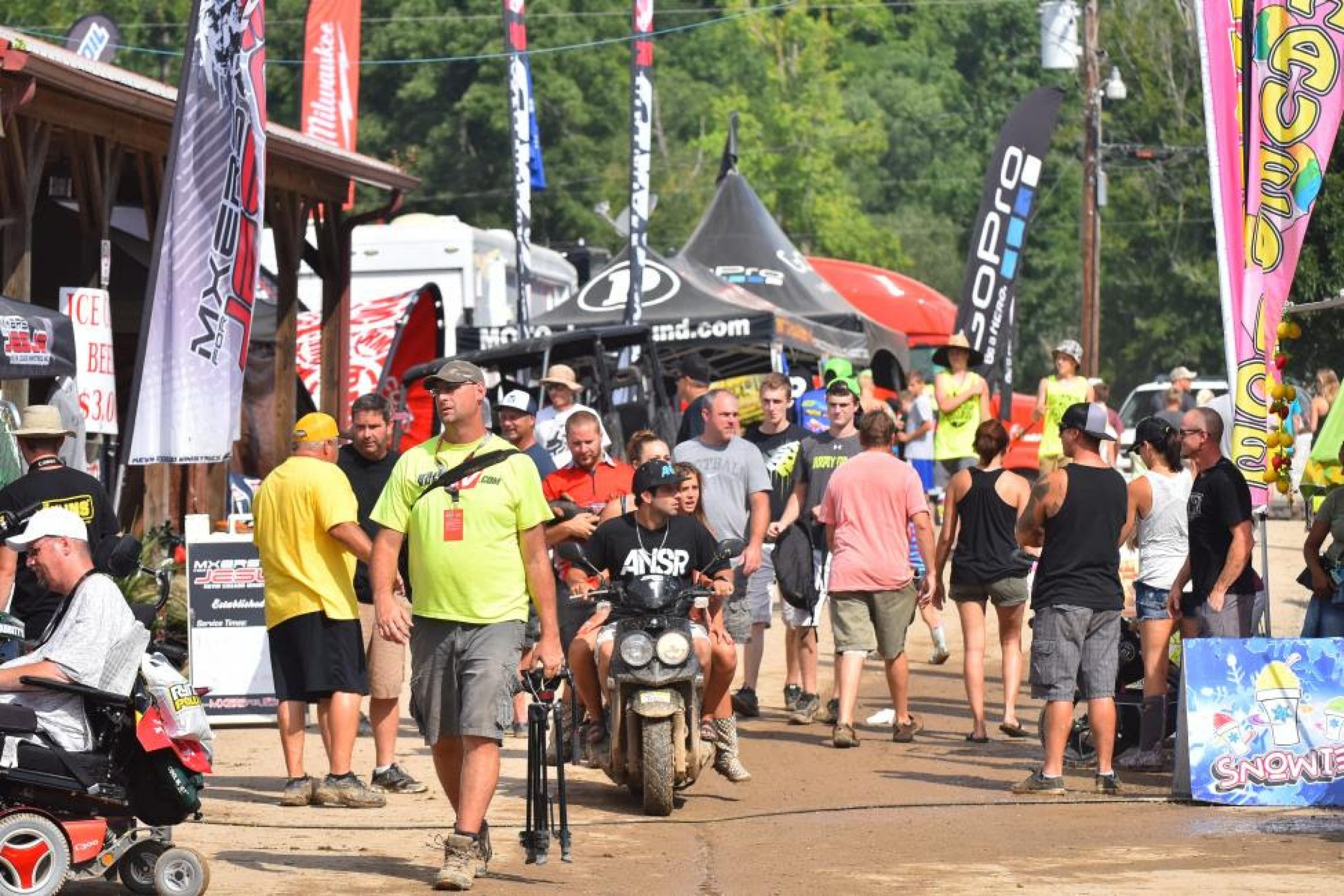 MORGANTOWN, W.Va. – With the 36th Annual Rocky Mountain ATV/MC AMA Amateur National Motocross Championship presented by Lucas Oil just around the corner, July 31 through August 5, MX Sports is pleased to welcome a host of returning sponsors back to the historic Loretta Lynn Ranch in Hurricane Mills, Tennessee. The industry's top companies, along with some of the biggest names in amateur racing, will join forces for the world's largest and most prestigious amateur motocross race.
Rocky Mountain ATV/MC continues to show their support for amateur racing as they return to the ranch for the fourth year as the title sponsor. After being involved in both the Area Qualifiers and Regional Championships, the Race Gas program returns for the National where racers who registered through the Fast Track Registration Service will receive a $20 gift card redeemable on all Rocky Mountain ATV/MC inventory. Through this program Rocky Mountain ATV/MC has contributed a grand total of $196,000 back into the hands of amateur motocross racers as they compete on this years' Road to Loretta's. In addition, Attack Graphics is offering a promotional code for limited edition Loretta Lynn number plate backgrounds to be included.
"There's nothing quite like the excitement that surrounds Loretta Lynn's every year, and we're happy to be a part of it," said Dan Thomas, CEO and Founder of Rocky Mountain ATV/MC. "Supporting the sport is something we take very seriously. We know this championship means a lot to the riders who compete and to the motocross community at large, and we're glad to serve as the title sponsor."
Thor and Parts Unlimited continue their high-level of support hosting various giveaways, as well as the Thor Tower that provides the best viewing for Thor racers and families throughout the week. ProX returns to the lineup for their second year, and Bell Helmets continues with the holeshot awards. With a total of 102 gate drops scheduled for 2017 at the Ranch, Bell will have $10,200 in gift certificates up-for-grabs the week of the national.
Oakley will be in Sponsor Village displaying a mix of their sunglasses and motocross goggles, while Red Bull returns as the official energy drink for its seventh consecutive year in addition to sponsoring the Mini Moto Mechanics Invitational Pit Bike race. GoPro remains the official camera of the AMA Amateur National, and the GoPro 10 Commandments return as one of the most iconic track features.
Alongside the National's feature sponsors are the associate sponsors, including Dunlop, FMF, Pivot Works, Wiseco, Cometic, Sunoco Race Fuels, MotoTees, Wyotech and Alpinestars.
All seven major manufacturers including Honda, KTM, Kawasaki, Suzuki, Husqvarna, Cobra and Yamaha continue their support of amateur motocross with $632,300 available in contingency. The 2017 Rocky Mountain ATV/MC AMA Amateur National Motocross Championship runs July 31 through August 5 at Loretta Lynn Ranch in Hurricane Mills, Tennessee.
There will be 46+ hours of live online streaming coverage that begins on Tuesday, August 1 through Saturday, August 5 on RacerTV.com, and two one-hour highlight shows featuring the event will air on NBC Sports Network on Saturday, November 11 at 2:30 p.m. and Saturday, December 23 at 3:00 p.m. EST.
For additional information, visit the official website at www.mxsports.com or call (304) 284-0101. Also follow the official Facebook, Twitter and Instagram accounts for exclusive content and to catch the latest news.