Nitro World Games Airs Live on NBC Saturday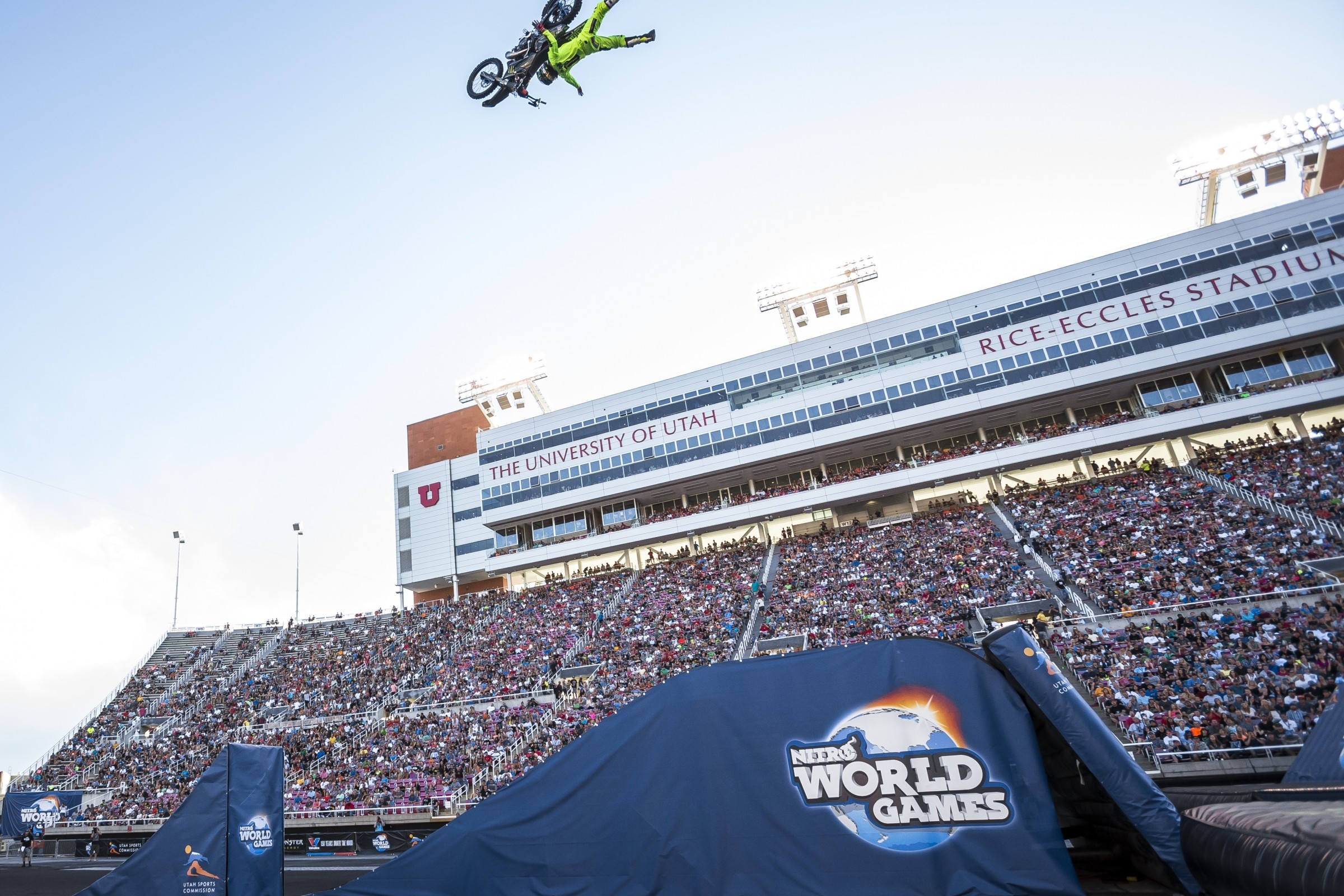 STAMFORD, Conn. – NBC Sports will present Nitro World Games, the revolutionary action sports competition returning to Salt Lake City's Rice-Eccles Stadium for its second year. Showcasing the world's best athletes in the sports of FMX, BMX, Skate and Scooter, NBC will televise coverage of the Nitro World Games this Saturday, June 24, at 8 p.m. ET/PT.
Among the more than 80 athletes scheduled to compete are 2016 winners Gregg Duffy, Capron Funk, Levi Sherwood, Elliot Sloan, Colton Walker and Ryan Williams. Other competitors include FMX riders Josh Sheehan, Clinton Moore, Taka Higashino and Javier Villegas, BMX riders TJ Ellis, Kurtis Downs and Jacob Bailey, and skateboarders Jake Brown, Rony Gomes and Mitchie Brusco. The scooter competition field also includes Corey Funk, Jordan Clark and Will Barlow.
Todd Richards will return to Salt Lake City to host NBC Sports' primetime Nitro World Games broadcast on NBC for the second year in a row. Richards will be joined once again by action sports icons Tony Hawk and Travis Pastrana as co-hosts. Hawk will also be the competition's main skate commentating expert while Pastrana will focus on all things moto. TJ Lavin and Jimmy Coleman will team up for BMX coverage, while reporter Laurette Nicoll will get athlete interviews from the course floor throughout the night.
NBCSports.com and the NBC Sports app – NBC Sports Group's live streaming product for desktops, mobile devices, tablets and connected TVs – will provide streaming coverage of the Nitro World Games. Viewers can also tune-in via Live Stream on Facebook, YouTube, and Twitter. Brands such as Transworld and Vital BMX will be broadcasting live coverage from their social platforms, among numerous other sports and entertainment brands across the globe.
In addition, further event coverage and highlights will be available on NitroWorldGames.com. Follow Nitro World Games on Instagram and Facebook.