Gajser In, Van Horebeek Out for Italian Grand Prix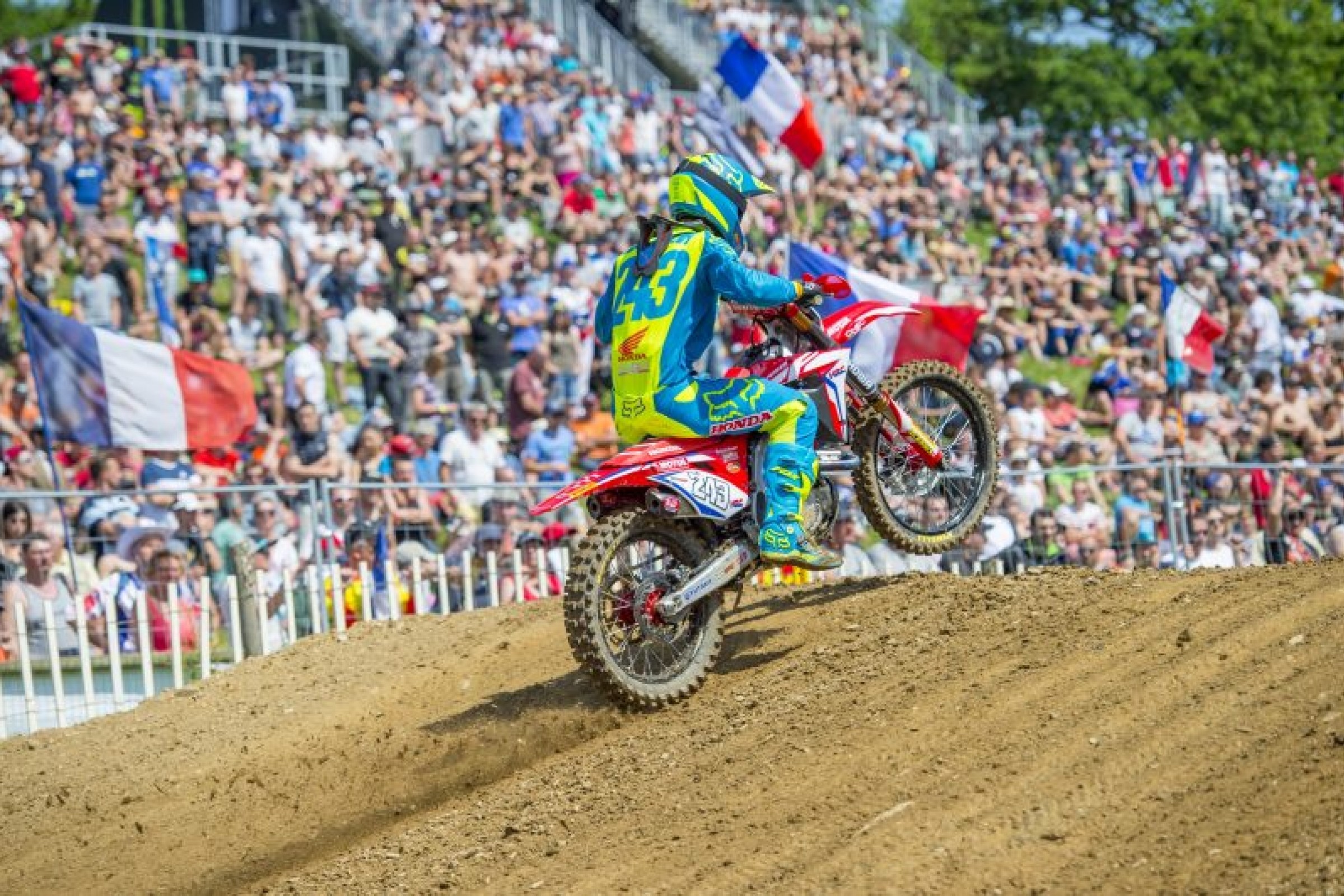 Ottobiano, Italy
MXGP of Lombardia
FIM Motocross World Championship
After missing the last two rounds of the FIM Motocross World Championship with a broken shoulder blade, defending MXGP world champion Tim Gajser will return this weekend for the Italian Grand Prix at Ottobiano.
Gajser, who held a 14-point lead in the championship after six rounds, has seen his title hopes slip away due to injury, as he currently trails championship leader Antonio Cairoli by 120 points entering the weekend. Despite his championship hopes being a long stretch, Gajser said he's glad to be back racing.
"I am really looking forward to coming back this weekend," he said in a team statement. "It was really difficult having to miss a race to allow myself to heal but I now see it was the best thing for me. I like Ottobiano as I enjoy racing in the sand. Now I feel ready to come back fighting and ride like I know I can."
While Honda HRC will be back at full strength this weekend, Monster Energy Factory Yamaha will be without Jeremy Van Horebeek, who sustained a broken and dislocated right index finger in a crash at the MXGP of Russia. Van Horebeek was injured following an "unavoidable collision" in the MXGP qualifying race.
"It's a bummer to not be racing in Ottobiano, I really like that track, I have always felt like I am really fast there," he said in a statement. "It's going to be difficult for me not to be on the line, but I am more focused on my training now and coming back stronger than before. I will see the doctor on Friday and hopefully have the plaster taken off my hand. They will tape my two fingers together and it shouldn't be too long after that that I can be back on the bike. I will make a decision based on the strength and pain in my hand next week whether I return in Portugal or Loket."