Ethika Releases VR46 Racing Apparel Signature Line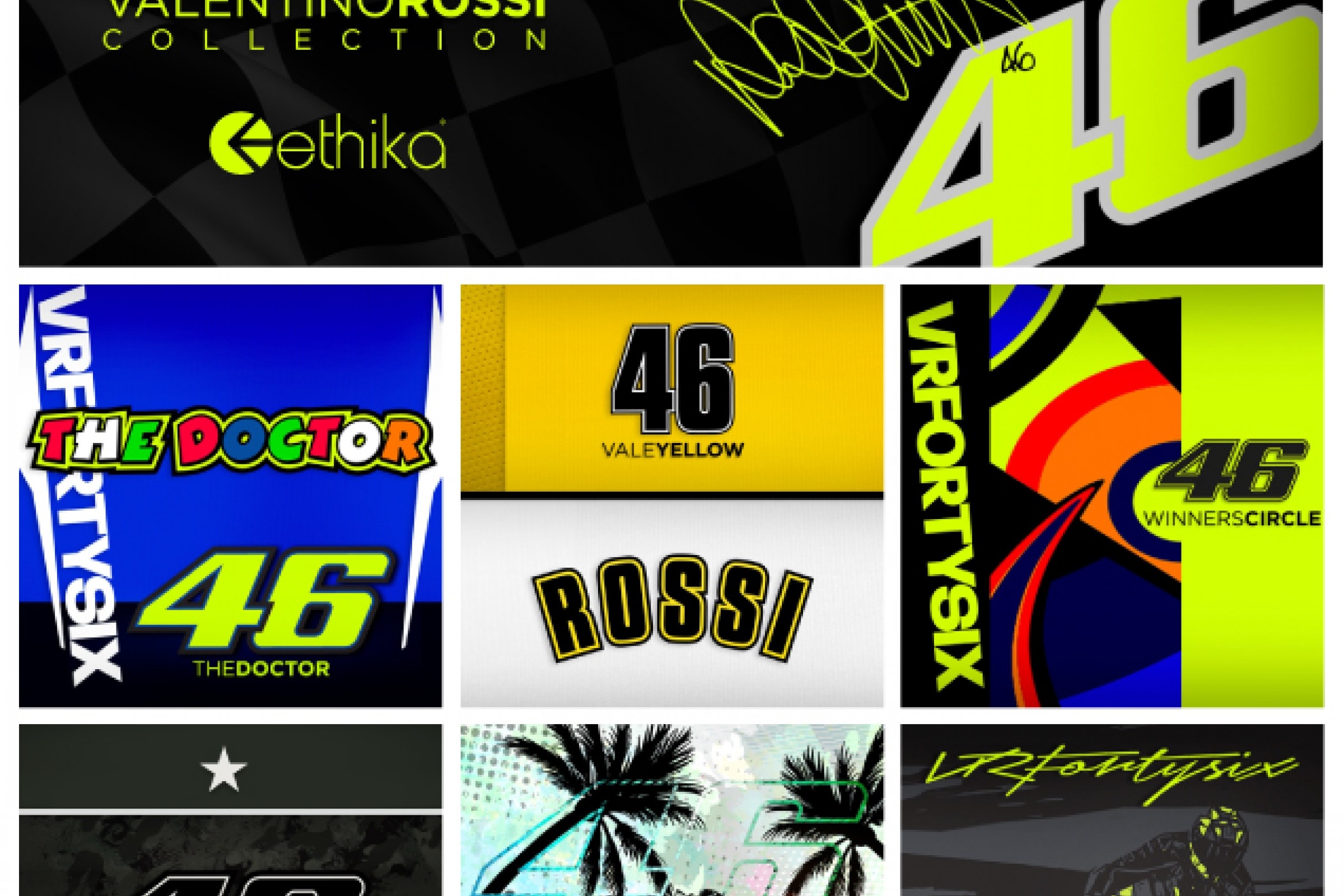 SAN CLEMENTE, CA – Ethika is proud to announce the release of collaboration designs with VR46 Racing Apparel. The line consists of seven new designs created by the VR46 Racing Apparel Team.
"It's always exciting and humbling to work with an athlete who has accomplished as much as Valentino Rossi," said Ethika VP of Marketing Danny Evans. "The collaboration concept was as much his idea as it was ours and he and VR46 Racing Apparel team essentially designed every style in the collection. Racing is one of the core sports Ethika was built on and Valentino has been a fan of the brand and product for a while now, so everything came together pretty easily. He has a global fan base that bleed his colors and we are excited to be able to offer them a new category of gear they can proudly wear."
The entire VR46 Collection is now available at www.ethika.com and select Ethika retail partners in North America and Europe.
Ethika is focused on expressing every person's individuality across a variety of cultures including, skateboarding, motorsports, bmx, snowboarding, surfing, basketball, football, music, art and fashion. More Ethika news, photos, and videos can be found on Twitter (@ethika), Instagram (@ethika) and online at www.ethika.com.