Pit Bike Racing Part of Hot Summer Friday Night at High Point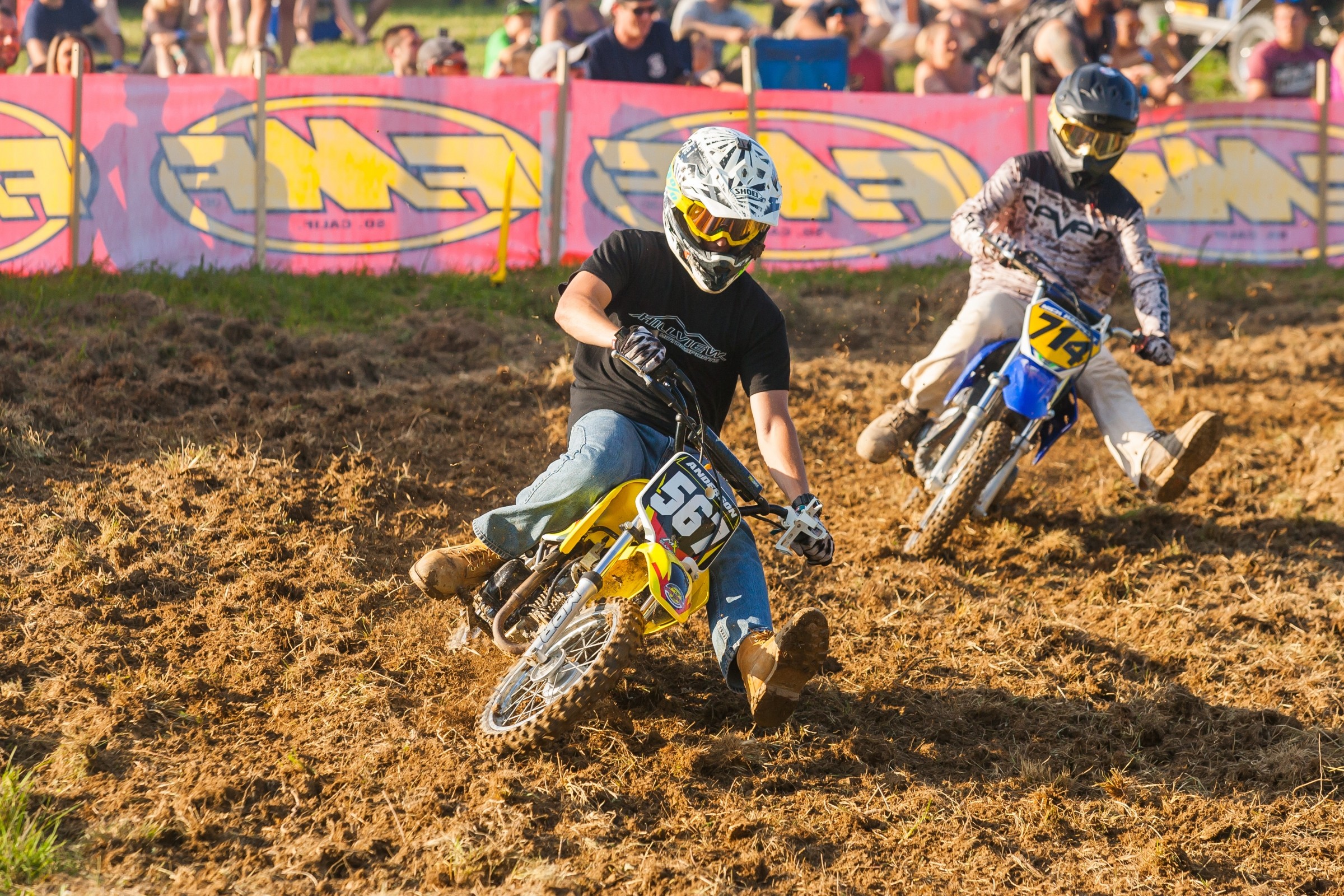 Mt. Morris, PA
High Point
Lucas Oil AMA Pro Motocross Championship
The action starts early at the Red Bull High Point National this year! Following Amateur Racing on Friday, there are plenty of activities to take part in as the daylight stretches into one of the longest days of the year. First up is the "Pizza Party with the Pros" for families with kids ages 12 & under at the VIP Super Ticket Tent next to Announcer Tower at 6 pm. Meet some of the top 250 pro riders and the lovely Lucas Oil Girls for some fun, food, games and autographs, compliments of Lucas Oil.
Then we head onto the brand new redesigned High Point National race track for Happy Hour With Ryan Villopoto at 7 p.m. Villopoto will be doing his thing on a very trick KX 250 2-Stroke, along with a slew of friends, letting the smoke fly and sounds of 2-Strokes roll over the Pennsylvania hillside.
After Ryan and friends get done on the National track, the party moves over to the Amateur hillside for the highly anticipated return of the High Point Pit Bike National presented by Cernic's Racing and MXTire.com! Come on out and get ready to rip up the High Point Raceway hillside. This year, the 50cc classes racing first, starting at 8pm as follows: 51cc 1 (4-6), 51cc 2 (7-8), 51cc 3 (4-6), 51cc 4 (4-8) Open.
Then the real action starts with the 4 adult classes... Bone Stock 110, Pro Stock 110, Open 110 and Clutch Full Size 125 TTR KLX and 150 Air-Cooled Honda! No age limits (and very few rules) so bring the pit bikes out and get ready to bang the bars like the good old days.
As the sun finally starts to set, we'll get the RG Honda Bonfire started with music from DJ E-Lo, to enjoy some beers and bench racing before the Pros take the track in the morning. See you at High Point this Friday!