Yamaha Introduces 2018 Motocross Models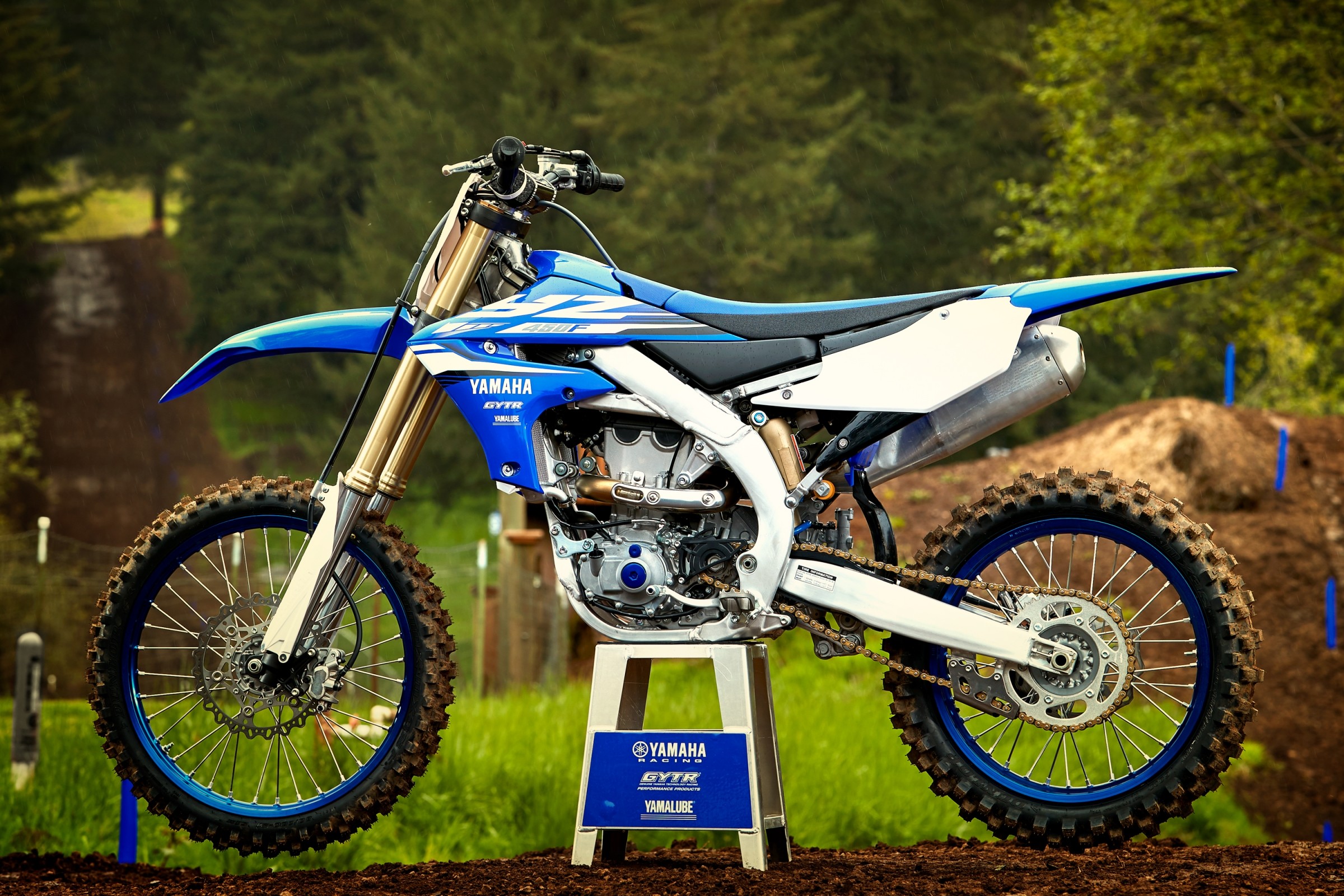 Cypress, Calif. - Yamaha Motor Corporation, USA, today announced the return of its championship-winning motocross models for 2018. The lineup includes the return of the YZ450F and YZ250F four-stroke models, as well as the YZ250, YZ125, and YZ85 two-stroke models.
2018 YZ450F
Highlighting Yamaha's 2018 motocross lineup is the latest evolution of the company's flagship YZ450F model. Redesigned from the ground up, the YZ450F is equipped with the world's first Smartphone App Power Tuner on a production motocross bike, along with an all-new engine, new frame, new bodywork, and more. Its all-new 449cc four-stroke engine delivers stronger and longer pulling power while enhancing controllability at low RPM's, and the all-new bilateral beam frame provides connected and predictable traction while centralizing mass to provide lightweight and nimble handling.
The 2018 YZ450F brings the future of racing technology to the latest generation of motocross machines, enhancing convenience, customization and performance capabilities for the rider. Using a compact starter motor and ultra-lightweight lithium battery, the new push-button starting feature makes for effortless restarts under pressure. Also new is the bike's seamless integration with Yamaha's new Power Tuner smartphone app, putting the flexibility and precision of the proven GYTR (Genuine Yamaha Technology Racing) Power Tuner accessory into your smart phone via the onboard WiFi system for the ultimate in track-side tuning.
The 2018 YZ450F will be available in either Team Yamaha Blue or White color schemes, and will begin arriving at Yamaha dealerships in August with a Manufacturer's Suggested Retail Price (MSRP) of $9,199.
2018 YZ250F
Yamaha's 2016 AMA West Coast AMA Supercross and Motocross Championship-winning YZ250F returns powered by its high-performance 250cc four-stroke, fuel injected engine with a forward position downdraft intake to deliver optimum engine power. The proven bilateral beam aluminum frame concentrates mass by moving key components like the fuel tank and exhaust muffler towards the center of the bike. An industry-leading, fully adjustable KYB spring-type front fork and a KYB® rear shock combine to provide excellent handling characteristics.
The 2018 YZ250F will begin arriving at Yamaha dealerships in July in both Team Yamaha Blue and White color schemes with a $7,699 MSRP.
2018 YZ250, YZ125, and YZ85
The legendary YZ250 and YZ125 models return for 2018 to lead Yamaha's line of two-stroke motocross bikes. Lightweight aluminum frames and patented YPVS™-equipped (Yamaha Power Valve System), reed-valve inducted engines provide an incredible power-to-weight ratio while maintaining Yamaha's excellent reliability and durability. Both the YZ250 and YZ125 each receive the same industry leading KYB spring- type fork and KYB rear shock for unmatched handling on the track.
The 2018 YZ250 and YZ125 will begin arriving at Yamaha dealerships in July with MSRP's of $7,399 and $6,499 respectively.
For an introduction to the world of high-performance, two-stroke motocross riding, Yamaha's compact YZ85 brings the aggressive styling and confidence-inspiring handling of the YZ250 and YZ125 to new riders. Its liquid-cooled, 85cc crankcase reed-valve inducted engine with a six-speed transmission is light, compact, and designed to deliver hard-hitting, moto-winning power throughout the RPM range. The suspension and clutch lever are fully adjustable to suit a range of skills and sizes from young novices to mini experts.
The 2018 YZ85 will be available at Yamaha dealerships beginning in September with a MSRP of $4,299.
The YZ250, YZ125 and YZ85 motocross machines will all be available in Team Yamaha Blue. More information on the 2018 Yamaha motocross models can be found at YamahaMotorsports.com/motocross.
To find out more about Yamaha's bLU cRU rider support program, as well as demo opportunities and riding schools, visit YamahaMotorsports.com.