Ryan Sipes Wins FMF 125 Dream Race at Thunder Valley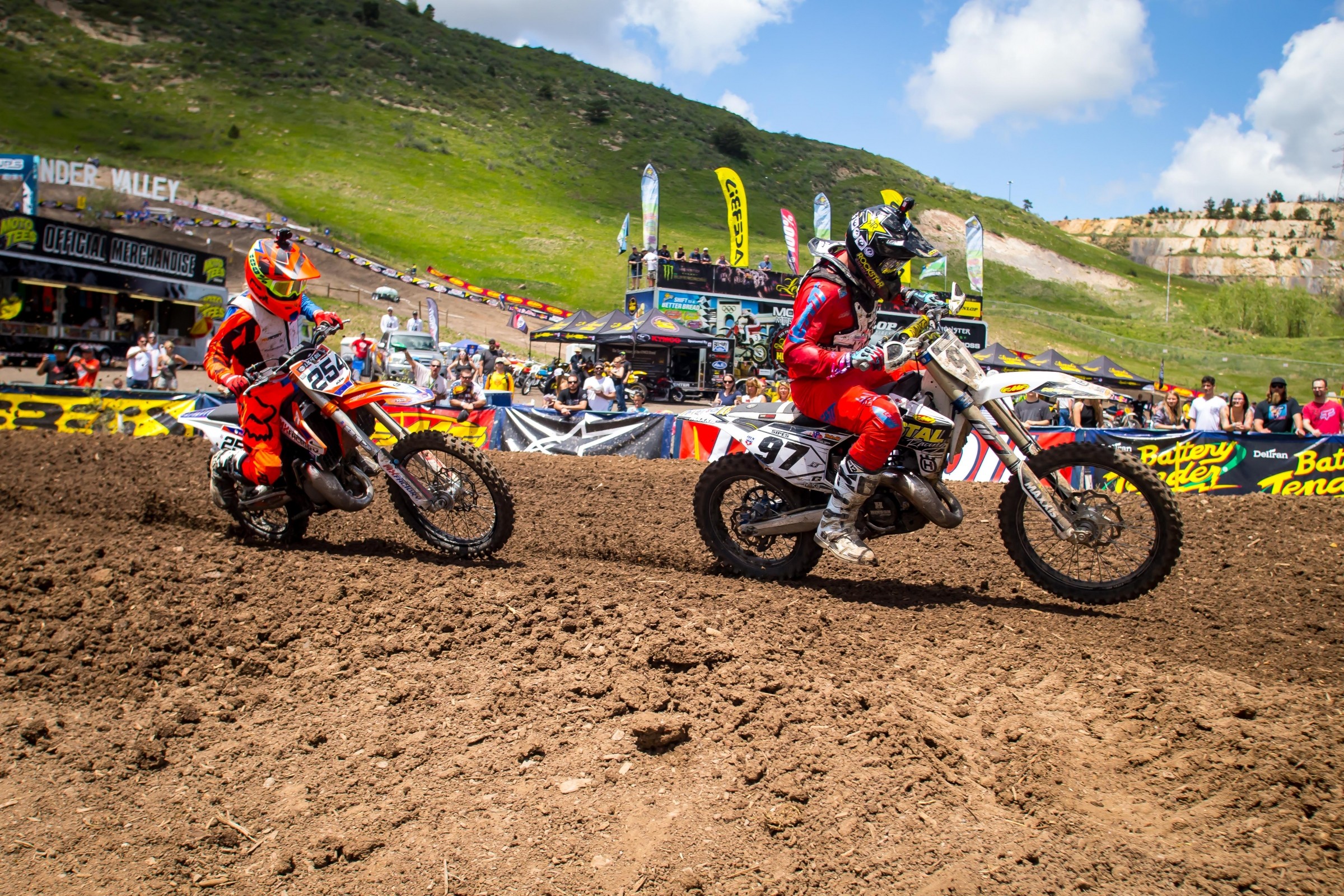 The second round of the FMF 125 Dream Race Invitational Triple Crown took place this past weekend in conjunction with the third round of Lucas Oil Pro Motocross on Saturday at Thunder Valley.
Ryan Sipes, who raced AMA Supercross and Motocross full-time from 2004-2013 before transitioning to GNCC where he continues to race full-time, won the second round over Tyler Livesay and Michael Sweeny.
The third and final round of the series will visit Washougal later this year on July 29.
Stay tuned to Racer X Online later this week, as we'll have a full edit from the race.
Results
Ryan Sipes #97 HUS
Tyler Livesay #254 KTM
Michael Sweney #41 KTM
Jake Bork #215 YAM
Devin Watson #777 KTM
Lane Shaw #986 YAM
Derek Anderson #241 HON
Bobby Fitch #124 KAW
Bryce Shondeck #198 YAM
Trae Dilley #919 YAM
Jet Underwood #100 YAM
Chase Stevenson #746 KTM
Rory Sullivan #272 YAM
James Hamilton #454 HON
Tucker Saye #693 SUZ
AJ Gilbert #156 HON
Todd Pratt #515 KTM
Doug Levitt #960 HON
Brad Haskell#76 YAM
Tyler Valentine #123 YAM
Brett Stralo #225 YAM
Corey Wilcox #31 YAM
Devin Brassfield #226 KTM
Steve Martin #12 KAW
Travis Newbold #39 HON
Tristan Callahan #45 KTM
Chaz Braden #336 YAM
Ryan Fetzer #34 KTM
James Hanson #296 HUS
Aaron Hart #700 RM
Lauren Volentir #61 KAW
Tyler Edmondson #141 HON
Daniel Barrett #331 KTM
DNF Joel Ard#216 HON
DNF Chad Ruggles #445 YAM
DNS Dane Rouse #125 HON
DNS Devon Sellars #201 KTM
DNS Thomas Kapaun
DNS Redmond Bohannon