Chad Reed, Jason Anderson Confirmed for 2017 AUS-X Open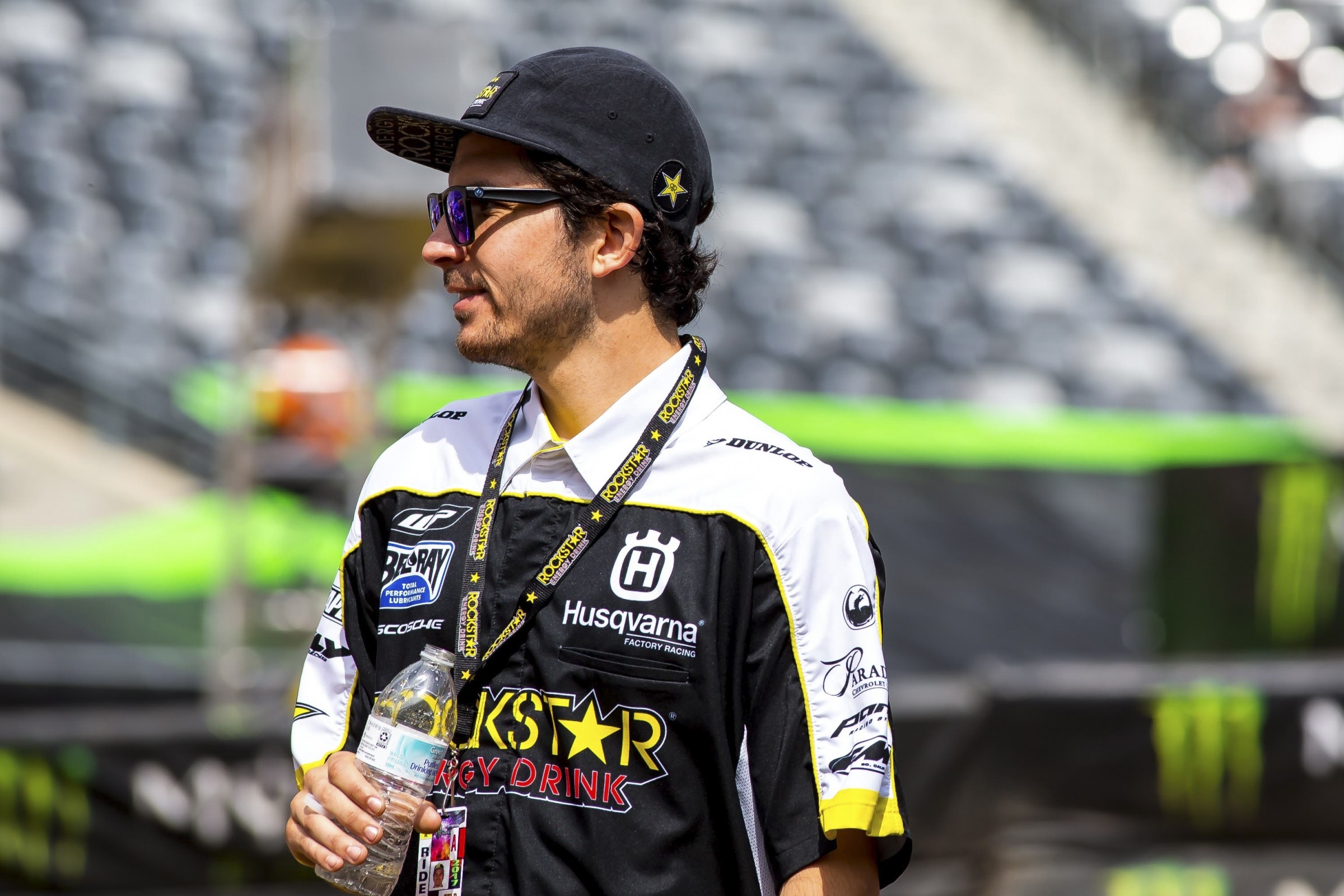 In two short years, the AUS-X Open in Australia has already become a top off-season race destination among world-class riders. Since it debuted in 2015, the promoters have signed big name talent to compete in the two-day event. Chad Reed, Ryan Villopoto, Cooper Webb and Justin Brayton have raced the event, and James Stewart was on the original entry list when the race debuted (although he did not compete).
The race continues to attract top names for the 2017 edition, set for November 11 and 12, at Sydney's Qudos Bank Arena.
Late last week, Reed, who swept both nights in 2016, confirmed he will return for another run.
"Currently, I don't have a contract for the 2018 season," he said in a press release. "My intention is to continue racing, but if it's not meant to be, I couldn't think a better place to end my career than the AUS-X Open amongst my friends, family and fans.
"The Qudos Bank Arena hold's so many fond memories for me. Racing indoors in Sydney Olympic Park reminds me of where my career began before heading overseas full time," he continued. "To have been involved with the AUS-X Open since its inception has been an honor. The energy from the fans, the atmosphere, everything about it is unlike anything I've experienced. It's an event I take very seriously and put a lot of pressure on myself to win. Second place isn't an option and 2017 will be no different."
Yesterday, Rockstar Energy Husqvarna's Jason Anderson confirmed he will compete in the event for the first time in his career later this year.
"I'm super psyched to be heading to Australia in November and throwing down at the AUS-X Open!" he said. "It's always been a race that I've kept a close eye on—the last two years have seen some intense racing, and I'm excited to be adding to the amazing legacy that the event has already created."
When asked about competing against Reed at home, Anderson said: "To race Chad in his home country will be awesome. He's a legend around the world and has had an amazing career. I have a huge amount of respect for him.
"We get along really well off the track, but we're both competitors, both want to win and will do anything to do so—even if it means a bit of aggressive riding. I actually won't be racing him again until we line up in Sydney, so who knows what will happen—fans will definitely get their money's worth!"
Don't expect Anderson to be the last big name announced for the event. Brayton is the defending Australian Supercross Champion, and is expected back for the full series, including Sydney, in 2017. Further, AUS-X Open co-founder and director Adam Bailey eluded to more announcements coming soon.
"We really enjoy keeping people guessing but let's just say we're certainly not done yet. We'll ensure we give fans plenty of reasons to travel to Sydney on November 11 and 12. You will not want to miss a minute."
You can register for pre-sale tickets here.