Kevin Strijbos Undergoes Elbow Surgery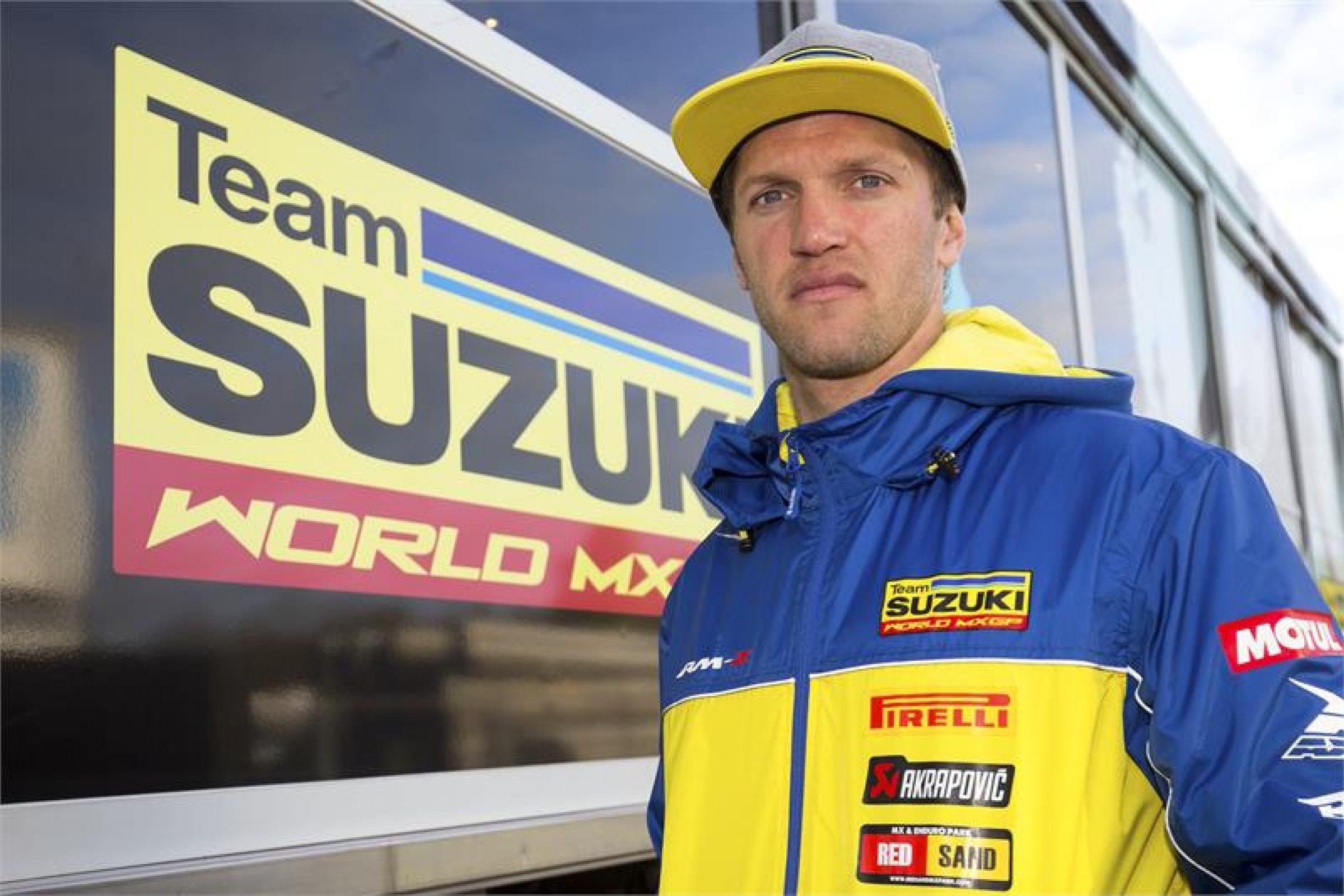 After a consultation with doctors, Suzuki World MXGP rider Kevin Strijbos has elected to undergo surgery on his elbow and will miss the next few rounds of the FIM Motocross World Championship. According to the team, initial reports are that the operation performed on Monday, to repair the tear in the tendon and remove the inflammation in his elbow, was a success.
Strijbos sustained the injury at the MXGP of Trentino, according to the team, and was only able to complete half the first moto at the MXGP of Europe last weekend before pulling off due to pain.
"Sunday night I was in so much pain, so I knew we had to do the operation. Dr. De Schrijver who has operated on me before performed the surgery and he said it went well," said Strijbos in a team statement. "The tear has been fixed and the inflammation removed. Now I am in a cast for a week or 10 days, with the plan then to remove it and see how the recovery is going. If all goes well, I'll replace the cast with a brace so I can start to do some more things with it. From then on, we have to see how it goes before I can give a real estimate for my next race. Prior to the operation, they said it'd be around four weeks before I can start mountain biking and then six weeks before I can be back riding motocross, only if everything goes really, really well.
"I prefer to take it week by week though and see how it's progressing because I don't want to come back too early and have the inflammation return. I'm going to rest-up for now and try to let it heal as much as possible before this next check-up. Then we'll have a bit more of an idea about my recovery period."
General manager Stefan Everts added: "We're extremely disappointed to lose Kevin for these upcoming races, but unfortunately injuries are a big part of our sport. Of course everyone here wishes him the best with his recovery and that we'll see him at the races soon."
The Suzuki team will continue with Arminas Jasikonis as the teams sole rider.