New Ride Engineering Performance Link for 2017 KX450F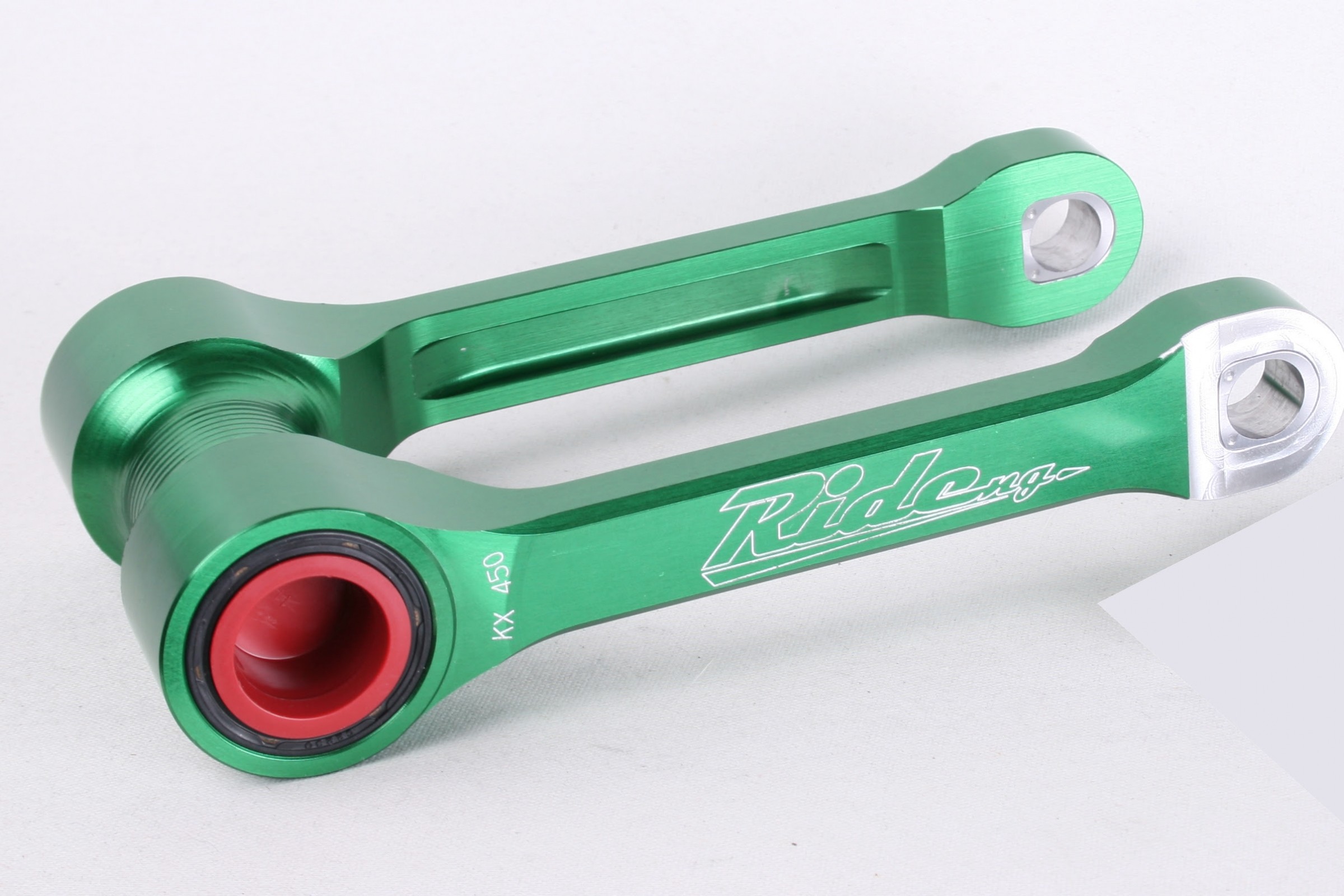 Costa Mesa, Cali – Ride Engineering's new KX450 link stiffens the initial part of the stroke for better control and less wallowing in rough sections of the track. Handling is improved in flat or off-camber turns, driving the bike forward instead of sliding sideways. With the Ride Link, less effort is required to initiate turn-in and it keeps the bike going straight in whoops allowing the rider to be more aggressive. It also keeps the back end planted in breaking bumps. Recommended sag is 101-105mm.
For more information, visit Ride-Engineering.com.