Damon Bradshaw Back to Racing, Joining GasGas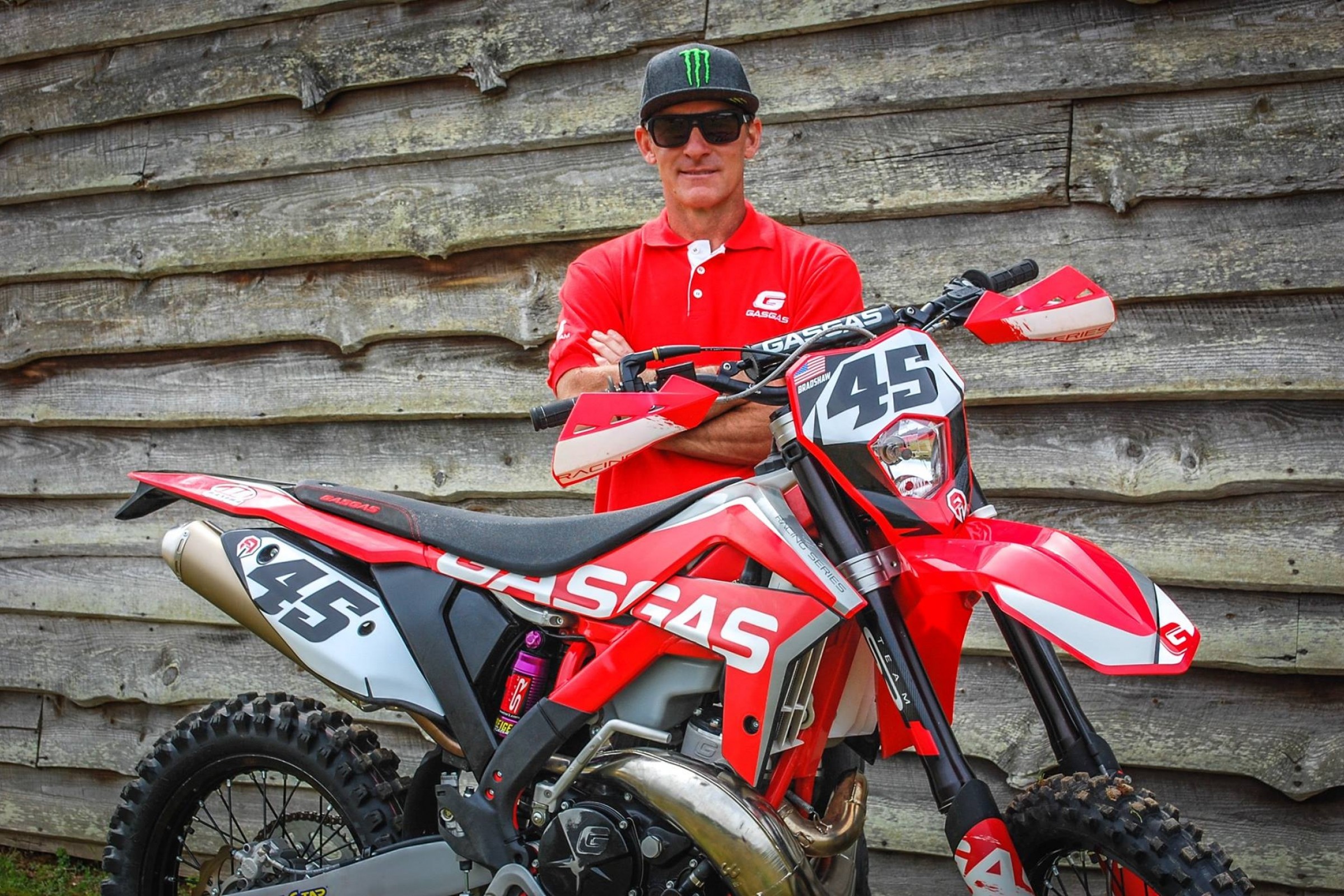 A few weeks ago, Damon Bradshaw showed up to the Steele Creek GNCC in Morganton, North Carolina, on a GasGas, the Spanish manufacturer, which specializes in trials and enduro bikes. Following the race, Bradshaw said on social media he was preparing for the Camp Coker Bullet GNCC, which takes place this weekend in Society Hill, South Carolina.
"Ran my first GNCC on the 2017 GasGas last weekend," wrote Bradshaw on social media. "Had to make an unexpected pit stop that docked me 30 minutes but got back on the track and still managed to get five laps in. Still polishing the suspension but it was a great test. Learned a lot and will be ready for Society Hill next weekend."
Well, there is a reason for all this. Bradshaw is joining the GasGas family to assist in promotions and is getting into off-road competition aboard the GasGas EC300. Following his retirement in 1997, the Beast from the East competed in Monster Jam before deciding this year to no longer compete in the series. In a press release, GasGas said Bradshaw has been testing the EC300 for the last couple of weeks in North Carolina and has agreed to work with Torrot GasGas moving forward.
"My plans are to have fun and be at the races with the enjoyment of being with the fans, family and friends again, that is what I miss the most, the competition and the people," said Bradshaw in a statement. "I have been watching Torrot GasGas new management and direction for the last year now and very excited at the possibilities we can do together moving forward."
"We are very excited to have Mr. Bradshaw join our family. Damon will bring a lot of knowledge and expertise to our growing effort, and the fans love Damon," commented Mark Berg of Torrot GasGas North America, Inc, which is based out of South Dakota.
Bradshaw will also work with GasGas to create some special events for youth involvement and support media events in the months to come. "We strongly believe in grass roots promotions and keeping the wheels turning with the young people out there. There is no better way to help grow the sport than by having a person like Mr. Bradshaw working with us to promote GasGas and off-road to the masses," said Berg. "The numbers show, riders of off road competition are getting older on average and all the manufacturers need to do our best to keep the interest alive and to spread the excitement and fun of off-road to the younger demographics."
You can watch the Camp Coker Bullet GNCC this weekend live on RacerTV.com.