GoPro: Antonio Cairoli's Second Moto at the MXGP of Trentino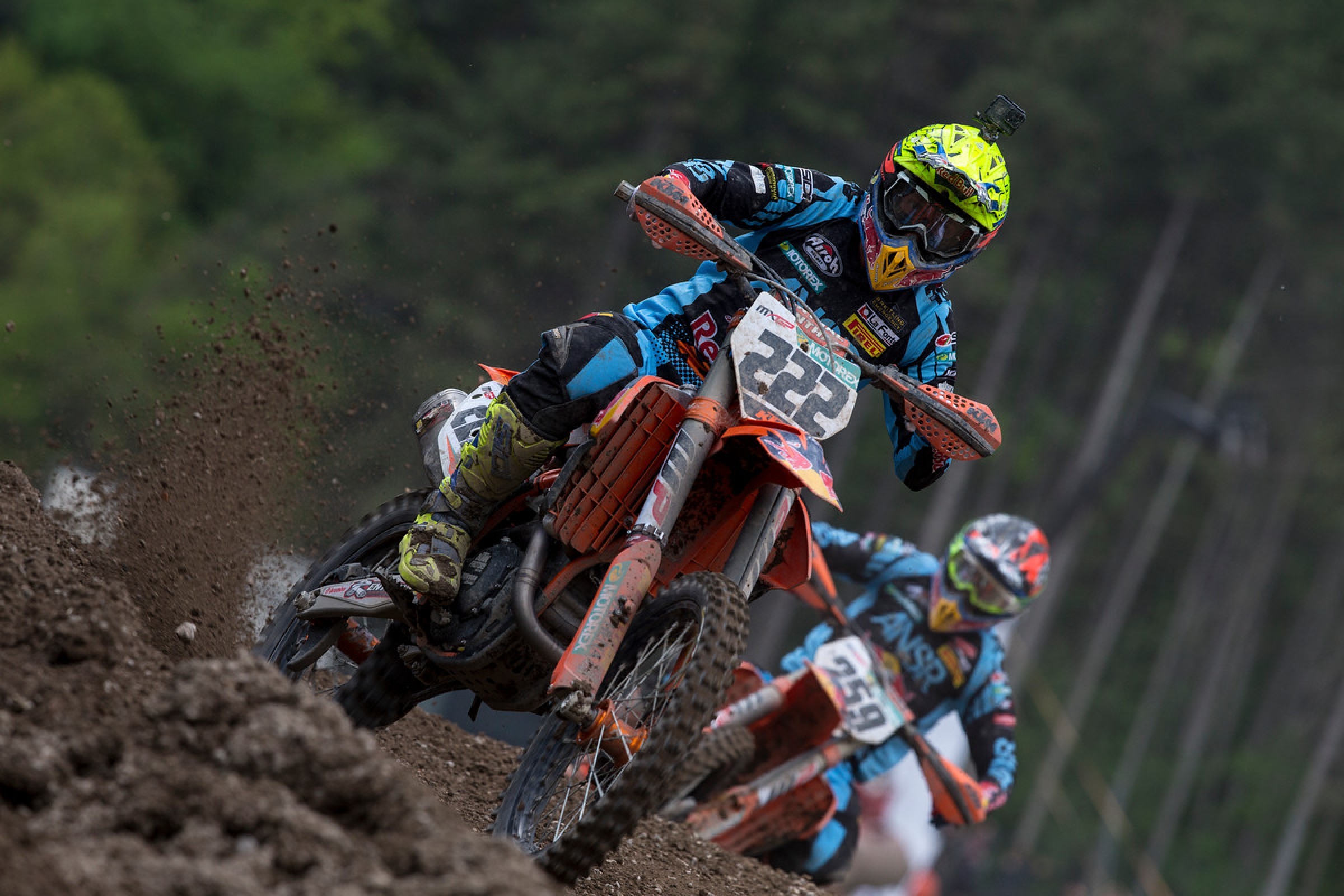 Trentino, Italy
MXGP of Trentino
FIM Motocross World Championship
At 31 years of age, Antonio Cairoli is still performing at a very high-level in the FIM World Motocross Championship. Despite the tremendous success he's experienced in his career—eight world championships, 79 career wins—yesterday at Round 5 of the championship at Pietramurata may have been Cairoli's best performance yet.
On a tight circuit in front of his home fans, the Italian was using a very clever line to make his way through the pack. Prior to the uphill double, Cairoli would rail the outside berm, jump to the inside and close off any chance of a re-pass. We saw this over and over again in the second moto on Sunday, and it was the line that gave Cairoli the overall with a hard fought second place finish.
"I think this is one of my best races, best GPs ever. One of the most emotional," Cairoli articulated afterwards. "When you crash on the first corner and you are hoping to win the GP … most people know it is almost impossible—even myself. When I crashed I was like 'BEEP!' but slowly found the place to pass and could think about being on the box. I gave everything in the last 10 minutes."
Check it all out via Cairoli's GoPro.