Canadian Motocross Nationals To Air on TSN, FSR in 2017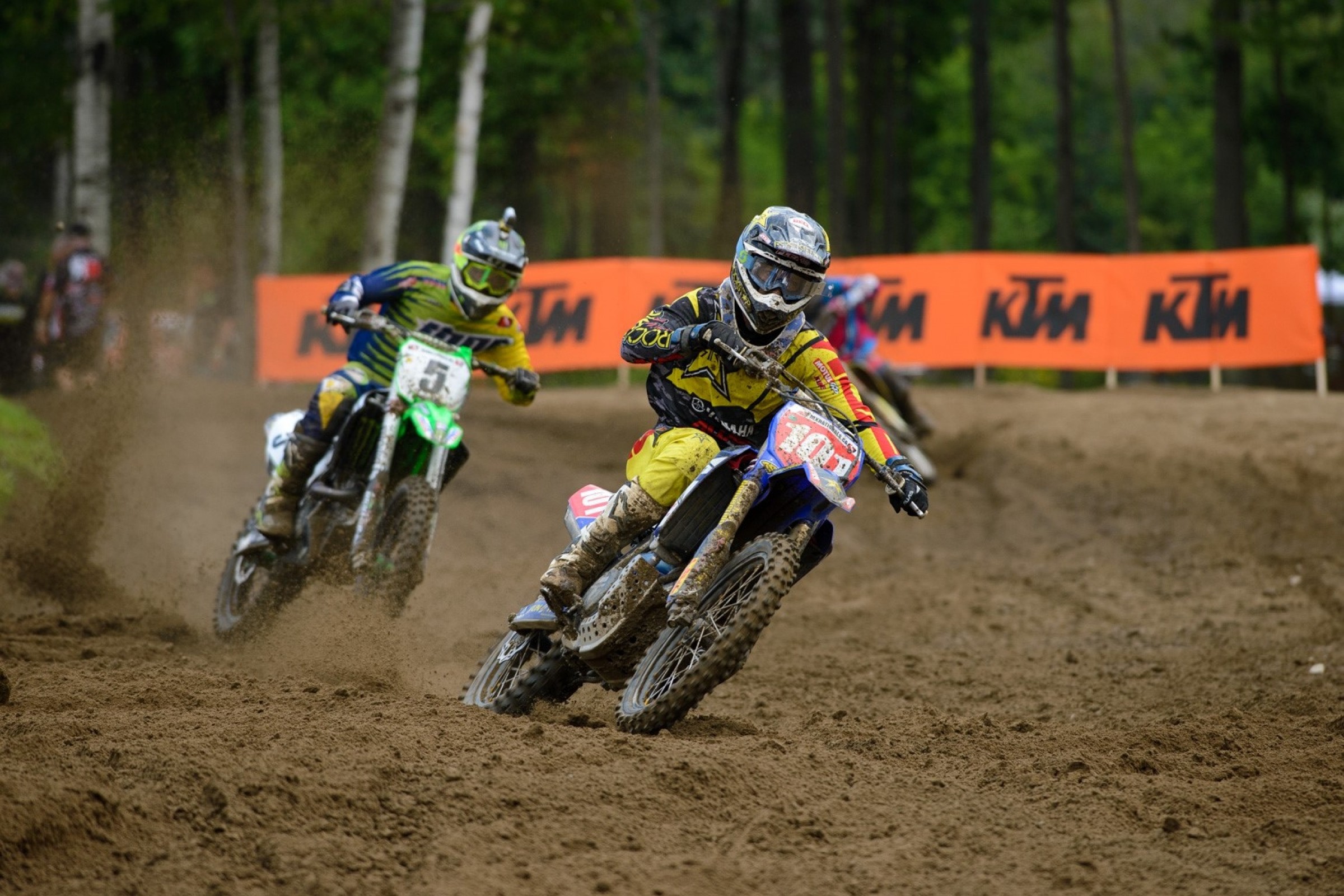 Stouffville, ON - Stallybrass Promotions Inc., the promoter of the 25th Annual Rockstar Energy Drink Motocross Nationals presented by Motovan, is pleased to announce a new partnership with Canadian television broadcaster TSN (The Sports Network). This national broadcast deal, along with the continuing relationship with Fox Sports Racing (FSR), brings the fast-paced, exhilarating sport of Canadian motocross to more fans across the country.
TSN will air 10–30 minute shows of the premiere MX1 class throughout the summer months, with the initial national broadcast on TSN1 followed by repeats on TSN2, TSN3, TSN4 and TSN5. This national coverage of the most intense motocross racing in the history of the sport in Canada will add to the multiple platforms available to follow each round of the series.
FSR will air 30 minutes of coverage for the 10 rounds of the MX2 class of the Rockstar Energy Drink Motocross Nationals that will also be available from July to September.
"This is excellent news for our fans, riders, teams and sponsors," says Mark Stallybrass, President, CMRC/SPI. "An enhanced TV package with both TSN and FSR brings the intensity of our sport to more Canadians and it's a great way to celebrate our 25th anniversary with both seasoned and new fans across the country."
The opening round of the series at Whispering Pines Raceway in Kamloops, British Columbia kicks off on Sunday, June 4 in only eight weeks.
2017 Rockstar Energy Drink Motocross Nationals (Canada)
| | | | |
| --- | --- | --- | --- |
| Round | Dates | Venue | Location |
| Round 1 | June 4 | Whispering Pines Raceway​ | Kamloops, British Columbia​ |
| Round 2 | June 11​ | Blackwater MX Track​ | Prince George, British Columbia​ |
| Round 3 | June 18 ​ | Wild Rose MX Park​ | Calgary, Alberta​ |
| Round 4 | June 25​ | Moto Valley Raceway​ | Regina, Saskatchewan​ |
| Round 5 | July 9 ​ | Gopher Dunes​ | Courtland, Ontario​ |
| Round 6 | July 16​ | Motocross Ulverton​ | Ulverton, Quebec​ |
| Round 7 | July 23​ | Pleasant Valley Motorsport Park​ | Truro, Nova Scotia​ |
| Round 8 | July 30​ | Riverglade MX Park​ | Moncton, New Brunswick​ |
| Round 9 | August 6 ​ | Motocross Deschambault​ | Deschambault, Quebec​ |
| Round 10 | August 13 ​ | RJ Motosport Park​ | Barrie, Ontario​ |