Old Race Format To Be Used at Daytona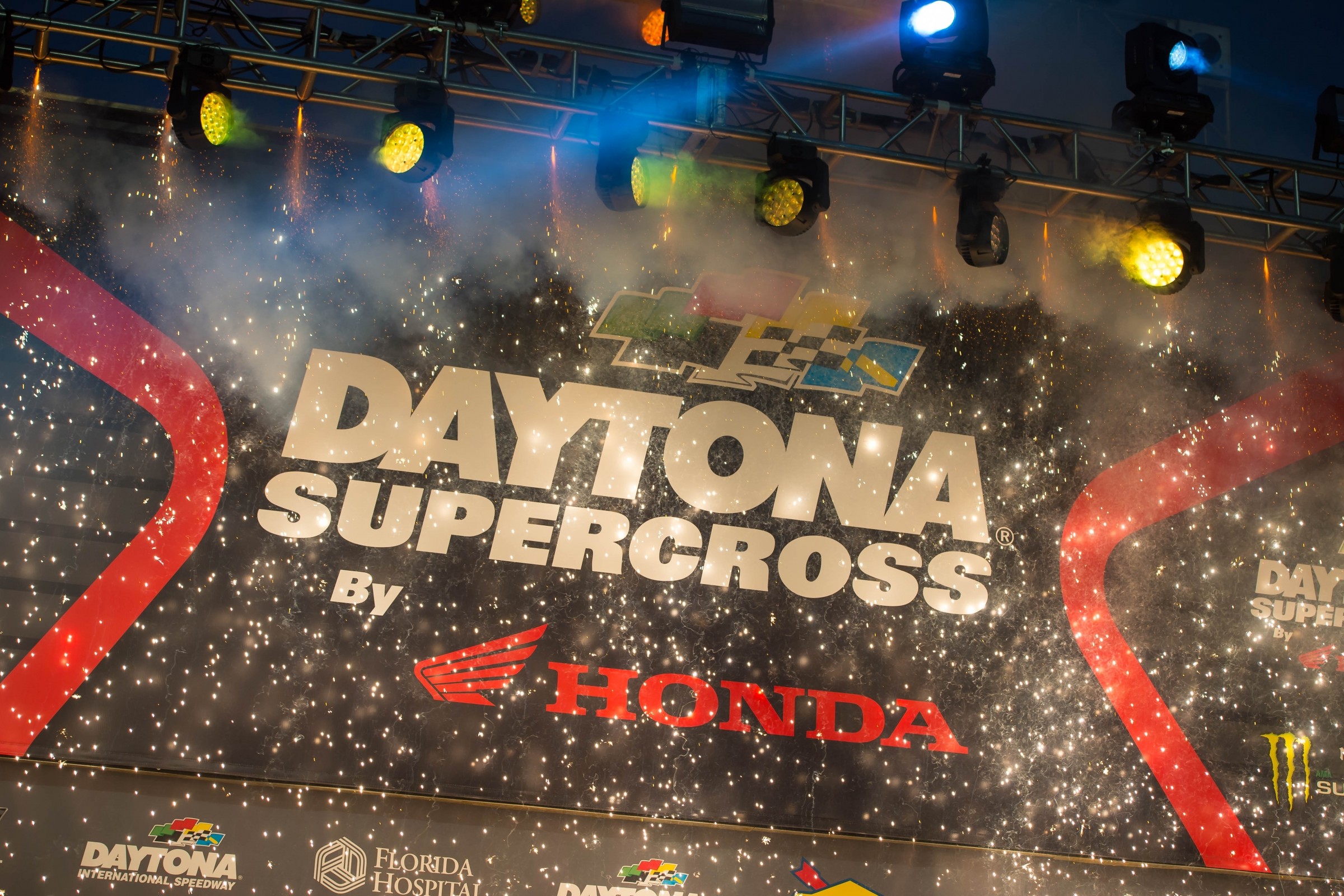 Daytona, FL
Daytona
Monster Energy AMA Supercross Championship
Racer X has learned that this weekend's round of Monster Energy Supercross at Daytona will revert back to the old format of 20 laps in the 450 main event and 15 laps in the 250 main event. Prior to the start of the 2017 season, Feld Motor Sports announced timed races, with 450 main events running 20 minutes plus one lap and 250 main events running 15 minutes plus one lap.
According to the Race Day Schedule on the AMA website, heat races will be six laps, 450SX semis five laps, and LCQs four laps.
At this time, we're unsure why the decision has been made. It's important to note that Daytona is not run by Feld Motor Sports, who promote the other 16 rounds of the series.
Last year's 450SX main event race ran 20 laps and was 22:09.070 long. The 250SX main event ran 15 laps and the race time was 17:25.668.
According to a tweet put out by Jason Anderson, he just learned of the change today. Once we know more, we'll update this post.