Rocky Mountain ATV/MC Continues Sponsorship of the JS7 Freestone Spring Championship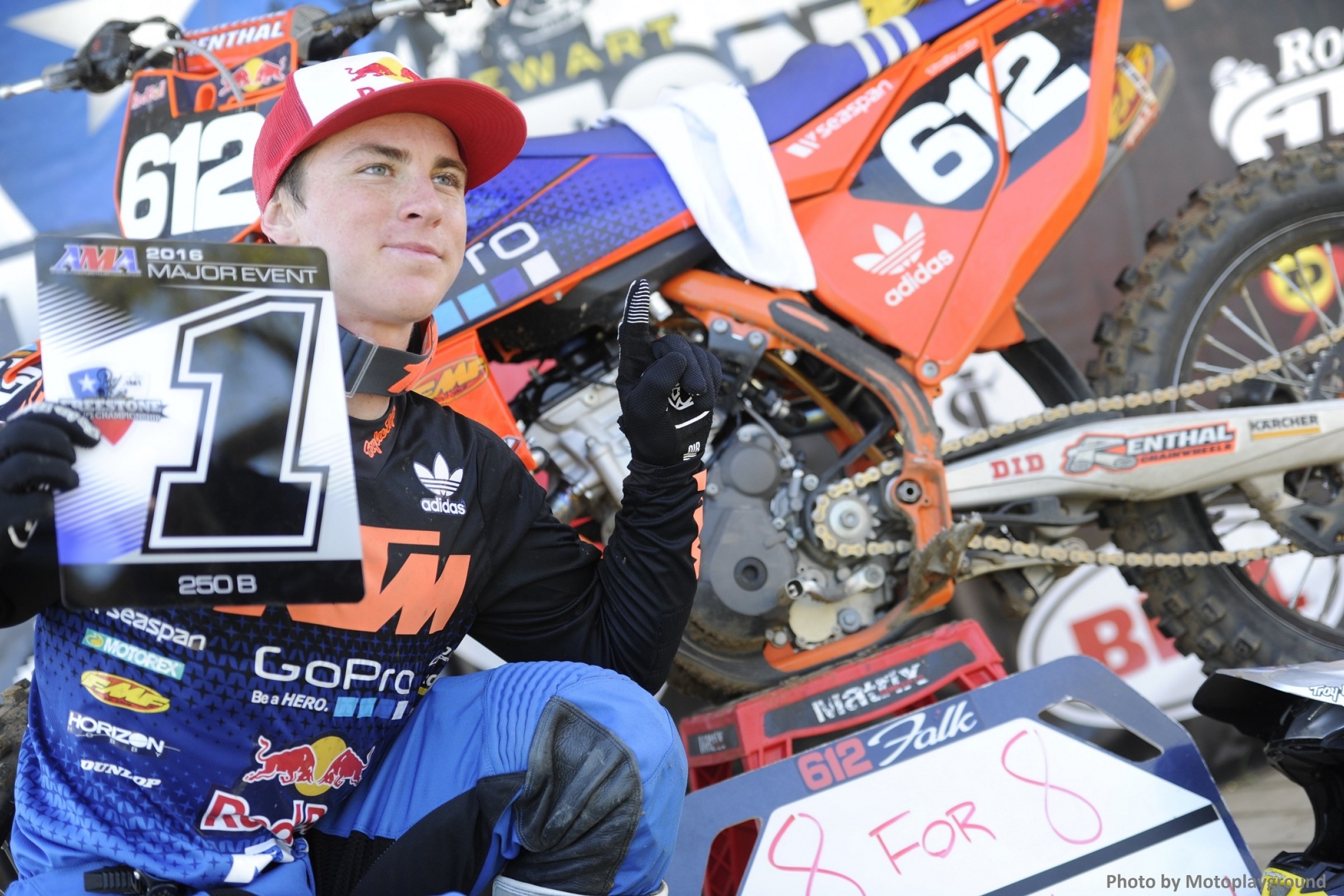 PAYSON, UT – Rocky Mountain ATV/MC is proud to announce they'll be serving as a sponsor for the Seventh Annual James Stewart Freestone Spring Championship presented by Parts Unlimited and Thor. This is the second year Rocky Mountain ATV/MC has supported the Freestone Spring Championship and they're proud to contribute to its continued success.
Racing will be held at the Freestone County Raceway in Wortham, Texas, from March 21-25. And in addition to sponsoring the event, Rocky Mountain ATV/MC will be offering $10 gift cards to every rider through their Race Gas Program in order to encourage participation and offset cost.
Since its start in 2011, the Freestone Spring Championship has established itself as one of the best venues for showcasing new and developing talent in the amateur motocross circuit. The Freestone Spring Championship represents one of the five "majors" for American amateur motocross and has displayed the talents of past champions like Cooper Webb and Jeremy Martin.
"Supporting amateur events like the Freestone Spring Championship is extremely important to us," said Dan Thomas, CEO and founder of Rocky Mountain ATV/MC. "It's a great opportunity to support the developing riders and the future of the sport, but we also have fun getting out there and interacting with our customers at a great event."
As the exclusive online retailer for the event, Rocky Mountain ATV/MC is excited to support amateur riders with the best parts, gear, and apparel as they refine their skills on the track.
"It is a pleasure to partner once again with Rocky Mountain ATV/MC for the 2017 JSSC," said Freestone Raceway owner Tony Miller. "Watch for them at the Spring Championship and you'll see what makes them such a great sponsor, and the best site for parts and gear out there."
Online registration for the James Stewart Freestone Spring Championship is open now and extends until March 13, 2017 at 11 p.m. Visit FreestoneMX.com for more details and to register.