ProTaper Launches New Website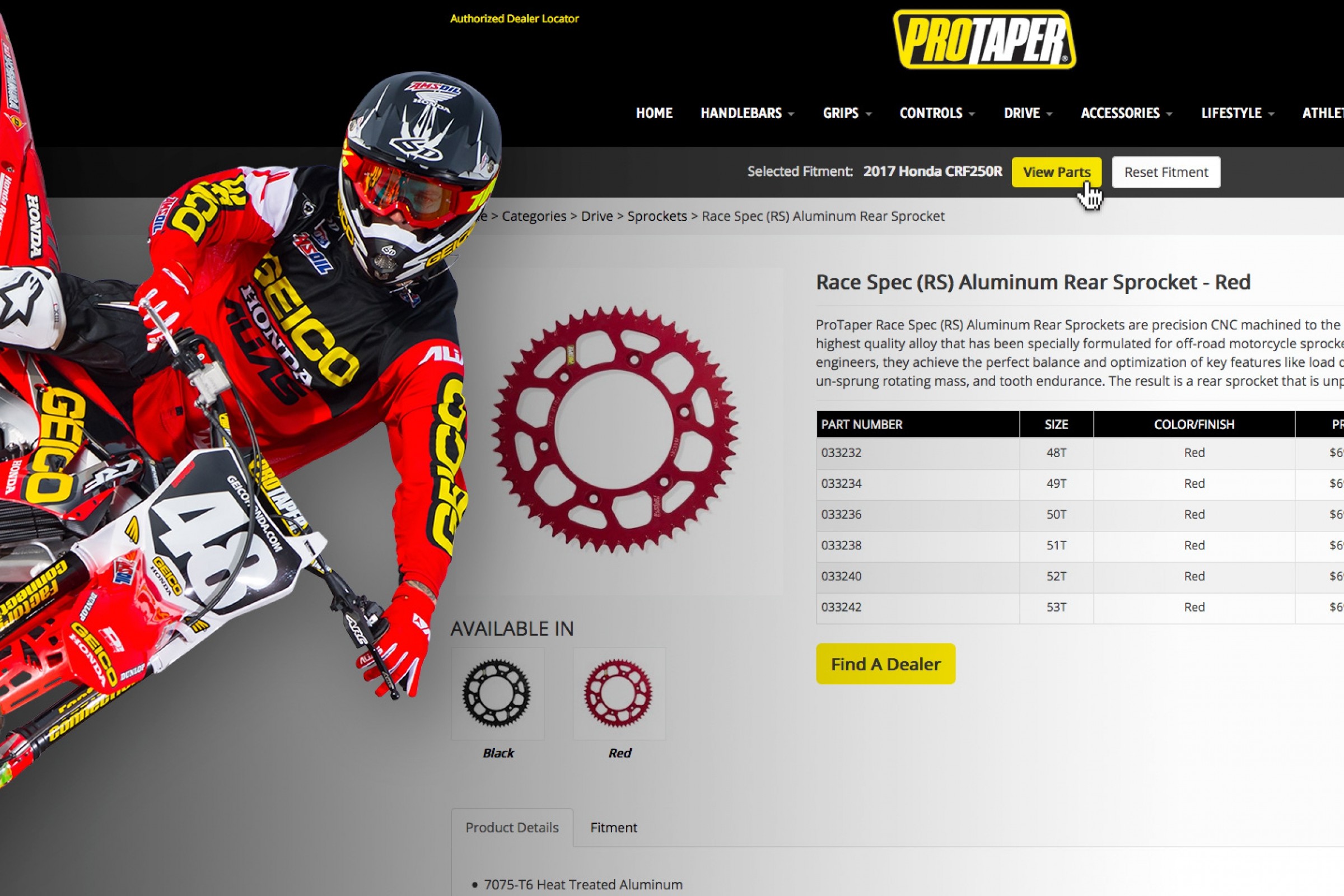 Irvine, CA – ProTaper is proud to announce the launch of its all-new brand website.
Get all the latest ProTaper product information with our easy-to-navigate web platform featuring detailed product descriptions, photos, technical specifications, and an all-new authorized dealer locator. Visitors can also utilize the extremely convenient "shop by fitment" filter to easily find every ProTaper product that fits their motorcycle.
"In my opinion, our website has not been as helpful as it could be for some time now, but I'm very proud of what we have today," says Paul Perebijnos, brand manager. "Visitors can now easily find answers to questions they may have about product features, options, and fitments."
The new site is now organized to mirror our printed catalog. Whether you're a retail customer, rep or dealer, our goal is to give you a seamless, effective, and user-friendly experience that allows you to easily find what you're looking for.
To check out the new site features and explore the entire product offering, visit ProTaper.com.