Factory Effex Releases Custom Seat Design Tool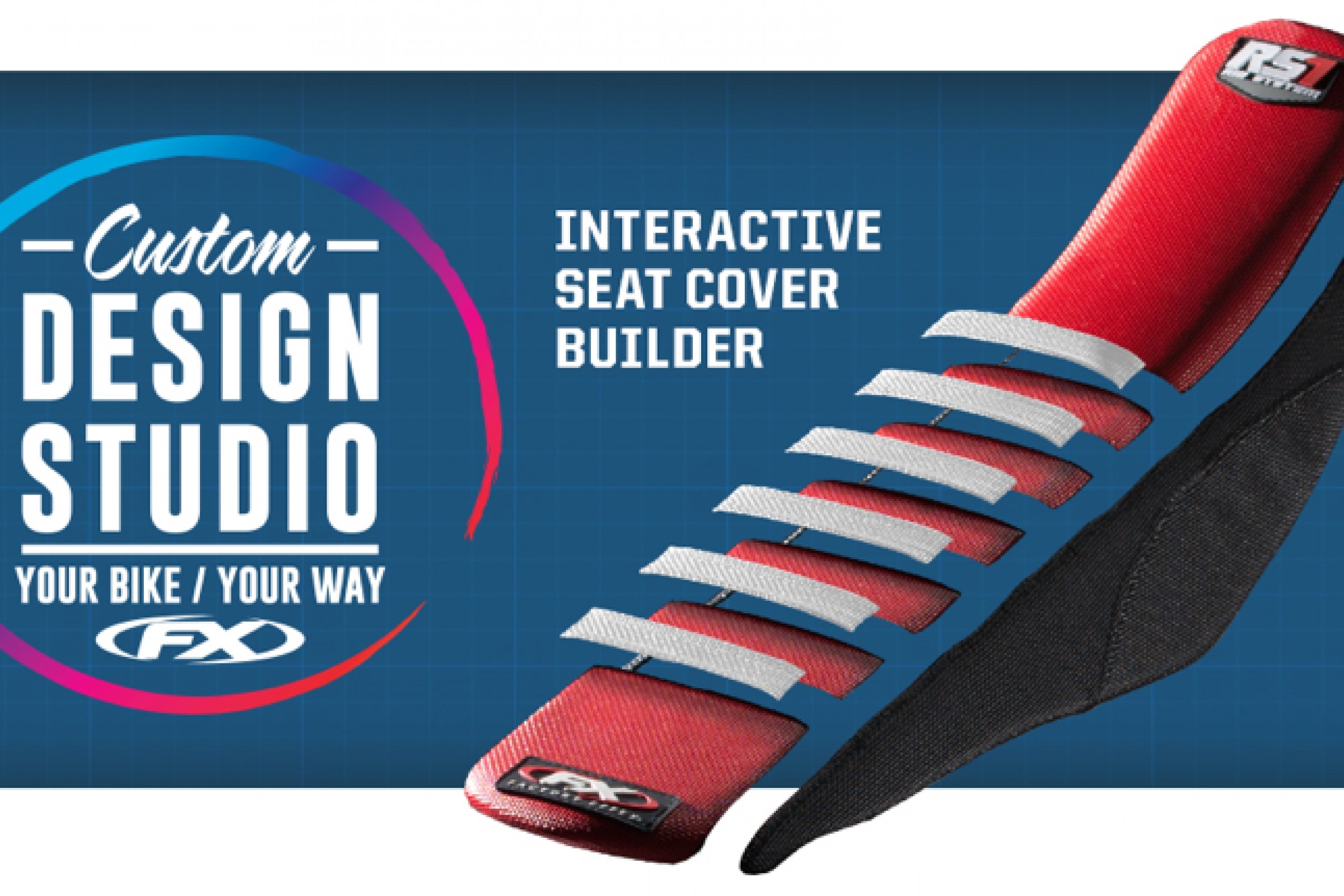 Valencia, California – Factory Effex has created an exclusive design tool used to build virtual custom seat covers online.
"In September 2016, we made the first of many steps to becoming the industry leader to offer the easiest and most effective interactive design tools that allows our customers anywhere in the world to design their own graphics kits. With the success we have already seen with our interactive number plate background builder tool, we have now added a state of the art seat cover design tool" said Scott Gilly, vice president of Factory Effex. "Our new interactive seat cover builder takes just minutes to actually create you very own custom seat cover. You can choose from a multitude of color and feature options to truly create your own custom seat."
Use your mobile device or desktop from anywhere in the world and create your custom seat cover today. With a 48-hour production timeline, this guarantees you will have your custom seat in days.
It's your bike, why not make it your way. Visit FactoryEffex.com on your mobile device or you desktop and make your own backgrounds, seat cover, and graphics kits today.