Marvin Musquin Re-Signs with Leatt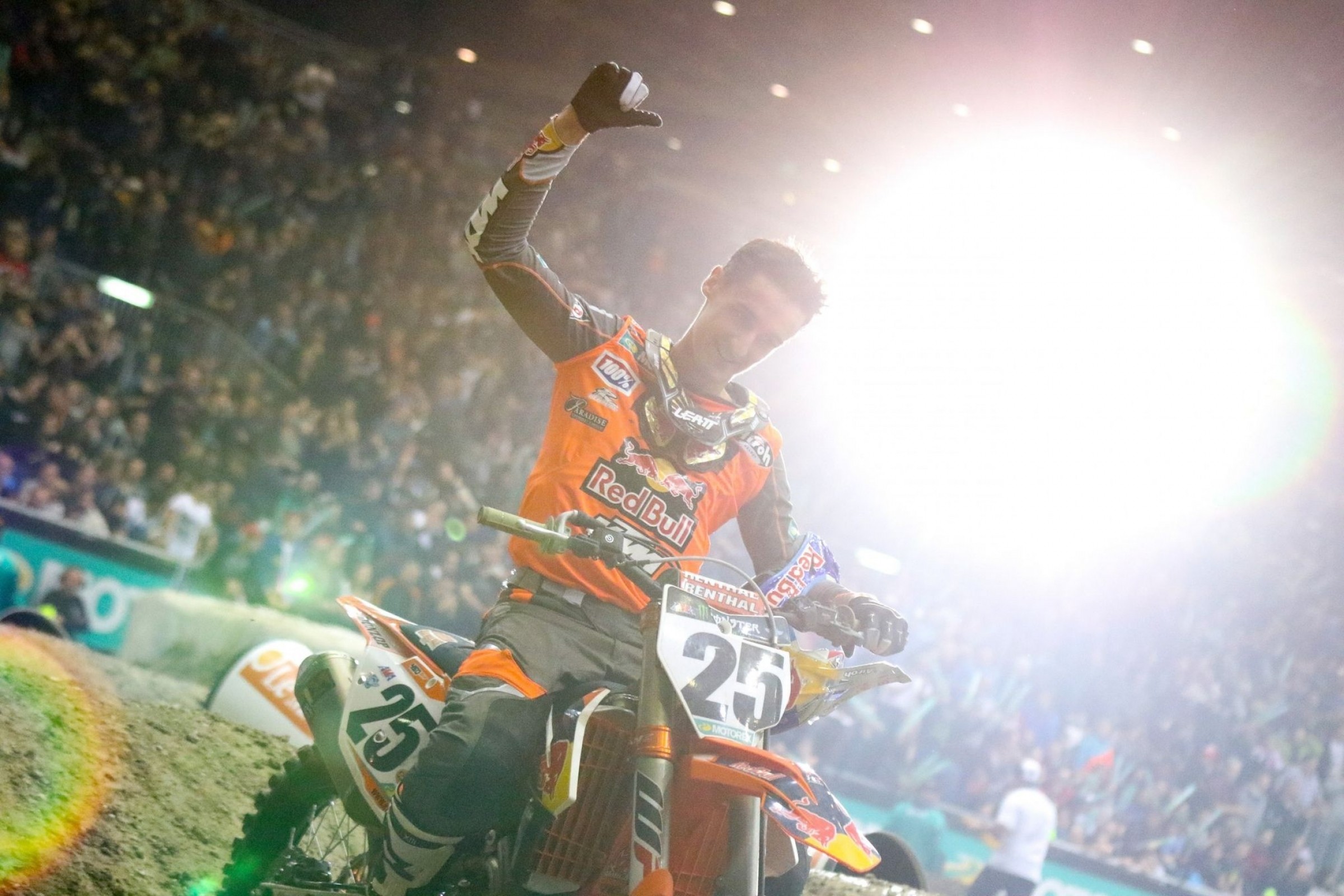 Santa Clarita, California – Leatt is pleased to announce the return of Marvin Musquin to the #Leatt Family. Sporting Leatt's innovating lightweight neck brace, the Carbon GPX 6.5, KTM Factory Racing's Musquin enters the 2017 Supercross season fiercely competitive with a hunger for continued success.
Marvin has been sporting the Leatt gear since 2008 and both him and his wife Mathilde are the ultimate representative of the Leatt brand. "Neck protection redefined. That's why I choose Leatt Protectives," he says.
The GPX 6.5 Carbon neck brace is the latest addition to the Leatt off-road neck brace range and has a brand new, sleek design that is ultra-light. Designed to fit all riders comfortably, the semi-rigid structure is super adjustable whilst the structure remains very rigid during a crash. This helps to transmit energy from your helmet to your body, bypassing your neck—which is key for reducing neck forces and is called Alternative Load Path Technology (ALPT®). All Leatt neck braces are CE tested and certified as Personal Protective Equipment.