Musquin, Brayton, Barcia, Mookie, Chisholm to Race Geneva SX This Weekend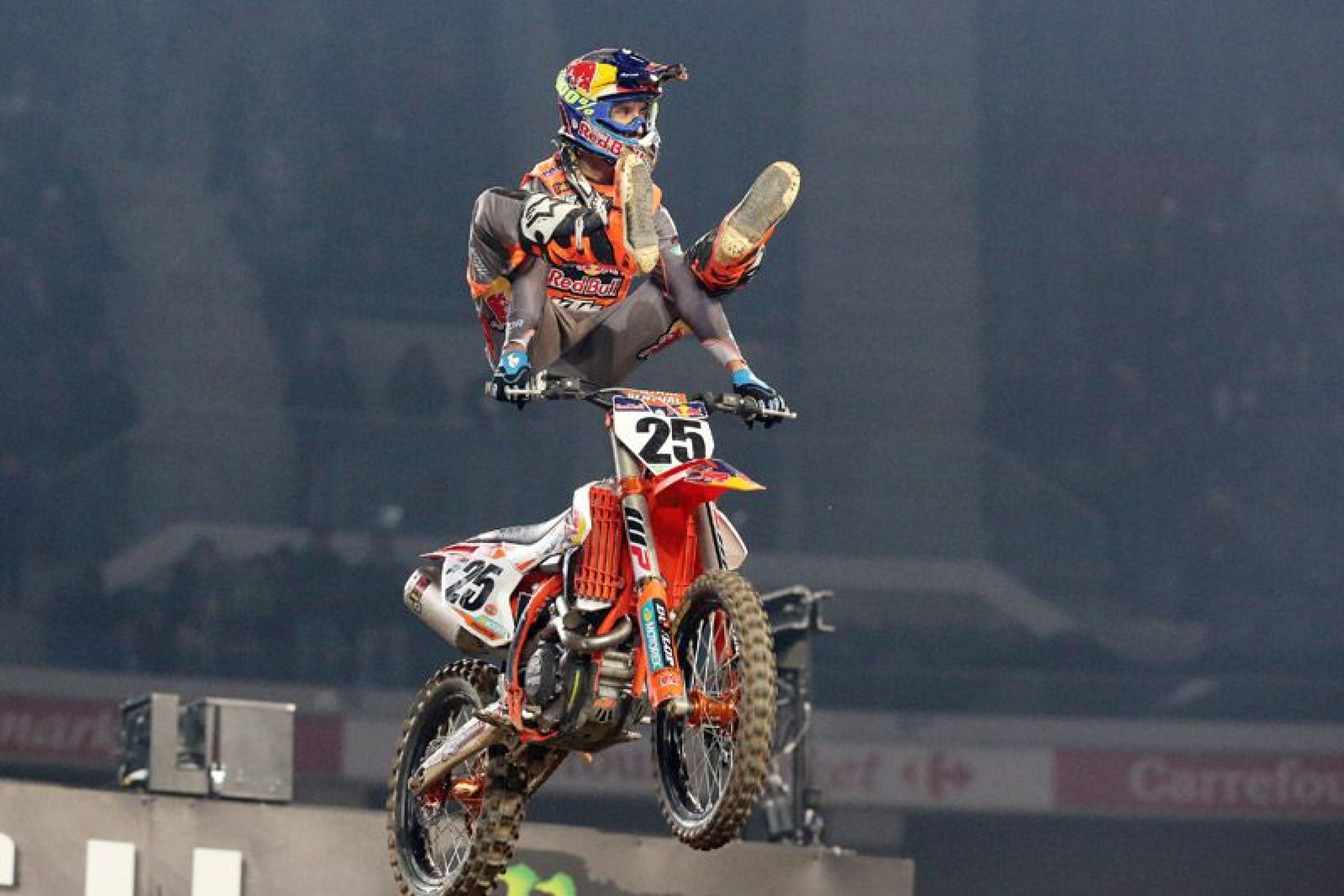 We're nearly less than a month away from the start of the 2017 Monster Energy Supercross season. While some—think Ryan Dungey and Ryan Villopoto before him—elect to focus on training, some—think Justin Brayton and Justin Barcia—like to race during the off-season.
Races like Bercy-Lille, Geneva, and Genoa have always provided American stars an outlet during the off-season, as well as a chance to pad their bank accounts.
The last major European off-season takes place this Friday and Saturday at the Palexpo in Geneva, Switzerland, and there are plenty of storylines to follow.
After wins at Bercy-Lille and Red Bull Straight Rhythm, Marvin Musquin looks to finish the off-season strong with another win this weekend. He'll face stiff competition, though, as according to the race website, Justin Barcia, Justin Brayton, Malcolm Stewart, Kyle Chisholm, Arnaud Tonus, and Valentin Guillod are all expected to compete.
Brayton, coming off an Australian Supercross Championship, is strong at these off-season races. Relying heavily on his arenacross background, the Iowa native has previously won at Bercy and Geneva. We've seen Barcia already at Bercy-Lille on his new Suzuki, but he rode a mostly stock bike. Will he be riding something closer to what we'll see at Anaheim 1 this weekend?
As we continue to inch closer to Anaheim 1, the more perplexing it is that Malcolm Stewart doesn't have a ride lined up. He previously got help from GEICO Honda at Bercy-Lille, but since that time he's been seen riding a Yamaha. We'll see how this weekend shakes out. Don't sleep on Kyle Chisholm. A former King of Bercy, the Chizz is strong at these races.
In European news, both Arnaud Tonus and Valentin Guillod will debut new rides. Tonus, the former Monster Energy/Pro Circuit rider, will make his first appearance with Wilvo Yamaha. After years with Yamaha, Guillod will debut with Assomotor Honda.
Visit www.supercross-geneve.com for more information.