Jace Owen Flies Into Stands, Knocks Out Television Camera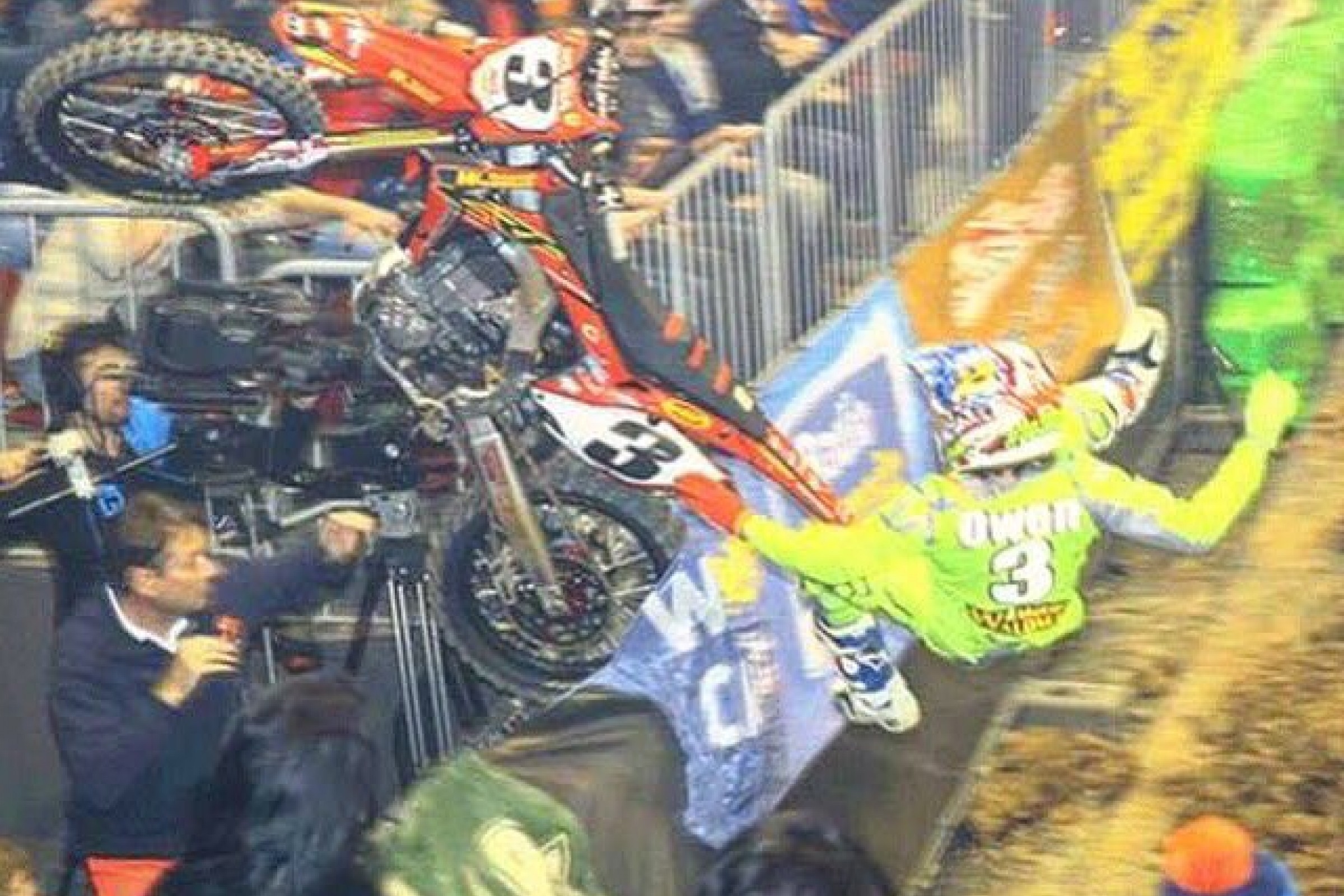 Over the weekend at the ADAC Supercross in Chemnitz, Germany, American Jace Owen lost control at the end of a rhythm section while chasing leader Nick Schmidt. Owen proceeded to launch over the berm and into the stands, in the process knocking out a television camera.
On social media, the conversation immediately turned to the use of nets in supercross, a constant talking point for our colleague Steve Matthes.