Grand Prix of San Marino Cancelled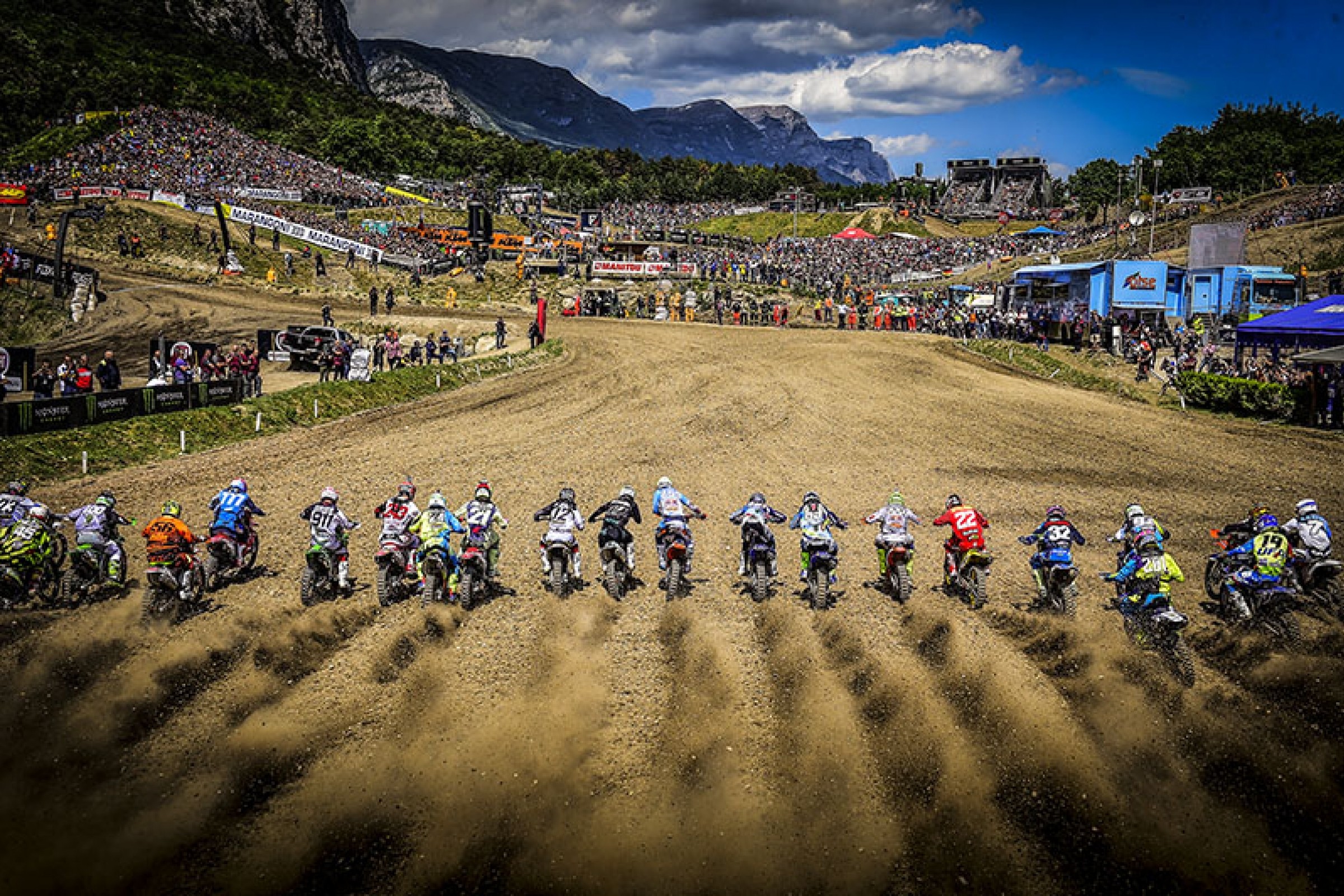 The 2017 FIM World Motocross Championship will be reduced from 20 to 19 rounds after Youthstream announced today the cancellation of the Grand Prix of San Marino originally scheduled to take place on July 9.
According to an official press release, Youthstream, the Federation of San Marino, and the Government of San Marino have mutually agreed to postpone the MXGP of San Marino to 2018. No further information was provided on the decision to cancel the event.
Also announced, the MXGP round at Trentino originally scheduled for June 24 and 25, has swapped dates with the MXGP round scheduled at Maggiora on April 15 and 16.
The MXGP of Italy will now take place at Maggiora in June, while the MXGP of Trentino will be the first European round of the 2017 series in April.
Below is the updated calendar.
2017 FIM World Motocross Championship
| | | | | |
| --- | --- | --- | --- | --- |
| Round | DATE | Race | VENUE | ADDITIONAL RACES |
| Round 1 | Feb. 25 | Qatar | Losail | |
| Round 2 | March 5 | Indonesia | Pangkal Pinang | Women |
| Round 3 | March 19 | Patagonia, Argentina | Neuquen | |
| Round 4 | April 2 | Leon, Mexico | Leon | |
| Round 5 | April 16 | Trentino​ | Piatramurata​ | EMX125, EMX250, Women |
| Round 6 | April 23 | Europe | Valkenswaard | EMX125, EMX250 |
| Round 7 | May 7 | Latvia | Kegums | EMX125, EMX250 |
| Round 8 | May 21 | Germany | Teutschenthal | EMX150, EMX300 |
| Round 9 | May 28 | France | Ernée | EMX125, EMX250, Women |
| Round 10 | June 11 | Russia | Orlyonok | EMX125, EMX250 |
| Round 11 | June 25 | Italy​ | Maggiora​ | EMX250, EMX300 |
| Round 12 | July 2 | Portugal | Agueda | EMX125, EMX250 |
| Round 13 | July 23 | Czech Rep. | Loket | EMX65, EMX85, Women |
| Round 14 | Aug. 6 | Belgium | Lommel | EMX125, EMX150, EMX300 |
| Round 15 | Aug. 13 | Switzerland | Frauenfeld/Gachnang | EMX300, EMX250, Women |
| Round 16 | Aug. 20 | Sweden | Uddevalla | EMX150, EMX125 |
| Round 17 | Sept. 3 | Monster Energy MXGP of USA | Charlotte | |
| Round 18 | Sept. 10 | The Netherlands | Assen | EMX150, Women, Veteran |
| Round 19 | Sept. 17 | Pays De Montbeliard | Villars sous Ecot | EMX250, EMX300 |