Matrix Concepts Releases M80 Soft Tool Bag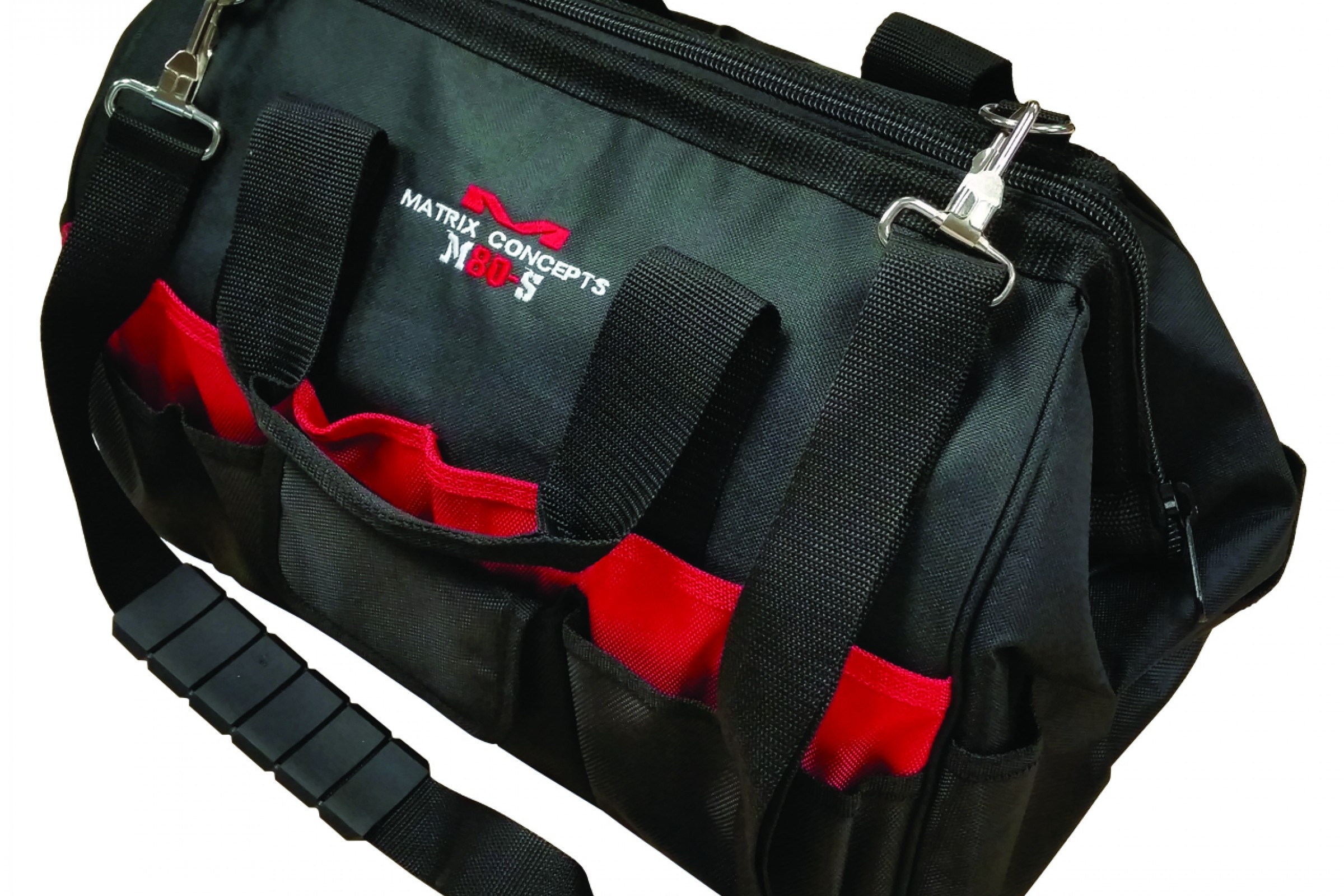 Valencia, CA – The new Matrix Concepts M80 Soft Tool Bags are now available in two sizes, a 14" medium and 16" large bag. This easy to carry, strong, and durable nylon bag has reinforced seams, durable handles, and an adjustable strap. This tough as nails all-weather bag is equipped with a wide mouth top so you can easily spot the tools and store larger tools when needed. These soft tool bags also close securely with a zipper top and also have external pockets which allow commonly used items to be stored more easily. These tool bags include a total of 22 multi-pockets and one main compartment.
Visit MatrixConceptsRacing.com to learn more about Matrix Concepts and the M80 Soft Tool Bag.