MXGP Will Expand to 20 Races in 2017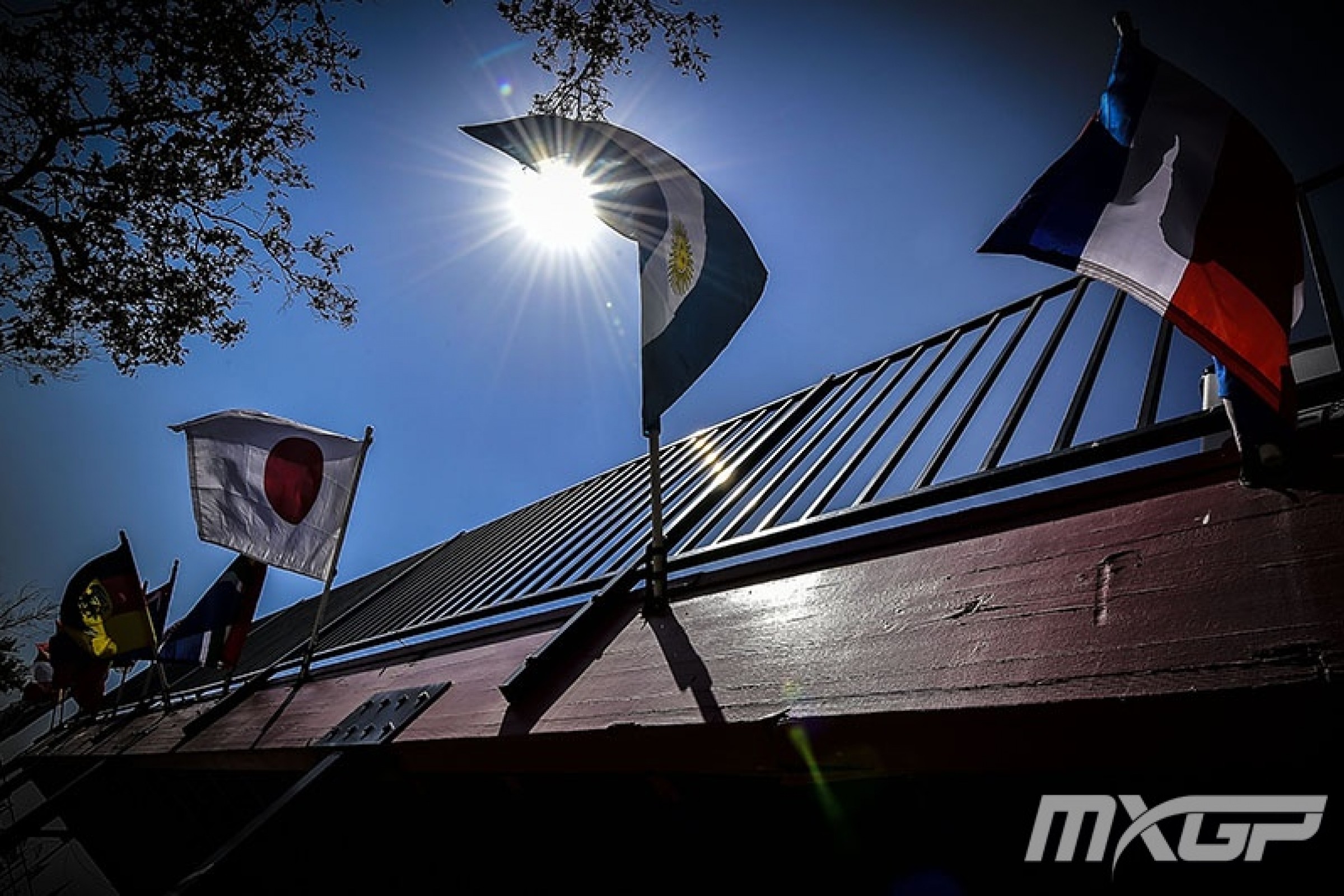 The FIM World Motocross Championship will expand to 20 rounds in 2017, the most-ever in a Grand Prix calendar year.
The official 2017 calendar released today by Youthstream and the FIM will feature four flyaway races to start the season, beginning in Qatar for the fifth consecutive year. The series will then visit Indonesia, Argentina, and Mexico before finally landing on European soil for Round 5 at Maggiora, Italy, site of the 2016 Motocross of Nations.
New additions to the calendar include a return trip to Orlyonok in Russia, which hosted the 2015 FIM Junior World Championship, Sweden (Uddevalla,) and Portugal (Agueda). A return to San Marino had previously been announced.
For a second consecutive year, the series will visit Charlotte Motor Speedway in North Carolina. The race will move to Sunday in 2017, and once again take place on Labor Day weekend. Glen Helen, which was expected to host the 2017 Motocross of Nations before the recent announcement that the race would be moved to Matterley Basin in Great Britain due to poor attendance at the two USGPs held at the Southern California venue, is not featured on the calendar.
The season will end on European soil, as Villars sous Ecot in France will host the final round on September 24. It will be the second stop in France in 2017, as Ernee, site of the 2015 Motocross of Nations, will host a round on May 28.
With the Grands Prix expansion, the Motocross of Nations will be pushed back a week, taking place on October 1, at Matterley Basin. Estonia will host the FIM Junior World Championship on July 30.
Below is the full 2017 calendar.
DATE
GRAND PRIX
VENUE
ADDITIONAL RACES
25 February (Sat)
QATAR
Losail
5 March
INDONESIA
Pangkal Pinang
Women
19 March
PATAGONIA ARGENTINA
Neuquen
2 April
LEON - MEXICO
Leon
16 April
ITALY
Maggiora
EMX125, EMX250, Women
23 April
EUROPE
Valkenswaard
EMX125, EMX250
7 May
LATVIA
Kegums
EMX125, EMX250
21 May
GERMANY
Teutschenthal
EMX150, EMX300
28 May
FRANCE
Ernée
EMX125, EMX250, Women
11 June
RUSSIA
Orlyonok
EMX125, EMX250
25 June
TRENTINO
Piatramurata
EMX250, EMX300
2 July
PORTUGAL
Agueda
EMX125, EMX250
9 July
SAN MARINO
Baldasserona
EMX150, EMX300
23 July
CZECH REP.
Loket
EMX65, EMX85, Women
6 August
BELGIUM
Lommel
EMX125, EMX150, EMX300
13 August
SWITZERLAND
Frauenfeld/Gachnang
EMX300, EMX250, Women
20 August
SWEDEN
Uddevalla
EMX150, EMX125
3 September
MONSTER ENERGY MXGP OF USA
Charlotte
10 September
THE NETHERLANDS
Assen
EMX150, Women, Veteran
24 September
PAYS DE MONTBELIARD (F)
Villars sous Ecot
EMX250, EMX300
1 October – Monster Energy FIM Motocross of Nations – GREAT BRITAIN, Matterley Basin
30 July - FIM Junior Motocross World Championship - ESTONIA - Lange Motokeskus