Cole Seely Agrees to Deal with +RED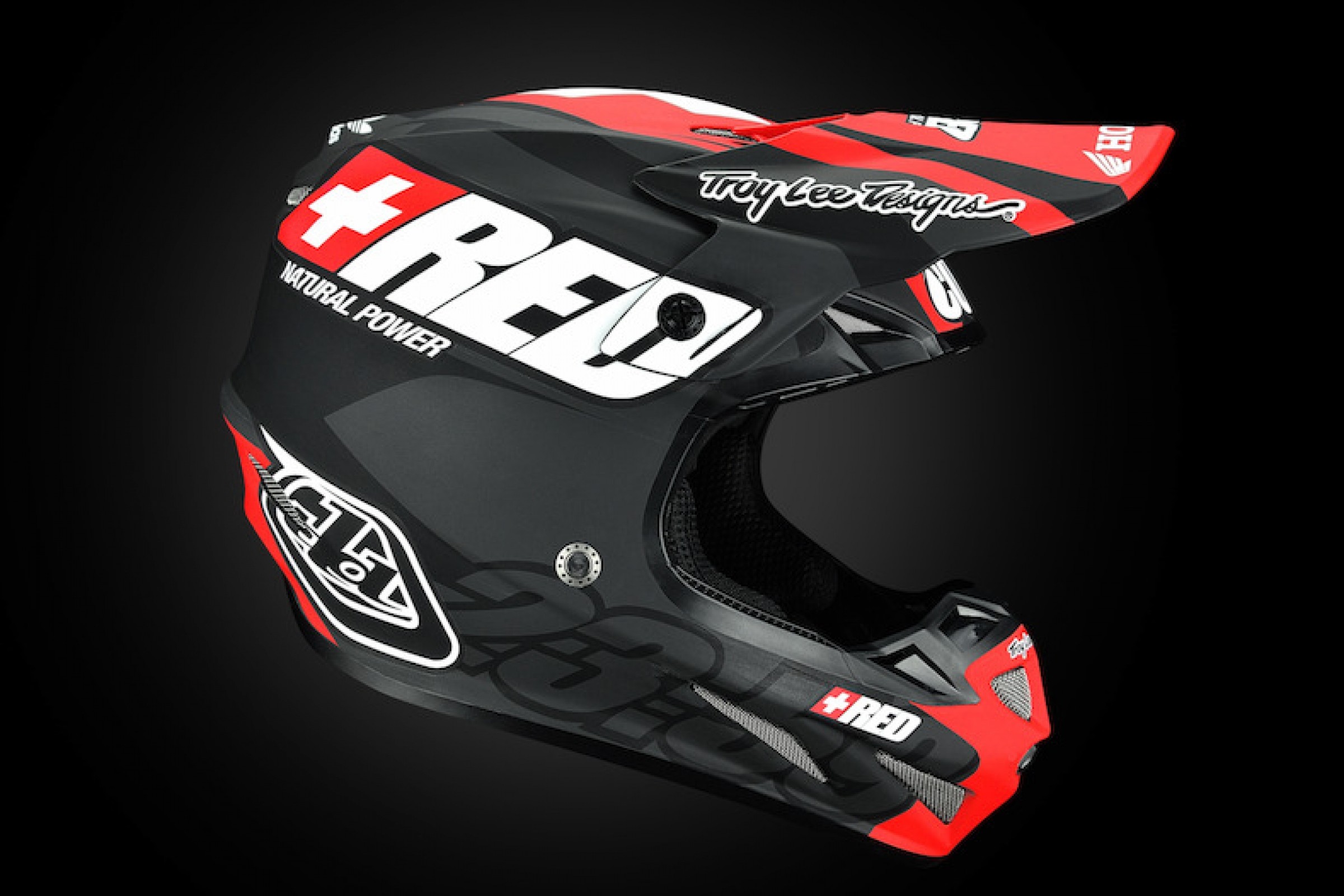 LAS VEGAS – Team Honda HRC's Cole Seely has signed a multi-year deal with +RED ELIXIR, becoming the brand's first athlete ambassador. Seely, the 2015 Supercross Rookie of the Year will debut a +RED helmet at the Monster Energy Cup in Las Vegas on Saturday, October 15 where he will compete in the premier 450SX Class.
+RED ELIXIR is a new functional beverage developed by Michael Ball, the creative force behind global brands Rock & Republic and Rock Racing, two of Seely's first sponsors as an amateur. Following 10 years of formula development, clinical studies and technological innovations, +RED is redefining the functional drink market with a beverage that increases endurance, optimizes performance and elevates power levels naturally, with no artificial colors, flavors or sweeteners. +RED is made with red marine algae, a therapeutic superfood known to boost immune systems, and naturally caffeinated by green coffee bean extract, differentiating the drink from other beverages in the market.
"I'm extremely selective about who I work with, but I jumped at the chance to be part of this growing brand," said Seely. "Michael Ball has supported me since I was an amateur and I've been watching the evolution of +RED for 10 years. As an athlete, I'm very aware of what I put in my body and +RED is something I feel good about."
"Cole is an incredible talent and he's authentic in everything he does, the way he races and the way he lives life, making him a perfect fit as +RED's first athlete ambassador," said Ball. "+RED ELIXIR was created with the athlete in mind, offering a natural alternative with an edge that I know Cole enjoys and I think will appeal to the dedicated Supercross fans who live for this sport."
+RED is currently available in more than 6,000 stores in 10 states and is quickly adding new retailers and territories across the country. The brand will be exhibiting at the National Association of Convenience Stores (NACS) conference in Atlanta from October 19-21.