Destry Abbott Gets Good News in Battle with Leukemia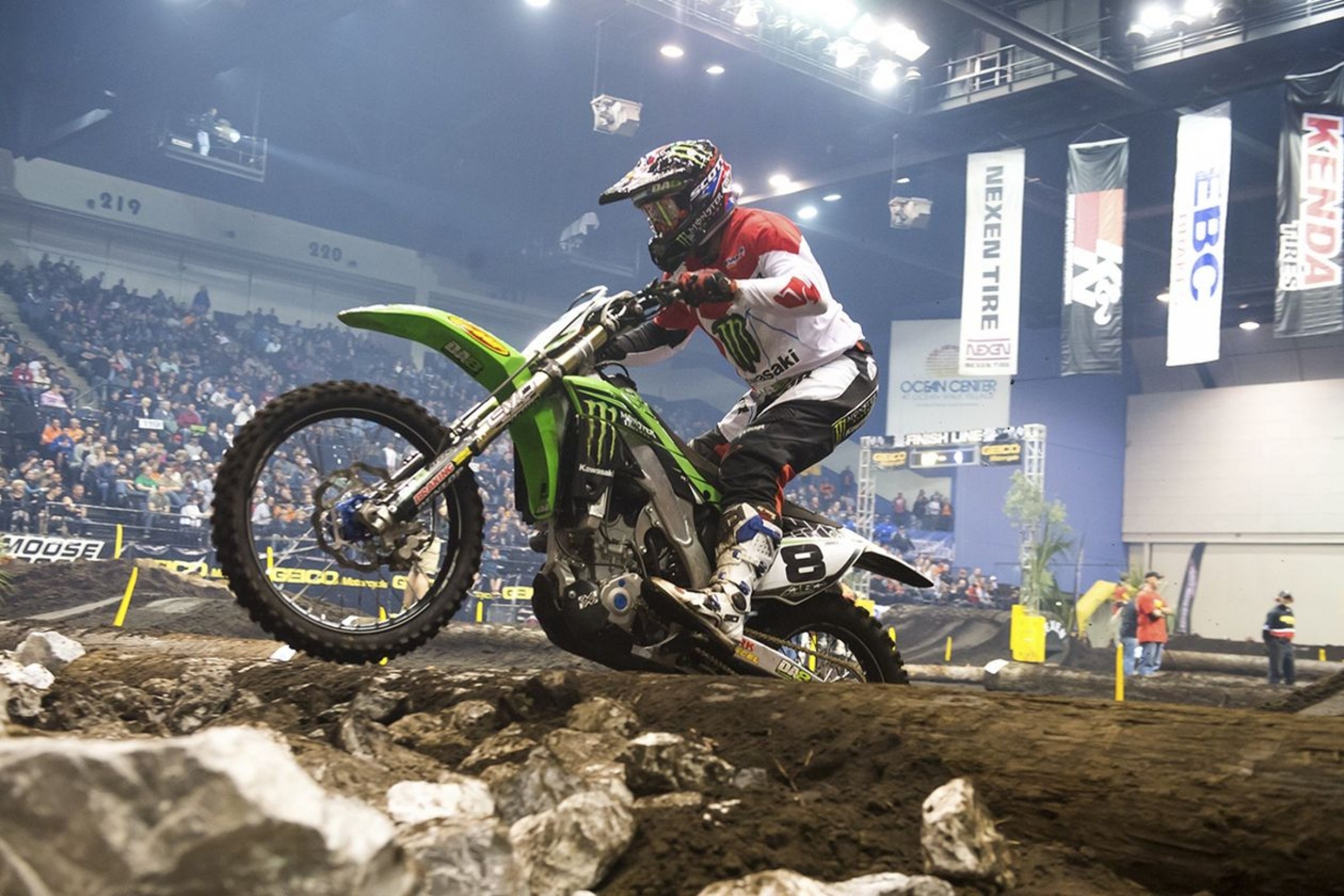 In May, off-road racing legend Destry Abbott announced that he had been diagnosed with leukemia. Abbott, a five-time champion in AMA Hare and Hound series, a multi-time gold medalist at the International Six-Days Enduro (ISDE), as well as a fan favorite in EnduroCross, has been undergoing treatment since, and today received some good news:
"Amazing News (health update)!!! I'm back here in Houston, Texas (@mdandersoncancercenter ) and just met with my amazing doctor. He just gave me news that things are looking really good and I won't need a bone marrow transplant," he wrote on his Instagram page.
Abbott went on to say that as of the first week in December, he'll be done with his treatments and can get back to doing everyday stuff—like riding.
This is great news for one of the nicest guys in the industry. You can read his full post below.
Amazing News (health update)!!! I'm back here in Houston, Texas (@mdandersoncancercenter ) and just met with my amazing doctor. He just gave me news that things are looking really good and I won't need a bone marrow transplant. This means after the first week of December I'll be done with my treatments and can get back to everyday stuff (riding ). I'll still have to do two years of maintenance once a month, which will be easy compared to what I'm doing now. It's always a possibility I'll need a transplant if it comes back but I'm praying it won't. Thank you everyone for the love and support. You've made this tough road a lot easier Hope to see you guys soon! #da8strong @da8training #endcancer #fcancer #leukemia #leukemiasucks