Jason Anderson Update [Update]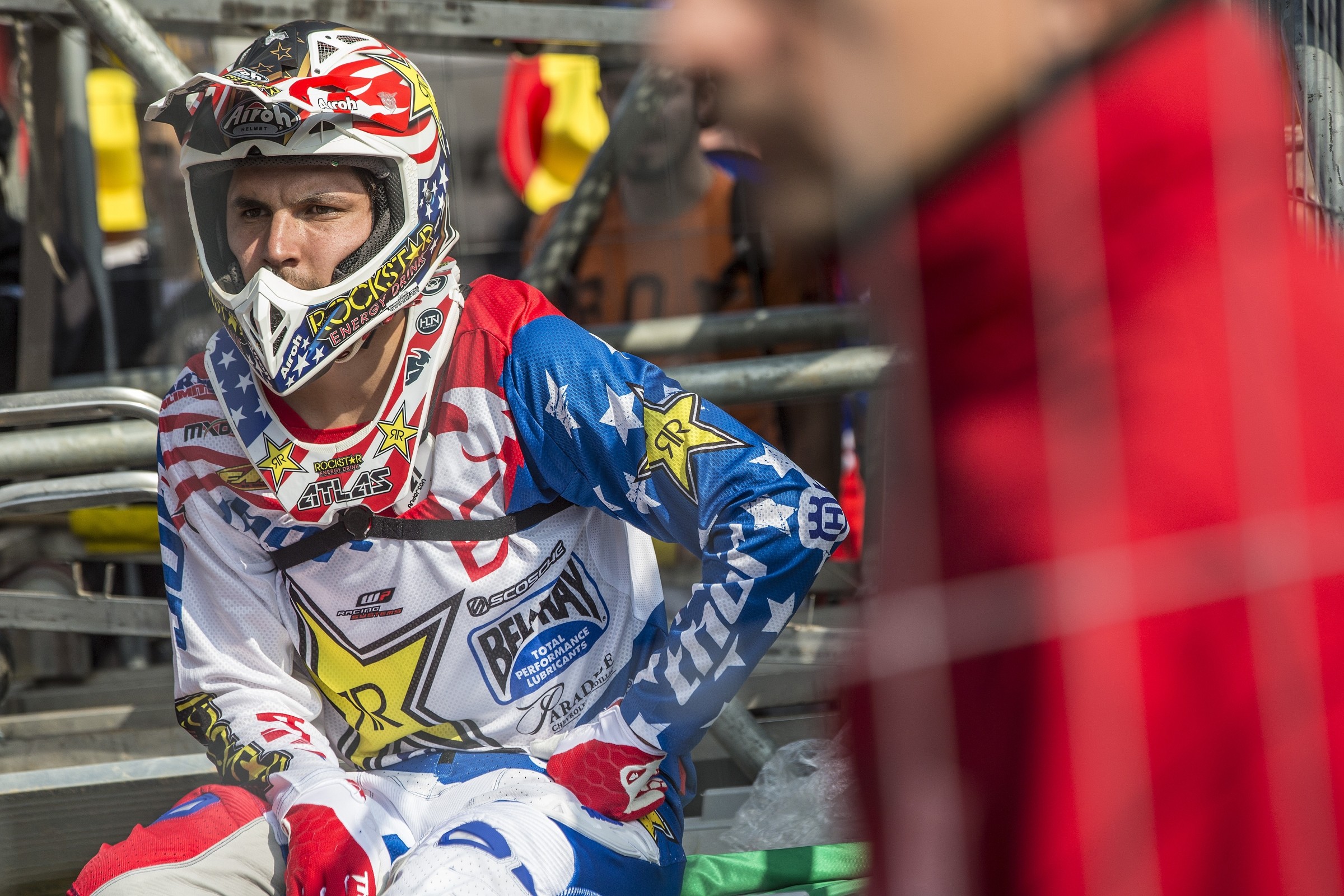 Maggiora, Italy
Motocross of Nations
Motocross of Nations
According to a Husqvarna press release, Team USA's Jason Anderson will be okay following a bizarre incident at the Motocross of Nations in Italy.
After winning the second race (Open/MX2), Anderson rolled the finish line jump, celebrating his win, when a lapped rider jumped the finish line and landed on Anderson. Anderson immediately went to the ground and appeared to be knocked unconscious. According to multiple reports, Anderson was transported to a local hospital with a concussion.
"My first race went pretty well from the get go. I got the holeshot and started pulling away from the field. Midway through the race Herlings caught up and we had a pretty good battle for a couple of laps before he went down," Anderson said in the press release. "After that I was just coasting to the finish to get the win. I was really excited to cross the line first but right after that I felt another bike landing on me. We've got everything checked out and I'm going to be OK. It's just a bit of a bummer I couldn't get out there in the last moto to help Team USA battle for the win."
Anderson was unable to compete in the second moto, leaving Team USA with just one rider—Cooper Webb—for the final race. The team used Anderson's DNS for the final moto as its drop score, with his second-moto win keeping the team in contention. It was an impressive debut in the event for Anderson, especially considering he had broken a bone in his foot in a crash yesterday.
We'll have more updates as they are made available.
[Update: September 29]
Husqvarna announced today that Anderson has undergone minor surgery to stabilize the fractured bone in his right foot. Anderson, who has returned to the United States, also suffered a mild concussion in the accident on Sunday, Husqvarna confirmed.
Husqvarna also confirmed that foot injury will also keep Anderson out of the SMX Riders' Cup and the Monster Energy Cup. A revised lineup for the SMX Riders' Cup was also announced today.