MXGP of Charlotte Entry List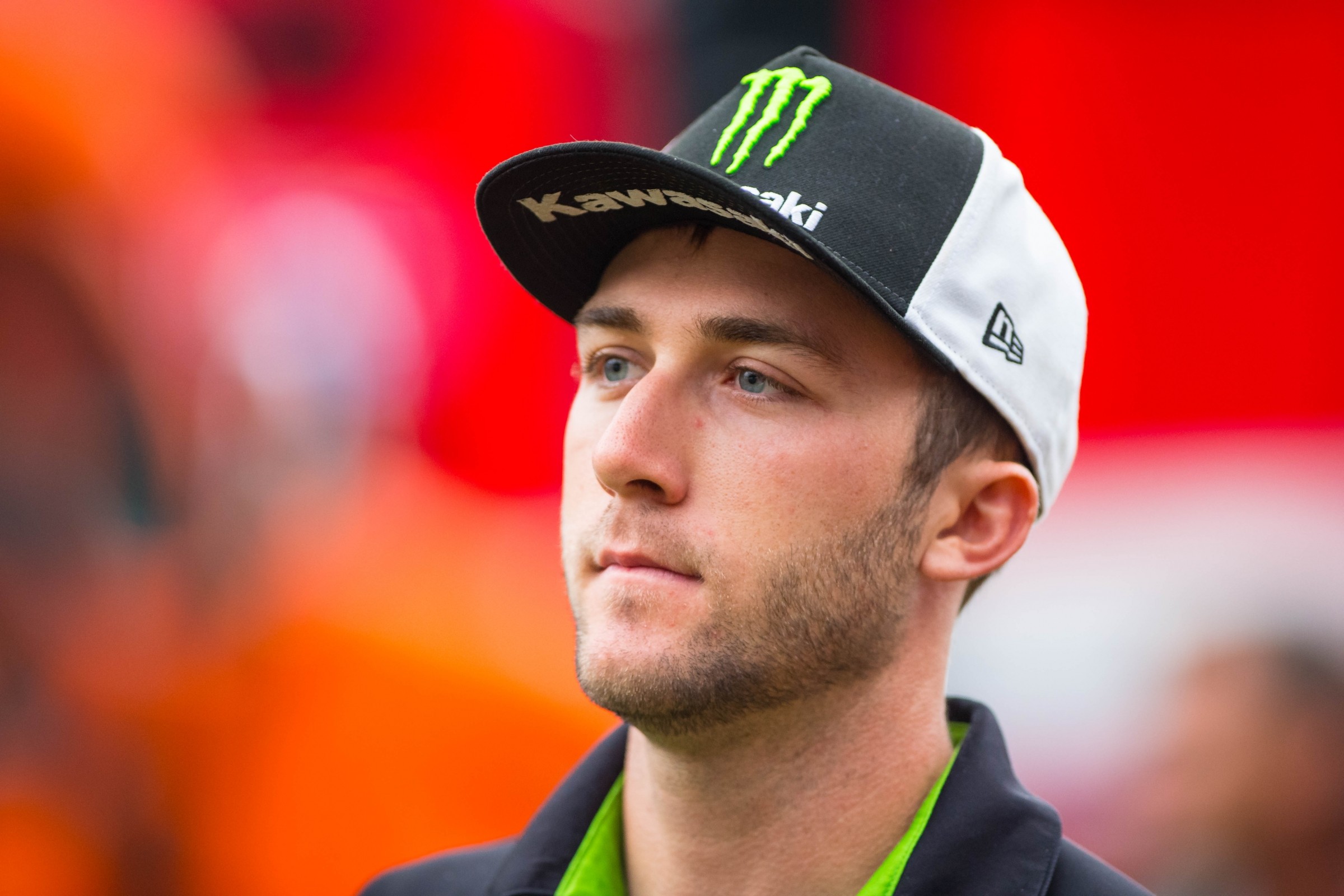 Today, the FIM and Youthstream released the full entry list for the upcoming US Grand Prix this weekend at Charlotte Motor Speedway.
Notable U.S-based riders scheduled to compete in MXGP (450 Class) include Eli Tomac, Dean Wilson, Chad Reed, Phil Nicoletti, Justin Barcia, and Heath Harrison, among others.
In MX2 (250 Class), Cooper Webb, Joey Savatgy, Adam Cianciarulo, Austin Forkner and Mitchell Harrison, among others are scheduled to race.
Below is the full entry list for the race. As always with entry lists, they're subject to change due to travel, logistics and injuries. We have heard that American-based riders RJ Hampshire and Justin Brayton, who appear on the list, won't be racing this weekend.
MXGP Entry List
| | | |
| --- | --- | --- |
| 3 | Tomac | Eli |
| 9 | de Dycker | Ken |
| 10 | Brayton | Justin |
| 11 | Bengtsson | Filip |
| 12 | Nagl | Maximilian |
| 15 | Wilson | Dean |
| 17 | Butron | Jose |
| 21 | Paulin | Gautier |
| 22 | Strijbos | Kevin |
| 22G | Reed | Chad |
| 23 | Charlier | Christophe |
| 24 | Simpson | Shaun |
| 25 | Desalle | Clement |
| 51 | Barcia | Justin |
| 73 | Barreyra | Gaston |
| 77 | Lupino | Alessandro |
| 89 | Van Horebeek | Jeremy |
| 92 | Guillod | Valentin |
| 100 | Searle | Tommy |
| 124 | Harrison | Heath |
| 139 | LaPorte | Nathen |
| 153 | Maddii | Marco |
| 177 | Jasikonis | Arminas |
| 222 | Cairoli | Antonio |
| 243 | Gajser | Tim |
| 259 | Coldenhoff | Glenn |
| 278 | Anthony | Parker |
| 315 | Gustavsson | Nicklas |
| 391 | Olson | Connor |
| 400 | Yamamoto | Kei |
| 461 | Febvre | Romain |
| 462 | Starace | Michael |
| 517 | Hicks | Jared |
| 526 | Aeck | Colton |
| 595 | Benenaula | Andres |
| 619 | Weishaar | Mark |
| 655 | Pauk | John |
| 777 | Bobryshev | Evgeny |
| 911 | Tixier | Jordi |
| 999 | Goncalves | Rui |
MX2 Entry List
6 Paturel Benoit Yamaha FRA FFM Kemea Yamaha Yamalube
10 Vlaanderen Calvin KTM NED KNMV HSF Logistics Motorsport Team
17 Webb Cooper Yamaha USA AMA Yamalube Star Racing Yamaha
18 Brylyakov Vsevolod Kawasaki RUS MFR Monster Energy DRT Kawasaki
21 Hampshire RJ Honda USA AMA
37 Savatgy Joey Kawasaki USA AMA Monster Energy Pro Circuit Kawasaki
44 Cianciarulo Adam Kawasaki USA AMA Monster Energy Pro Circuit Kawasaki
61 Prado Garcia Jorge KTM ESP RFME KTM Factory Juniors
64 Covington Thomas Husqvarna USA AMA Rockstar Energy Husqvarna Factory Racing
66 Larranaga Olano Iker KTM ESP RFME Creymert Racing
84 Herlings Jeffrey KTM NED KNMV Red Bull KTM Factory Racing
91 Seewer Jeremy Suzuki SUI FMS Team Suzuki World MX2
98 Vaessen Bas Suzuki NED KNMV Team Suzuki World MX2
99 Anstie Max Husqvarna GBR ACU Rockstar Energy Husqvarna Factory Racing
120 Lionnet Bradley Kawasaki USA AMA
128 Monticelli Ivo KTM ITA FMI Marchetti Racing Team KTM
140 Root Austin Kawasaki USA AMA
161 Östlund Alvin Yamaha SWE SVEMO Wilvo Standing Construct Yamaha
172 Van doninck Brent Yamaha BEL FMB Kemea Yamaha Yamalube
174 Smith Alfie Yamaha GBR ACU iFly JK Racing
189 Bogers Brian KTM NED KNMV HSF Logistics Motorsport Team
199 Lineman Russell Suzuki USA AMA
214 Forkner Austin Kawasaki USA AMA Monster Energy Pro Circuit Kawasaki
216 Martin Vann Honda USA AMA
232 Weltin Marshal Yamaha USA AMA
289 Harrison Mitchell Yamaha USA AMA Yamalube Star Racing Yamaha
321 Bernardini Samuele TM ITA FMI TM Racing Factory Team
359 Rashkov Stoyan Yamaha BUL FMPR Autotrader/Monster Energy/Yamaha/JGRMX
539 Wright Dylan Yamaha CAN CMA
582 Rice Jake Husqvarna USA CMA
991 Lapucci Nicholas Husqvarna ITA FMI NewHolland 8biano Massignani Husqvarna