Jessy Nelson Injury Update [Updating]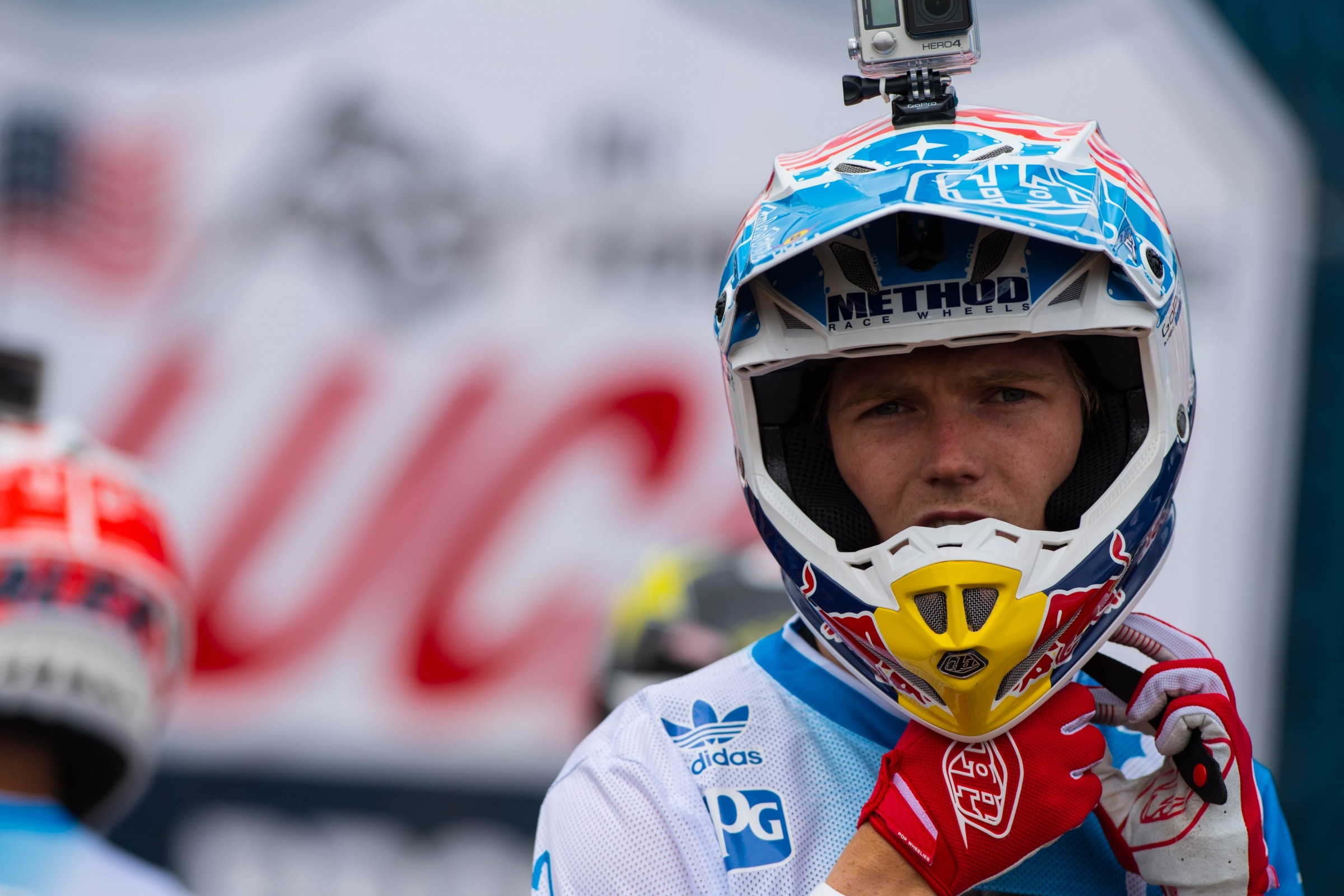 Unadilla MX
New Berlin

,

NY
Unadilla
Lucas Oil AMA Pro Motocross Championship
[Update: Tuesday, August 30 at 10:30 a.m. EST]
Over the weekend, Jessy Nelson released an update on his personal Instagram account. In the post, he thanked everyone for their well wishes, cards and letters of support. He went on to say that he is currently in a rehab center and is beginning his road to recovery.
Again, if you would like to help Jessy, please consider donating to his Road 2 Recovery fund.
You can read his full update below.
Thank you everyone for the kind get well wishes and all the love, from the cards and letters I appreciate it all so much. I'm currently at a rehab center to start my road to recovery it's going to be long and tough but that's what I'm dealt with and going to give it my best shot to try and walk again one day. Sorry if I haven't gotten back to your messages on here it's been really hard with everything I have to do and keeping my family and friends informed. If you could please help me by donating to my@road2recovery fund and helping me out with my rehabilitation and medical costs my parents aren't wealthy by any means and as of now I'm no longer racing and I really need your help so please help with anything you can I greatly appreciate it. I have to give a huge thank you to my family@nelsonfamily136 for dropping everything and helping me along with my girlfriend @emily_everett5 thank you so much for being so sweet and encouraging and being by my side these past few weeks I wish you were still here but I will see you soon I love you very much. Also thank you to @igfilms@onelife2lose Tyler Keefe @wingsforlife@bobwalker_connxns @hammergolf556and everyone that has helped me so far.
[Update: Thursday, August 18 at 9:00 a.m. EST]
According to an update provided to the Road 2 Recovery, Jessy Nelson underwent successful surgery yesterday. Doctors told the family that "there was no further damage and the surgery went well and according to plan." It is still too early to confidently stay the extent of Jessy's injuries.
Jessy and the Nelson family would like to thank everyone who have donated, passed along kind works, and keep them in their prayers. If you wish to donate, you can here.
[Update: Wednesday, August 17 at 9:00 a.m. EST]
We had the chance to speak with Jessy directly on Tuesday. For the latest on his condition, read more here.
[Update: Monday, August 15 at 5:00 p.m. EST]
According to the Troy Lee Designs team, Nelson is currently still in the hospital in Cooperstown, NY, where Wings For Life Spinal Cord Research Foundation is working directly with Jessy's doctors. They have tentatively scheduled surgery for tomorrow.
Road 2 Recovery has set up a donation page for Jessy and his family. If you would like to help contribute to Jessy's medical expenses for his recovery process you can do so here.
[Sunday, August 14]
Earlier today, Jessy Nelson released a statement on his Instagram page, providing an update on his condition following a second moto crash at the Unadilla National on Saturday.
The second 250 moto was red-flagged yesterday after Nelson went down in a corner and his bike fell on top of him, hitting him in the back. According to his post, Nelson is in a hospital in Cooperstown, NY, and will undergo surgery once the swelling in his back goes down.
Everyone at Racer X sends our thoughts and condolences to the Nelson family at this time. Below is the full post he made today:
In the second Moto at Unadilla, I had a crash in a tricky turn, ultimately ending with a red flag for the race. I went down pretty hard of a direct result of the bike hitting me from behind. I am currently at a hospital in Cooperstown, NY where we are waiting for some swelling to go down in my back before doing surgery. At this time I have limited feeling from my waist down. The hope is that after the swelling goes down, I will get some more feeling back. Thank you all for your support, kind thoughts and prayers. I will keep you posted in the next few days!