Watch: 2016 X Games Real Moto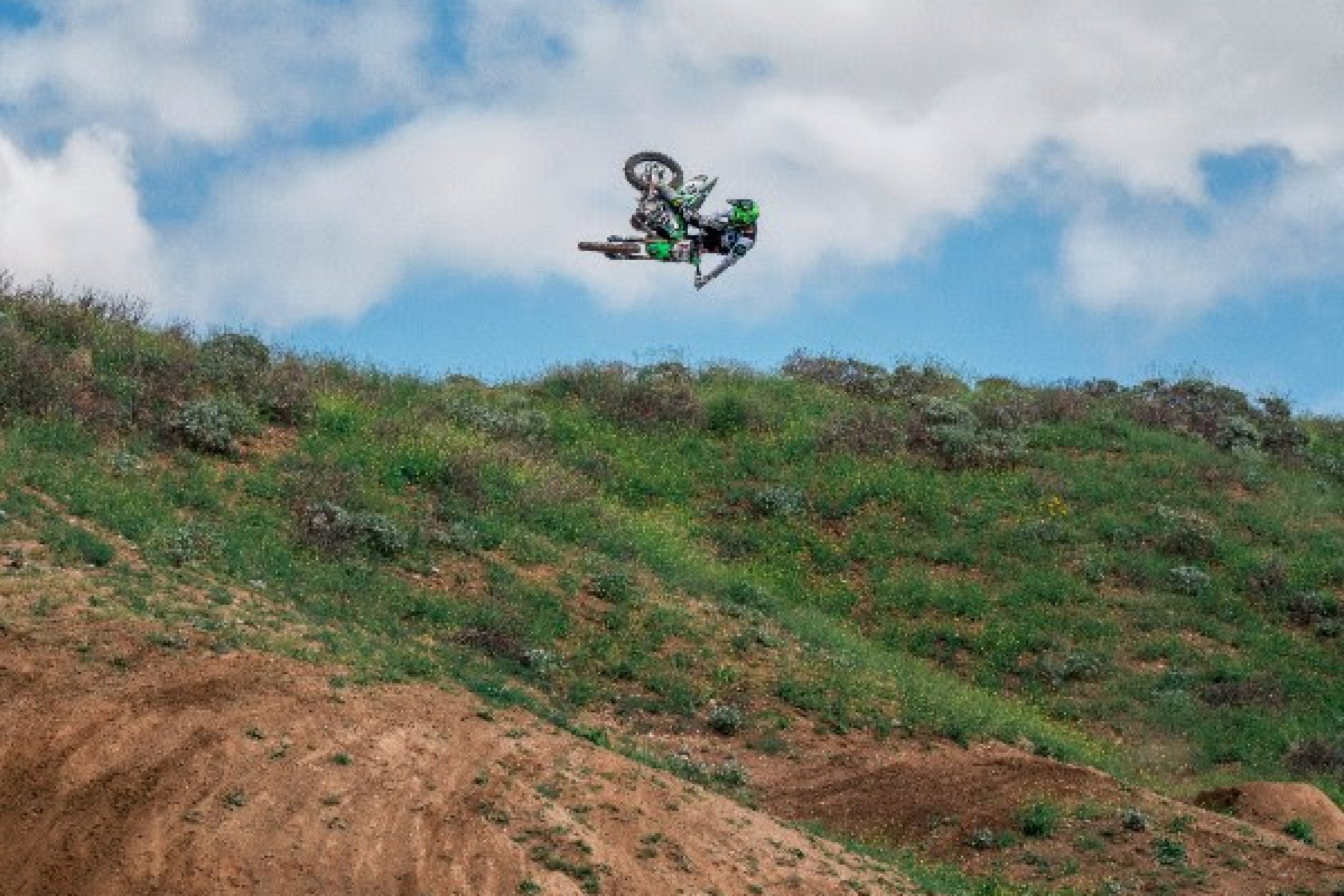 For a second straight year, X Games is rolling out the Real Moto event with some heavy hitters. The concept, created from similar contests for skate and snowboarding, will feature six freeriding athletes in a one-round, winner-take-all format.
The judge-awarded X Games gold, silver and bronze medals will be announced as part of an hour-long "World of X Games" ABC broadcast Saturday, August 20 at 2 p.m. ET. The Fan Favorite, which is voted on by you, the fans, will be announced on XGames.com on Monday, August 22. Voting ends on Sunday, August 21, at 11:59 p.m. PT.
2015 Real Moto gold medalist Ronnie Renner is back to take on 2015 silver medalist, and Fan Favorite, Jeremy "Twitch" Stenberg. Axell Hodges, who you know from his amateur moto days, is making his debut. Kris Foster, Australian Clinton Moore and Steven Haughelstine round out the roster.
To cast your vote, visit XGames.com.
Kris Foster
Age: 28 | Bike: Kawasaki | Hometown: Kamloops, British Columbia | Most recent movie: Opener, The Assignment's "Moto 7" | Accolades: Fourth place, X Games Austin 2014 Speed & Style | Filmer: Anthony Vitale
---
Clinton Moore
Age: 28 | Bike: Yamaha YZ250 | Hometown: Bundaberg, Australia | Most recent movie: Ender, Russell Brothers Films' "Ride Game" | Accolades: 2015 Red Bull X-Fighters World Tour Champion | Filmer/Editor: Lachlan and Lance Russell
---
Axell Hodges
Age: 19 | Bike: Kawasaki KX450 | Hometown: Encinitas, California | Most recent movie: Monster/Dirt Shark's "Doonies 2" | Accolades: Second, X Games Austin 2016 Best Whip | Filmer/Editor: Ash Hodges/Mike Wood
---
Steven Haughelstine
Age: 31 | Bike: KTM 450 SX-F | Hometown: Mill Spring, North Carolina | Most recent movie: The Assignment's "Moto 6" | Accolades: Real Moto 2015 gold, as filmer; stunt work in "Point Break" remake | Filmer: Self
---
Jeremy "Twitch" Stenberg
Age: 34 | Bike: Kawasaki KX450F | Hometown: Santee, California | Most recent movie: Dirt Bike Kidz' "Chasing The Storm" | Accolades: Real Moto 2015 Fan Favorite and silver medalist | Filmer: John Sanders
---
Ronnie Renner
Age: 39 | Bike: KTM 450 SX-F | Hometown: Tampa, Florida | Most recent movie: The Assignment's "Moto 7" | Accolades: Real Moto 2015 gold medal winner, seven X Games Moto X Step Up gold medals | Filmer: Tristan Twisselman