Jake Moss Resigns From Kawasaki Team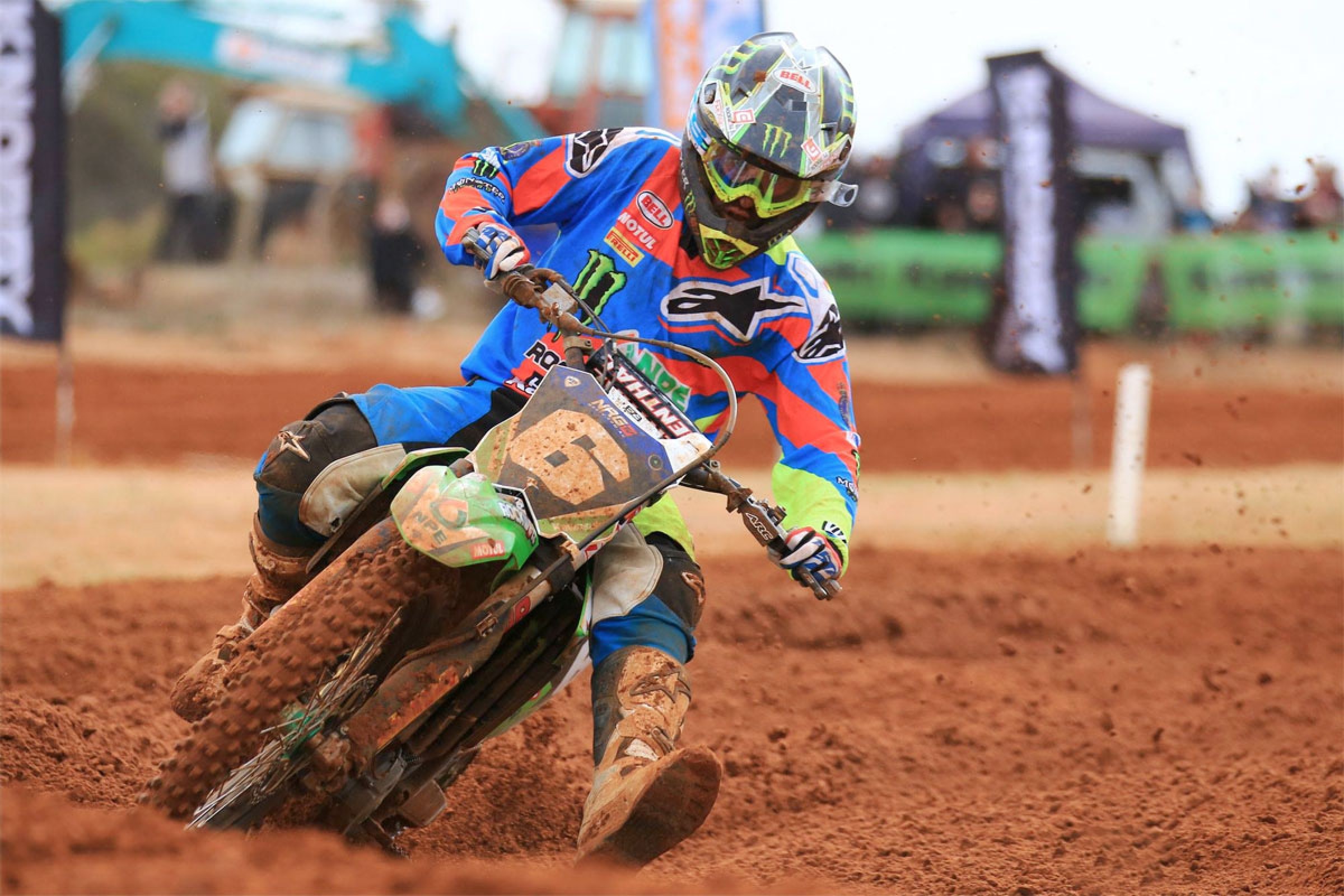 The story surrounding the Moss brothers—Jake and Matt—and their mysterious absence from the last two rounds of the Motul MX Nationals took another turn this week. Kawasaki Motors Australia announced today that Jake has resigned from the National Pump/Monster Energy Kawasaki team effective immediately.
"Jake Moss has made the decision to step away from racing in the 2016 MX Nationals under the National Pump/Monster Energy Kawasaki Racing Team banner," said the team in a statement. "Following much consideration, Jake regretfully tendered his resignation from the team, deciding to focus on his family and career away from competitive motocross and supercross racing."
"I have greatly enjoyed my time with the Kawasaki team and hope that in the future I may well be back to contest titles again," Jake Moss said in a statement.
After the brothers missed the Conondale, Queensland, round, Racer X's Steve Matthes said on his personal Twitter account that the reason the brothers missed the event was due to the results of test by the Australian Sports Anti-doping Authority (ASADA). MotoOnline.com.au's Alex Gobert mentioned similar theories from the track at the time: "Speculation trackside at Green Park linked their absence to Australian Sports Anti-doping Authority (ASADA) testing that took place at Murray Bridge on May 22."
Kawasaki Motors Australia released a statement at that time as well:
"Kawasaki Motors Australia can confirm Matt Moss and Jake Moss were absent from the Conondale round of the 2016 MX Nationals on Sunday, 17 July, due to sporting disciplinary circumstances still currently under investigation. Further information will be released in due course."
At this time, Motorcycling Australia (MA) and series promoter Williams Event Management (WEM) have yet to release a statement on the matter. According to MotoOnline.com.au, WME has declined to comment when contacted. MotoOnline.com.au has also attempted to contact Matt Moss, but has been unsuccessful.