Nearly $630,000 in Manufacturer Contingency Offered at Loretta Lynn's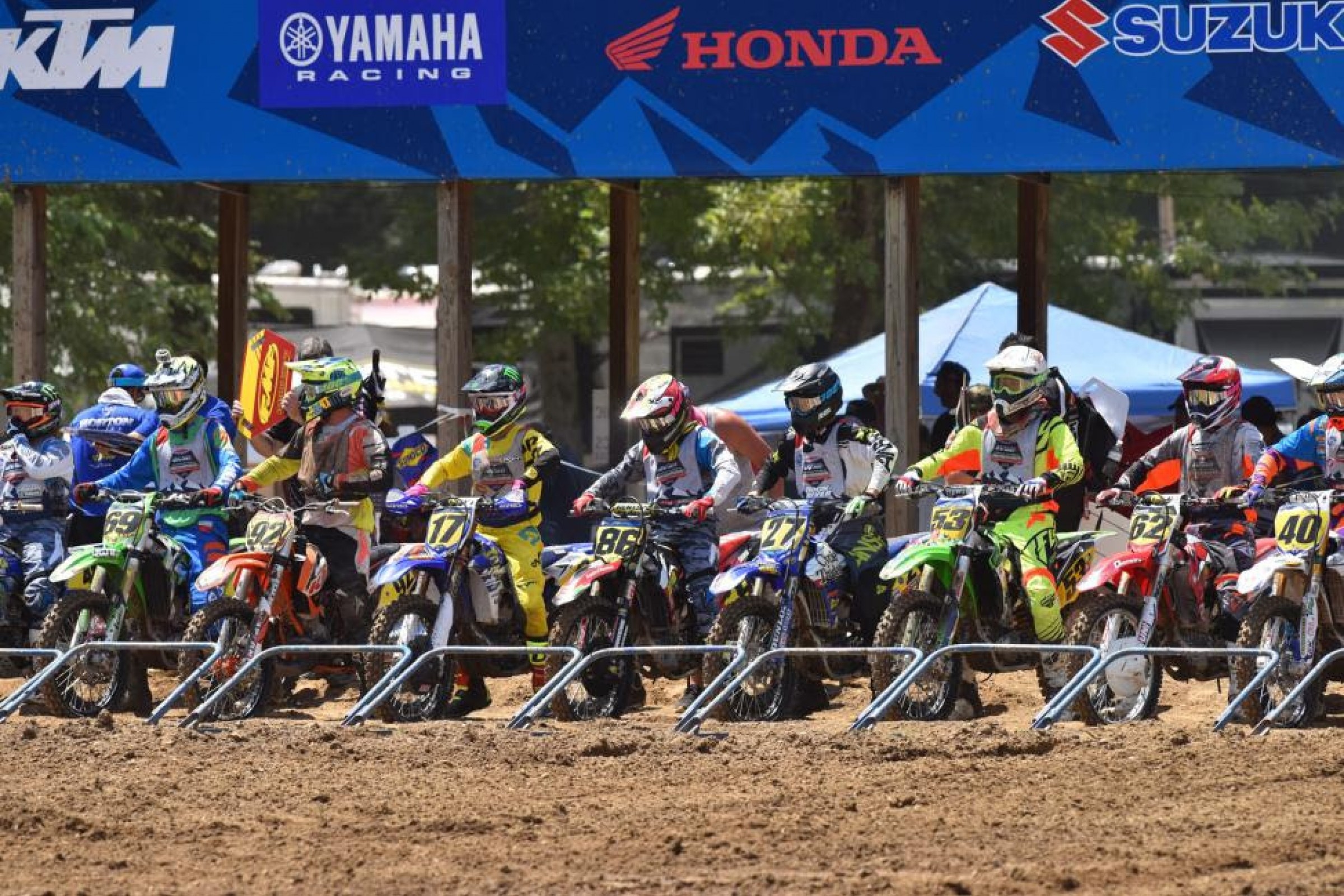 Hurricane Mills, TN
Rocky Mountain ATV/MC AMA Amateur National Motocross Championship (Loretta Lynn's)
Amateur National Motocross Championship
MORGANTOWN, W.Va. - The 35th Annual Rocky Mountain ATV/MC AMA Amateur National Motocross Championship, presented by AMSOIL, is set to give away $629,550 in amateur contingency awards to racers participating in this year's week-long event. This unique event, taking place Monday, August 1 through Saturday, August 6 at the historic Loretta Lynn Ranch in Hurricane Mills, Tennessee, will play host to the world's largest and most prestigious amateur motocross championship.
Honda returns to the National offering nearly triple the amount posted in 2015, leading the pack with a whopping $156,000 in contingency dollars. Alongside Honda is a star-studded line-up of manufactures such as Kawasaki, which is offering a total of $128,000 in National contingency dollars.
Suzuki will bring $91,550 to the table, with both Husqvarna and KTM matching each other with a contribution of $85,750 each to the National finale. Yamaha returns to the lineup in 2016 as well, offering a healthy $77,500 in contingency.
"Amateur racing is very important to Suzuki Motor of America, Inc., and we are excited to back the future stars of motocross at this year's Loretta Lynn National Championship," said Suzuki MX Support Manager Chris Wheeler. "With trackside support like parts and technical assistance, up to $91,550 in posted contingency, and special benefits including an exclusive luncheon for Suzuki racers and their families, it's a good time to race a Suzuki at the Loretta Lynn Championships."
Specializing in 51cc and 65cc classes, Cobra is set to give away $5,000 to the future stars of our sport in contingency awards.
"The Cobra Factory is very excited about this year's championship week at Loretta Lynn's," said Cobra President Sean Hilbert. "We will have more bikes in more classes than ever before and that means record-level contingency will be awarded as well. We wish all of the Cobra mounted racers good luck!"
Participating riders should check with their chosen OEM to learn how to redeem earned contingency at the National. You can view the specific breakdown online HERE. Accompanying their respective contingency programs, manufacturers such as Honda, Suzuki, KTM Orange Brigade, Team Green Kawasaki, Cobra, and bLU cRU Yamaha will have trackside support teams on site to lend a hand to racers on each respective brand.
The National class structure includes classes for youth riders on 50cc bikes all the way up to vet and senior classes. The race will follow a three-moto format, over the course of one week. Racers have previously qualified at Area Qualifiers and then Regional Championships in order to participate in the National event.
There will be 40 hours of live online streaming coverage that begins on Tuesday, August 2 on RacerTV.com, and two highlight shows featuring the event will air on NBC Sports Network on Sunday, October 9 at 4:30 p.m. and Sunday, October 16 at 5:30 p.m. EST.
For additional information, visit the official website at www.mxsports.com or call (304) 284-0101. Also follow the official Facebook, Twitter and Instagram accounts for exclusive content and to catch the latest news.