Suzuki Releases 2017 Models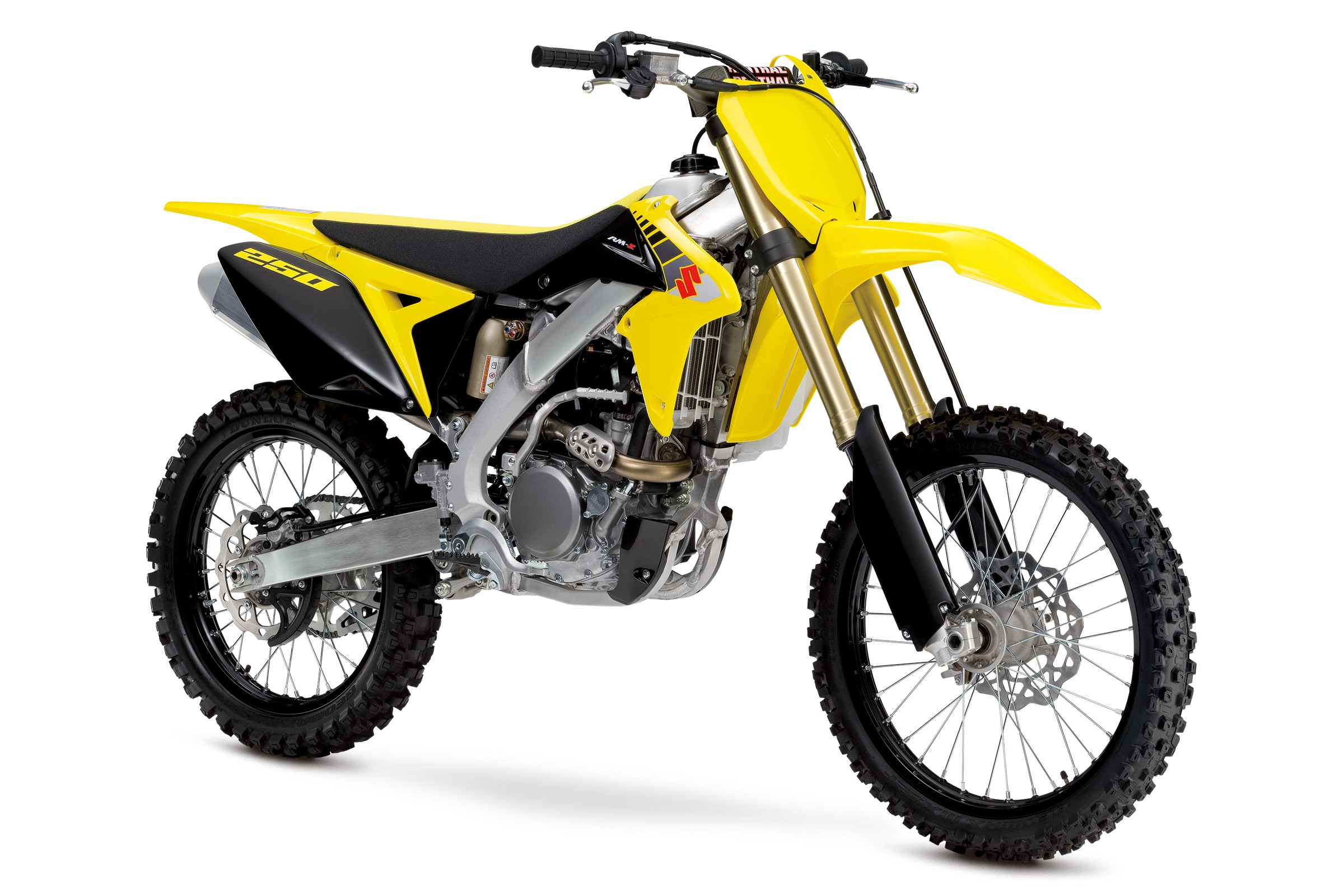 2017 RM-Z450 Top Features
BASE MSRP: $8,749
The Suzuki Holeshot Assist Control (S-HAC) is a selectable launch system derived from the factory race bike to help riders' takeoff from the starting gate for an early lead. There are three modes riders can choose for the best option per their skill level and starting conditions
The SFF-Air suspension evolved from the SFF system but without a conventional coil spring resulting in reduced weight, increased inner tube diameter and damper rod/piston size. SFF-Air utilizes three tunable chambers so riders can easily adjust the spring rate with an air pump instead of changing out steel springs.
449cc 4-stroke liquid-cooled DOHC 4-valve fuel-injected engine delivers phenomenal idle-to-redline performance.
Cooling performance is efficient with hose routing that is balanced between the left and right radiators, and a high capacity coolant pump.
2017 RM-Z250 Top Features
BASE MSRP: $7,699
Suzuki Holeshot Assist Control (S-HAC) is a selectable launch mode system derived straight from factory race bike. S-HAC helps the rider's takeoff from the starting gate for an early lead. There are three modes riders can choose for the best option per their skill level and starting conditions.
Innovative KYB rear shock absorber is connected link style to the swingarm via re-shaped cushion rods and spacers. The nitrogen-charged, piggyback style shock features a new top-mounted integral adjuster system for easy adjustment of the high- and low-speed rebound, and high- and low-speed compression damping force adjusters. Spring preload can be precisely tuned via a threaded collar on the main shock body.
The RM-Z250's engine has heightened mid-range power and torque while maximum power is maintained. Power delivery is smoother and linear for easier control.
2017 RM85
BASE MSRP: $4,099
The 2017 RM85 continues to carry on the powerful tradition of racing excellence in the Suzuki motocross family. The reliable two-stroke engine produces smooth power at any rpm with an emphasis on low to mid-range performance. Just like its larger RM-Z cousins, the RM85 delivers class-leading handling for both experienced racers and rookie riders alike. With its smooth power delivery and lightweight handling, the RM85 is the perfect motocross bike for anyone learning to race—and striving to win!