RedBud Announces Rockford Fosgate and Soaring Eagle as Co-presenting Sponsors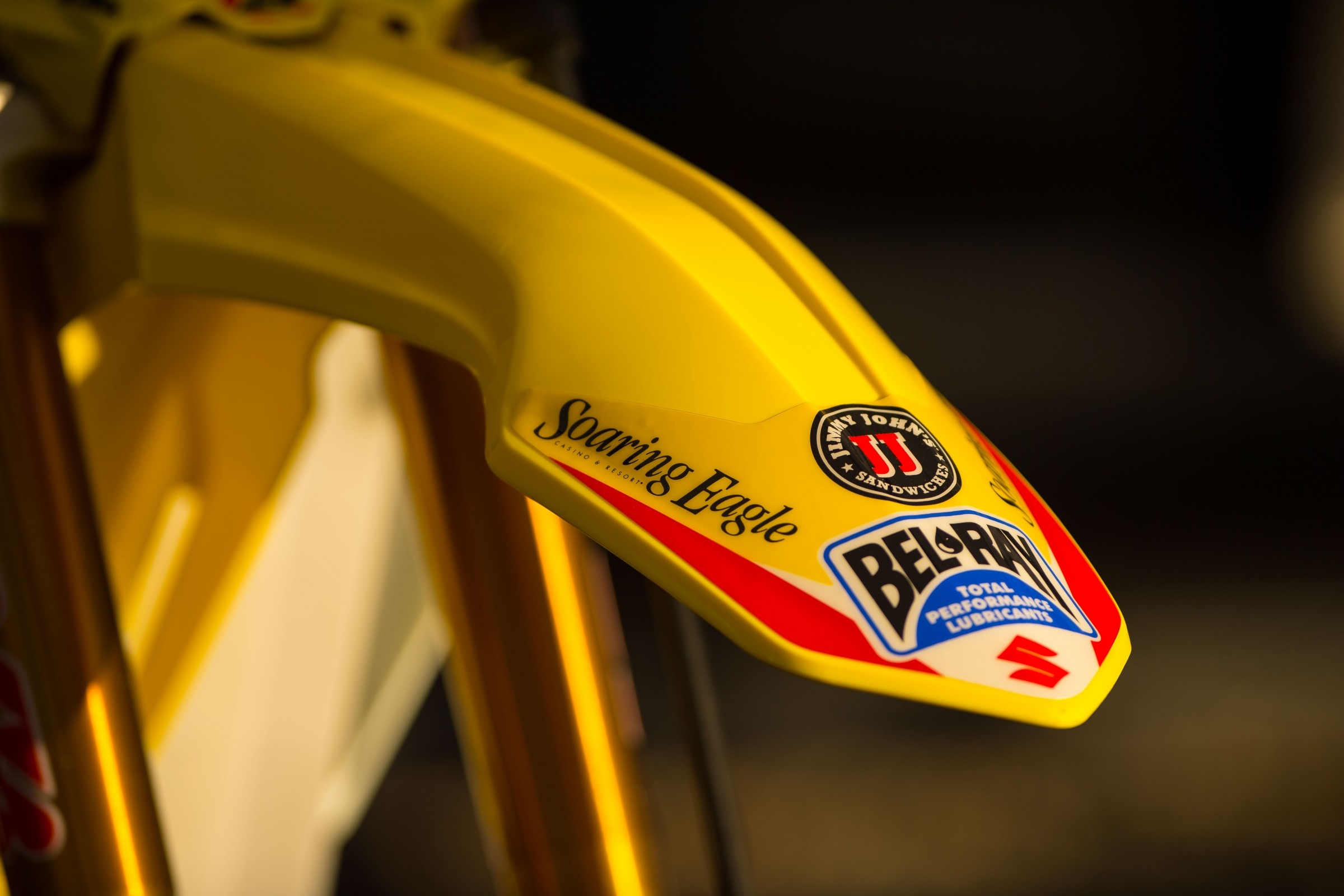 Buchanan, MI
RedBud
Lucas Oil AMA Pro Motocross Championship
BUCHANAN, Mich.– RedBud MX, "America's Motocross Track," is pleased to welcome Rockford Fosgate and Soaring Eagle Casino & Resort as co-presenting sponsors for the upcoming (July 2) Lucas Oil Pro Motocross Championship MX National at RedBud.
"And just when you thought motocross couldn't get any louder … RedBud welcomes the paint-peeling, neighbor-rattling, motor mount-loosening audio fanatics from Rockford Fosgate," said RedBud's Tim Ritchie. "It's gonna get LOUD next weekend!"
An industry-leader in all things audio – and well known for its generosity toward the motocross industry for the past two decades – Rockford Fosgate joins RedBud MX for the first time as a presenting sponsor for the popular MX National. Sponsor of the RCH Racing team, Rockford Fosgate subwoofers, car speakers and car amplifiers are a mainstay in the rides of top pro motocrossers as well as amateur racers across the country.
"Great atmosphere, great crowds, and a hard-core passion for racing are what RedBud MX is all about," said Tammy Lowe, Rockford Fosgate director of marketing. "As a presenting sponsor for the five-day festival and championship with a legion of our own hard core audio fanatics, as well as with our partnership with RCH Racing, it's only natural for Rockford Fosgate and RedBud to align for such a great event. We are excited to be part of it."
Soaring Eagle Casino & Resort continues its partnership with RedBud, returning for the third-consecutive year as the presenting sponsor for RedBud's long-running (since '74) MX National. And the partnership with Soaring Eagle continues when Michigan's top gaming destination opens its doors to motocross racers for the annual running of the "Edge of Summer MX" event this September – produced by RedBud – on the grounds of Soaring Eagle.
"We're pumped to have the premier gaming facility in Michigan, Soaring Eagle Casino & Resort, back on board this summer. We're looking forward to working with them on both the RedBud National and the 'Edge of Summer MX' event," added Ritchie.
Said Raul Venegas, Director of Marketing and Entertainment for Soaring Eagle Casino & Resort: "Soaring Eagle Casino & Resort is proud to continue its partnership with RedBud MX. The tie into the outdoor nationals, Edge of Summer and the multiple activities at our luxury resort & casino is an amazing pairing. We'll be on-site at RedBud giving away some really aggressive promotions for both the resort and gaming. We look forward to another great race at RedBud and for our Soaring Eagle RCH boys to take home another win!"
For more information on RedBud MX and the upcoming Lucas Oil Pro Motocross Championship MX National at RedBud, presented by Rockford Fosgate and Soaring Eagle Casino & Resort, please visit: www.redbudmx.com