Prince's Love for Motorcycles
Prince Roger Nelson, better known as just Prince, died at his home from causes yet to be determined on April 21, 2016. He was 57. Davey Coombs said it perfectly in Racerhead after his death: "arguably the most famous motorcyclist ever to ride out of the Land of 10,000 Lakes passed away at age 57. Everyone on this planet was influenced in some way, shape, or form by the music of Prince Rogers Nelson, who of course went by the singular moniker Prince." In his hit movie Purple Rain, Prince could be seen riding a customized 1981 Honda CM400 Hondamatic with either a guitar or Apollonia hanging off his back. The USA Today recently wrote a piece about the famous movie—and his famous motorcycle.
For Prince, the Honda was a good choice for a motorcycle. It weighed a little more than 400 lbs., even with the fairing, so it was easy to control. The seat height was a low 30 inches, which made it easy for the 5-foot-2 Prince to mount and dismount.
And it was easy to ride because it didn't have a clutch. The Hondamatic was one of Honda's first attempts at building automatic transmissions for motorcycles. It wasn't a true automatic, as in a car, nor did it have a constant velocity throttle as on a scooter. Instead, it had a two-speed transmission with a torque converter.
You can read more here.
Leno Talks Indian101 Scout
Another famous motorcycle enthusiast is Jay Leno, the former host of the Tonight Show with Jay Leno. Leno is an aficionado of all things motors—cars, bikes, you name it—and even has his own show Jay Leno's Garage, where he talks about his passion. In a recent video, Leno discussed the Indian 1010 Scout, a creation by Charles B. Franklin. It's an interesting look at a classic.
Good News, Topher Ingalls Won't Be Charged
Former professional supercross racer turned real-estate-agent Topher Ingalls won't face charges for the online video he made ripping to work down the 101 Freeway on a dual-sport bike, reports KSBY. After the video was published, the California Highway Patrol told the LA Times that they would investigate the matter. According to the report by KSBY, "the officers say multiple vehicle code violations occur throughout the video, because Ingalls did not commit those infractions in front of an officer, he won't be cited."
Ingalls apologized and took the video down a few weeks go.
ESPN and VICE Team Up
The World Wide Leader announced this week that they have entered into a production and distribution deal across digital, mobile and TV with VICE Media. According to an ESPN press release, VICE Sports will produce new original series to air exclusively on ESPN properties—TV, digital, and mobile. In addition, select films from ESPN's documentary series 30 for 30 will air on VICELAND, the new cable network from VICE.
"Growing up watching ESPN I came to love the brand and their content. Maybe a little too much. The amount of manly tears shed over various 30 for 30's throughout the years has been nothing short of embarrassing," said Shane Smith, Co-Founder and CEO, VICE Media. "To be teaming up with ESPN, creating brand new sports shows for them, and then showing 30 for 30's on VICELAND is perhaps one of the favorite moments in my professional life. I can now die a happy man. No, wait, we have to take over the world first! Here it comes baby, VICE WORLD OF SPORTS!!"
This is an interesting deal.
Jet Skiing …. Nope, Definitely Not Jet Skiing
This has to take place in Minnesota or Canada or Wisconsin or Michigan, right?
Hoverboard Sets a World Record

No, not the lame ones that roll around on the ground. The ones that fly, man!!! This contraption is called the "Flyboard Air" and was created by Franky Zapata and Zapata Racing and recently he set a new Guinness World Record while out for a spin in France. The flight was 2,252 meters long and rose to just over 164 feet.
NASCAR ALERT!!!!
Hey, everyone! NASCAR is trying to bring their "stupid chase" to supercross—kidding. That's not what we're talking about here. Please don't blow up the comments section. Where were we? At the GEICO 500 at Talladega Speedway this past weekend, Chris Buescher had a scary crash when his car barrel-rolled three times before coming to a stop. Buescher told Fox Sports that everything turned quiet. ""(It was) miserable," he said. "It's a bummer. No fun. Ready to go home."
Back to your regularly scheduled program.
Can't. Stop. Watching
Being a local reporter can have its drawbacks. Especially when you're asked to get the views of random people on the street. Typically they don't want to be on TV, there is a ton of awkwardness and…. THEN YOU GET A BOMB LIKE THIS. This is all kinds of amazing. I love this women.
Weege Show Is Back
Hey, Jason Weigandt chatted with Blake Baggett about how much both hate spending money, among other things.
Savviest Cities
Coupons.com recently found out which cities were the most frugal in the United States. Per Business Insider, the results are based on coupon usage in each market. And surprise, surprise, Charlotte, NC, the city in which Mr. Weigandt calls home is NUMBER THREE on the list. Weege single handedly put an entire city—with millions of people—on the list.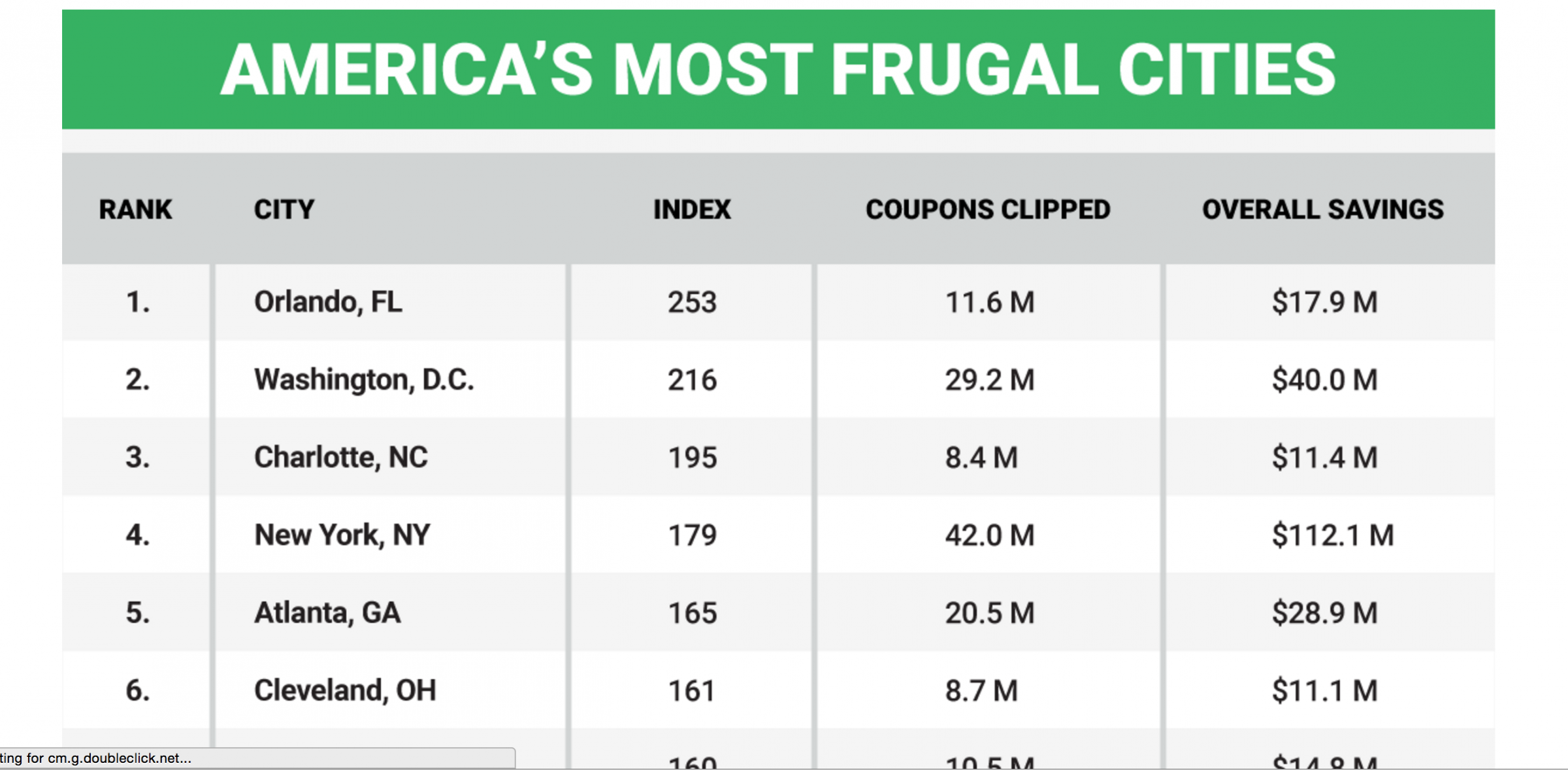 SX Draft
I've always wished supercross and motocross were more like other sports in some regards. No, not with the corrupt commissioners and that kind of stuff, but like trades and drafts and free agency (and salaries) that can be talked about. The NFL Draft has become a behemoth. It now airs over multiple days and draws huge numbers. What if supercross had a draft? Say, for example, the worst 450 team this year—Team X—had the first pick coming out of the 250 Class. Each rider would have until August to declare, and then the draft order is announced in September. Picks are made the following week. Will this ever work? Hell no! But it's fun to imagine. So, just imagine you were running Team X and you had a bad year in the 450 class—injuries and stuff—who would you take with the first pick? To be fair, I'm just listing the top 5 in points in the regional divisions.
Who would you take with the first pick?
Cooper Webb (1st West) 784 votes - 66%
Malcolm Stewart (1st East) 127 votes - 10.7%
Joey Savatgy (2nd West) 15 votes - 1.3%
Aaron Plessinger (2nd East) 96 votes - 8.1%
Christian Craig (3rd West) 38 votes - 3.2%
Jeremy Martin (3rd East) 101 votes - 8.5%
Zach Osborne (4th West) 1 votes - 0.1%
Martin Davalos (4th East) 11 votes - 0.9%
Colt Nichols (5th West) 6 votes - 0.5%
Shane McElrath (5th East) 7 votes - 0.6%
Other 1 votes - 0.1%
Colton Haaker's Backyard Track is Way Cooler Than Yours
MV Agusta May Split from Mercedes-AMG
According to a report by Asphalt and Rubber, the Italian motorcycle manufacturer is negotiating a buy back of its shares from Mercedes-AMG. MV Agusta CEO Giovanni Castiglioni recently told Italy's Il Giorno, that he is "negotiating a buy-back of shares." His plan may be difficult, as Asphalt and Rubber says the company's debt totals over €40 million.
To complicate matters further, some of that debt was secured by the involvement of AMG, and its investment contract stipulates that if AMG doesn't own 20% or more of MV Agusta then the loaned sum is due immediately.
Thus, in order for Giovanni Castiglioni to fullfil his promise to buy back AMG's shares in MV Agusta, he will need to find investors who are willing to cover the €15 million loan amount, and then invest the necessary capital to keep MV Agusta afloat.
MV Agusta is also planning a massive cut in spending, which you can read about in the report.
Dealer Rankings
In the newly released 2016 Pied Piper Prospect Satisfaction Index (PSI) U.S. Motorcycle Industry Benchmarking Study, Ducati dealerships ranked as the top brand for the third consecutive year. Per Asphalt and Rubber, "the company's Prospect Satisfaction Index is sort of the Consumer Reports of dealership network experience, and acts as a bellwether as to how a brand is performing while facing the consumer." Per the report, Harley-Davidson and Polaris' Victory brand and finished tied for second, while BMW and dealers selling Polaris' Slingshot three-wheeler finished tied for fourth. More from Asphalt and Rubber:
Of note, this year marks the highest average score ever for the motorcycle industry on Pied Piper's index, a sign that dealerships are evolving to be more effective at making sales. This year is also the first year that Zero Motorcycles was included on the PSI, with it earning an even 109 points, the same as the industry average.
Pied Piper says that Zero Motorcycles dealers were most likely to offer test rides and go over the unique features of their machines, but were also more likely to recommend another brand to a would-be buyer – the latter being an interesting critique of the brand.
You can also read the Pied Piper PR here.