Kailub Russell Goes for Two Straight at Big Buck GNCC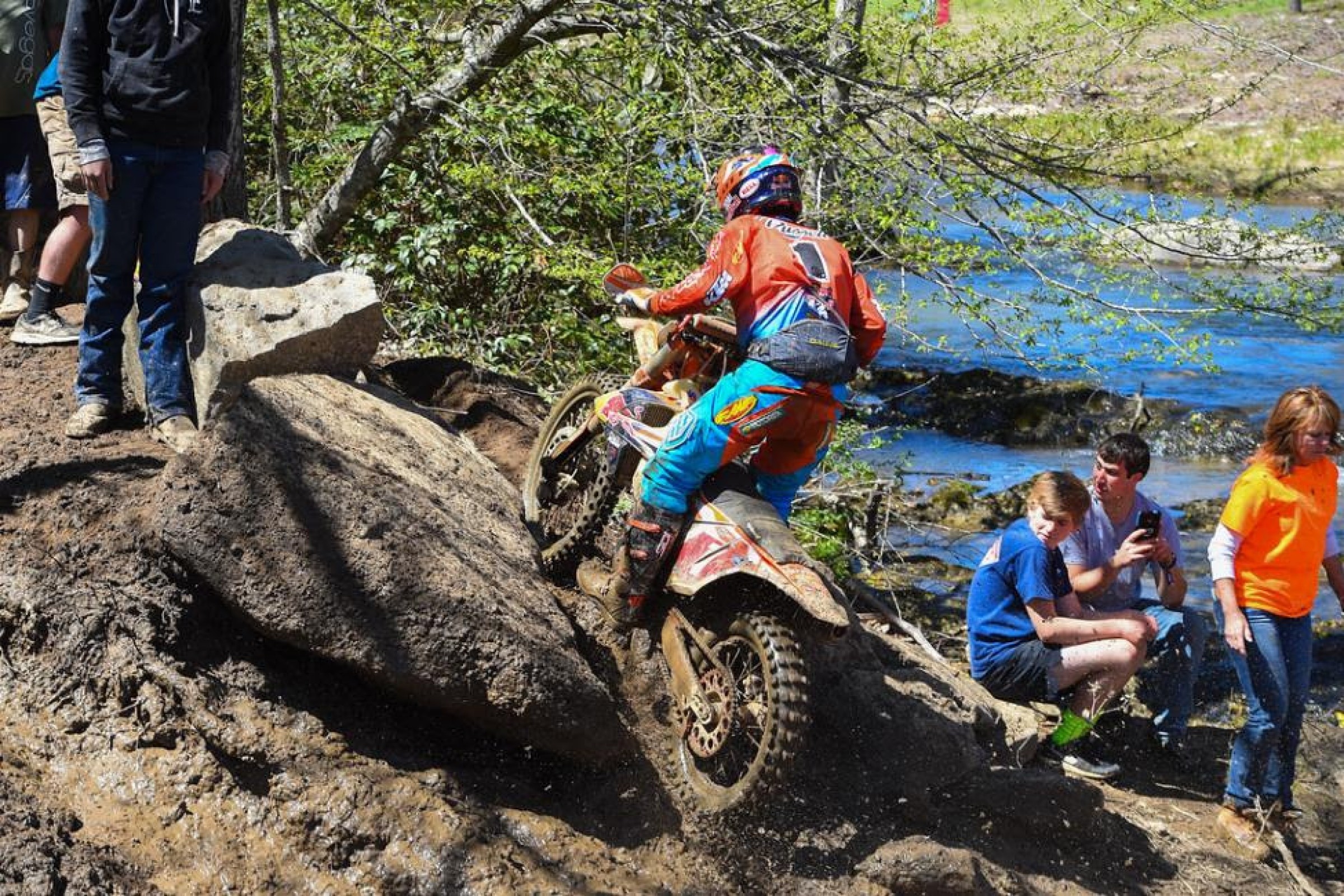 MORGANTOWN, W.Va - The 2016 AMSOIL Grand National Cross Country (GNCC) Series presented by Maxxis, an AMA National Championship, heads to the Palmetto State this weekend for the 20th Annual VP Racing Fuels Big Buck GNCC. Taking place throughout the woods of the iconic Big Buck Farm in Union, South Carolina, the world's fastest off-road racers are expected to be surrounded by thousands of spectators all eager to witness the battle for the coveted overall win.
This weekend serves as round three of the 13-race championship and Rockstar Energy Husqvarna Factory Racing/Bel-Ray's Josh Strang leads the way in XC1 Pro class points. Strang has proved that he has what it takes to earn the 2016 National Championship after winning the first two rounds and then finishing second at the previous race. The Australian native is fully capable of coming out on top not only in the championship standings, but also this Sunday in the premier 1 p.m. pro race.
"I really like Big Buck," said Strang. "I've done pretty well there in the past and I like how it's a little faster and more hard-packed than the other rounds. I'm just going to keep on my normal training regimen and shoot to get another win for my sponsors and supporters."
However, Strang will have some tough competition with three-time and defending champion Kailub Russell. The FMF/KTM Factory Racing-backed rider struggled at the beginning of the season, but quickly rebounded to claim his first overall win of the season. If this year is anything like previous seasons, once Russell gets his first win behind him he becomes hard to top.
One racer who is still looking to earn his first overall win of the season is N-Fab/AmPro Yamaha's Daniel Milner. Currently ranked third in the points race, Milner is having his best GNCC season to date and will fight to add another podium finish to his resume in South Carolina.
Coastal Racing/Rockstar/Husqvarna's Ryan Sipes sits fifth in the championship standings by three points. The 2015 AMA Athlete of the Year has yet to make a podium finish this season, but is more than capable of carrying the speed through the South Carolina woods that is needed for that accomplishment.
After a podium appearance at the last round JCR Honda/Lucas Oil/Maxxis/FLY Racing's Chris Bach looks to repeat his success heading into this weekend. Bach, currently ranked sixth, knows the road to victory isn't easy as he has been suffering from a persistent injury.
"I have been dealing with some issues from a crash earlier this season," said Bach. "They have been lingering and it's just getting annoying, so I'm taking it race by race and hopefully I'll get back on the podium at Big Buck."
SRT/KTM/Kenda Tires' Steward Baylor Jr. comes into his home round ranked seventh, while his younger brother and N-Fab/AmPro Yamaha's Grant Baylor is right behind him eighth. Both brothers have had their ups and down this season, but will attempt to utilize their home turf advantage at the Big Buck for the overall win.
JCR Honda/Lucas Oil/Maxxis/FLY Racing's Trevor Bollinger is having a standout season where he is currently ranked fourth in overall points, all while leading the XC2 Pro Lites Championship. After a big win at his hometown race just two weeks ago, Bollinger still remains undefeated coming into the fourth round. Coastal Racing/Husqvarna/MSR-backed Craig Delong follows Bollinger in second, but only holds the spot by one point with Beta USA/Fly Racing/Kenda Tires' Jesse Groemm right behind him third. Groemm's teammate Tegan Temple and Connecticut native Benjamin Kelley round out the top five heading into this Sunday's race.
"I plan to just keep getting on the podium," said Bollinger. "I'm not going to sacrifice my whole season just for a race win, so I just need to get consistent results and that's my goal for Big Buck and the rest of the season."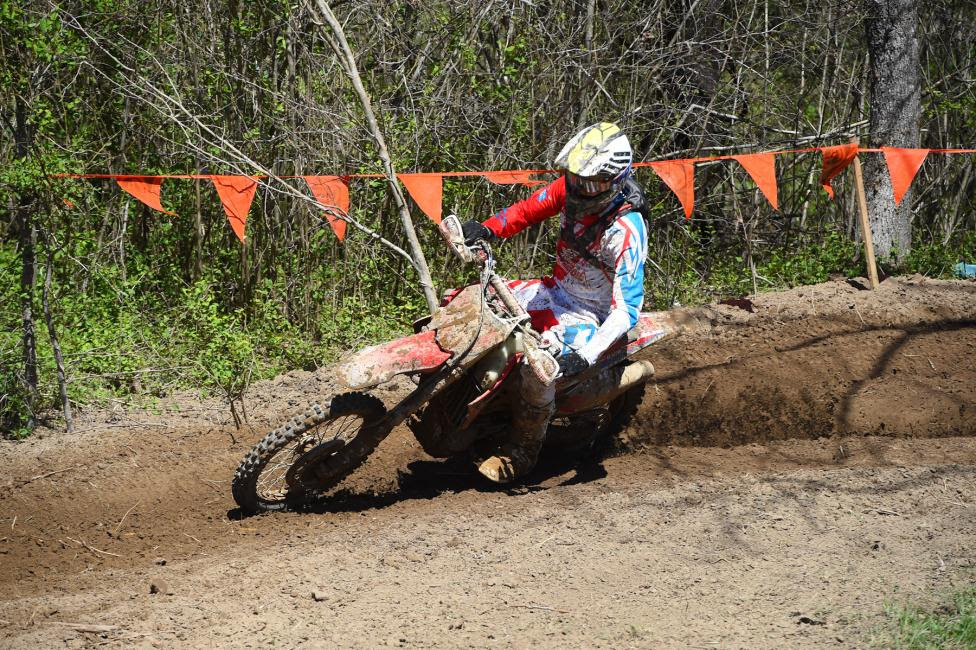 Sunday's race schedule is as follows: Youth Bike racing begins at 8 a.m., followed by amateurs and women at 10 a.m. and pros and top amateurs at 1 p.m.
Adult (12+) gate admission is $20 for the full weekend and $10 for kids (6-11), with kids five and under free. Gate admission includes pro pit access and pro autographs at no additional charge.
Local racers are invited to compete at this event, as GNCC Racing offers classes for riders of all skill and experience levels. The amateur racer entry fee is $40 and riders can sign up at the track. Local racers expected to compete this Sunday will be Brewer Cawley (250 A), brothers Coleman (250 A) and Dylan Brinson (Super Mini Jr. 12-13), father Vance (Super Senior A 45+) and son Evan Earl (250 A), Melz Faulkner (Masters B 50+), Sloan Gregory (Super Mini Sr. 14-15), brothers Cole (200 C Schoolboy 12-15) and Jack Groover (85 12-13), Cade Henderson (65 10-11), Brody Johnson (Super Mini Sr. 14-15), Trale Henderson (Super Mini Sr 14-15), Caroline Hopper (Womens Amateur), Trey Jefferson (4-Stroke A Lites), Patrick Jordan (Vet C 30+), siblings Chad (250 C Schoolboy 12-16) and Kendall LaFollette (WXC), Brianna May (Super Mini Sr 14-15), Michael Overstreet (85 12-13), Prestin Raines (Girls 8-15), Justin Snipes (200 C Schoolboy 12-15), Patrick Tobin (Senior A 40+), Chris Venditti (250 A) and Chris Williamson (Silver Masters A 55+).
For a complete schedule of the weekend's activities, please visit the Big Buck GNCC event page on the series website by clicking HERE.
Tune into RacerTV.com on Sunday at 1 p.m. EST to catch LIVE coverage of the Pro Bike race at round four. For more information on GNCC Live coverage, visit www.racertv.com.
For more information on the series, visit the official website at www.gnccracing.com or call (304) 284-0084. Join the conversation on the series Facebook page, follow us on Twitter and Instagram, and be sure to always hashtag #GNCCLIVE.