St. Louis SX Starts Early | Full Race Day Schedule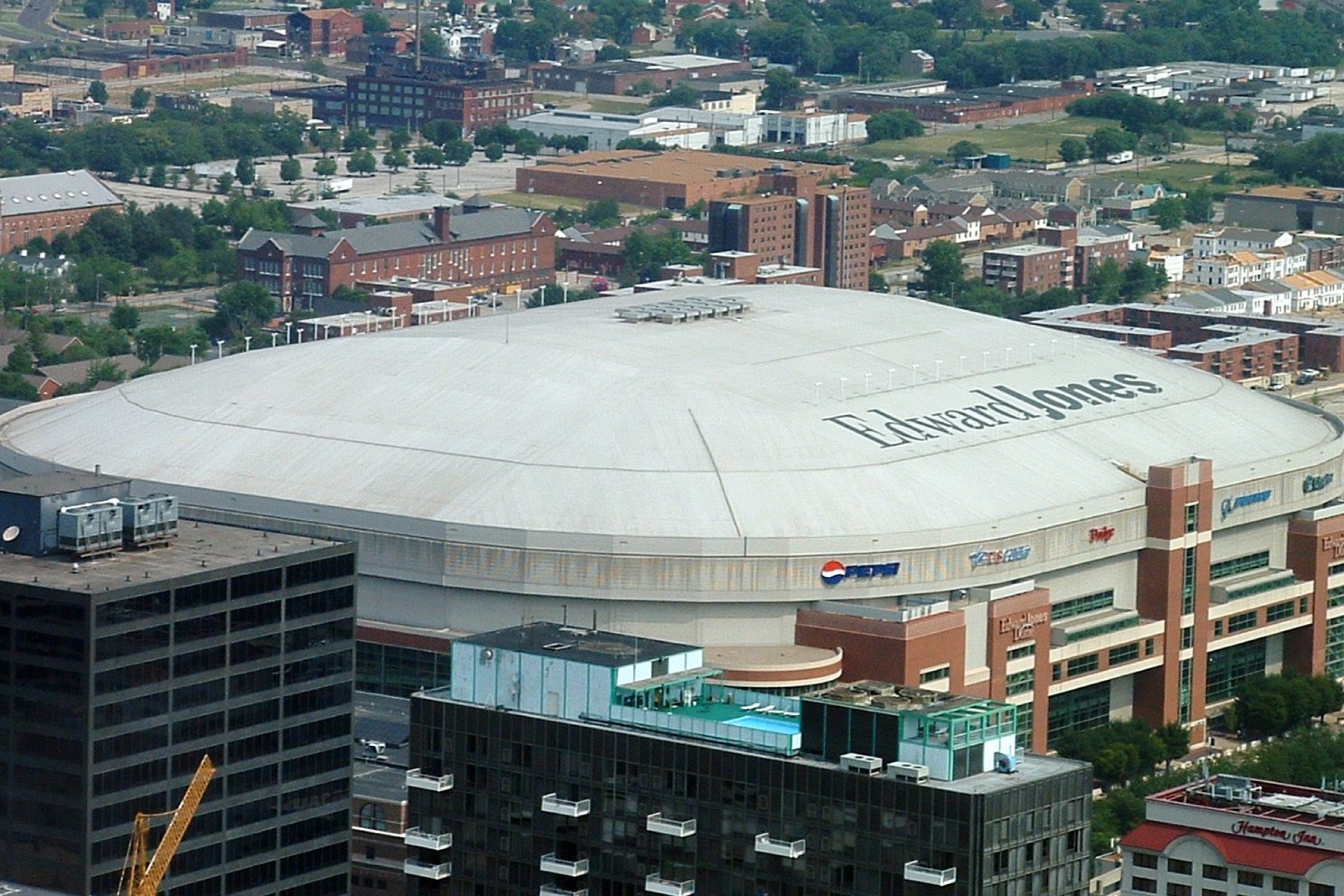 St. Louis, MO
St. Louis
Monster Energy AMA Supercross Championship
For the second consecutive year, Feld Motor Sports will hold a day race (actually, they will hold two, with the other being Foxboro). Round 14 of Monster Energy Supercross this weekend in St. Louis will air live on the FOX Broadcast Network starting at 3:00 p.m. ET.
The early start also means that the entire schedule will be moved. Track walk will begin at 7:00 a.m. with the first practice (250SX B Free Practice) beginning at 8:30 a.m. Doors and the pits will also open to the public at that time.
Opening ceremonies begin at 1:30 p.m. with the first 250 heat race following at 2:06 p.m. Check out the full race day schedule below.
Race day SCHEDULE (Local Time)
7:00 am – 7:30 am Rider's Track Walk
7:30 am – 7:45 am Riders Meeting (Mandatory)
7:45 am – 8:00 am Chapel Service
8:30 am – 1:30 pm Doors / Pits Open to Public
8:30 am – 8:36 am 250SX Group B Free Practice
8:38 am – 8:44 am 250SX Group C Free Practice
8:46 am – 8:52 am 250SX Group A Free Practice
8:54 am – 9:00 am 450SX Group A Free Practice
9:02 am – 9:08 am 450SX Group B Free Practice
9:10 am – 9:18 am 250SX Group C Qualifying
9:22 am – 9:30 am 250SX Group B Qualifying
9:34 am – 9:42 am 250SX Group A Qualifying
9:46 am – 9:54 am 450SX Group A Qualifying
9:58 am – 10:06 am 450SX Group B Qualifying
10:10 am – 10:20 am KTM Junior Exhibition Practice
10:20 am – 10:30 am Promoter Track Walk
10:20 am – 10:45 am Track Maintenance
10:45 am – 10:55 am 250SX Group C Qualifying
10:59 am – 11:09 am 250SX Group B Qualifying
11:13 am – 11:23 am 250SX Group A Qualifying
11:27 am – 11:37 am 450SX Group A Qualifying
11:41 am – 11:51 am 450SX Group B Qualifying
11:55 am – 12:05 am KTM Junior Exhibition Practice
12:05 am – 12:15 am Promoter Track Walk
12:05 am – 1:15 pm Track Maintenance Evening Program
1:30 pm – 2:06 pm Opening Ceremonies
2:06 pm – 2:19 pm 250SX Heat #1 – 6 laps – 20 riders (1 – 9 to Main)
2:20 pm – 2:27 pm 250SX Heat #2 – 6 laps – 20 riders (1 – 9 to Main)
2:34 pm – 2:41 pm 450SX Heat #1 – 6 laps – 20 riders (1 – 4 to Main) (5 – 20 to Semi) (Even finishing positions to Semi #1, odd to #2)
2:46 pm – 2:53 pm 450SX Heat #2 – 6 laps – 20 riders (1 – 4 to Main) (5 – 20 to Semi) (Even finishing positions to Semi #1, odd to #2)
2:55 pm – 3:01 pm KTM Junior Supercross Exhibition – 3 laps – 15 riders
3:01 pm – 3:08 pm Track Maintenance
3:08 pm – 3:13 pm 250SX Last Chance Qualifier – 4 laps – 22 riders (1 – 4 to Main)
3:17 pm – 3:23 pm 450SX Semi #1 – 5 laps – 16 riders (1 – 5 to Main) (6 – 16 to LCQ)
3:27 pm – 3:33 pm 450SX Semi #2 – 5 laps – 16 riders (1 – 5 to Main) (6 – 16 to LCQ)
3:33 pm – 3:44 pm Intermission
3:44 pm – 3:49 pm 450SX Last Chance Qualifier – 4 laps – 22 riders (1 – 4 to Main)
3:53 pm 250SX Rider's Parade Lap
3:58 pm – 4:13 pm 250SX Main Event – 15 laps – 22 riders
4:13 pm – 4:26 pm 250SX Victory Circle
4:26 pm 450SX Rider's Parade Lap 4:31 pm – 4:51 pm 450SX Main Event – 20 laps – 22 riders
4:51 pm – 5:00 pm 450SX Victory Circle