Ben Townley Out for MXGP of Argentina and Mexico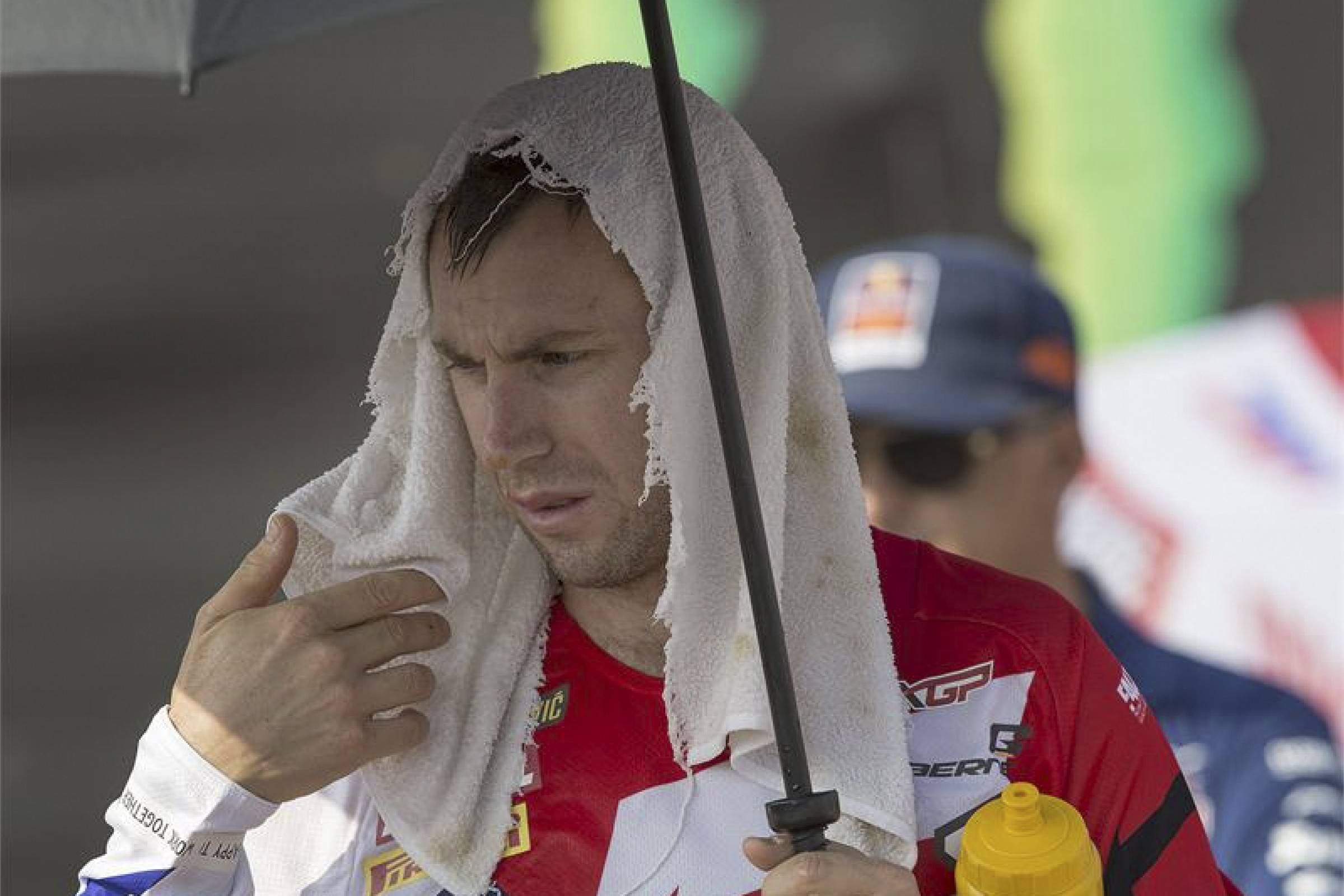 Ben Townley will miss the upcoming MXGP of Argentina and the following round in Mexico due to a virus he suffered prior to the Grand Prix of Europe at Valkenswaard over Easter weekend. The team said that Townley has been very "lethargic" and "drained" and has decided to miss the upcoming flyaway rounds of the FIM World Motocross Championship.
"Ben was sick before Valkenswaard and since then has still been very tired and is sleeping a lot," commented general manager Stefan Everts. "We made some blood tests and checks and all seemed OK but he is still so lethargic and very drained. Ben headed home and we made a late decision that it is important for him to get healthy and fit so he will sit out these two flyaways."
Townley made news earlier this year when he was critical of track conditions at the opening two rounds—Qatar and Thailand. The 31-year-old won qualifying in Thailand, but struggled to ninth in the mains. The aforementioned virus took its toll at Round 3 in the Netherlands where he finished eighteenth. Through three rounds of the championship Townley is 12th overall in MXGP points.
The team, which travels from Amsterdam to Neuquen, Argentina, today said they previously sent factory RM-Z450Ws by freight the day after the last Grand Prix at Valkenswaard but will not fill Townley's spot. "We had a look but finally we will not run another rider at these events," Everts said.
The Grand Prix of Argentina takes place this weekend, with a trip to Mexico following on April 17.