Levi's Stadium
Santa Clara

,

CA
Santa Clara
Monster Energy AMA Supercross Championship
Weston Peick has come a long way since turning pro in 2009. As a hard working privateer, Peick stretched his dollar to the max, even getting sponsored by an online forum, Proride.com, and riding all four Japanese brands in the process. Despite financial barriers and racing against riders with superior equipment, Peick's done nothing but improve, earning a factory ride with AutoTrader.com/Monster Energy/JGR Yamaha and even notching a pair of 450SX podiums last year in Santa Clara and Las Vegas. This year's been different, however. After missing the first two main events of the year due to his dustup with Vince Friese, Peick injured himself in Oakland and has been riding hurt ever since. We caught up with Peick to talk about what it's like to finally have what could be considered an off year.
Racer X: The year didn't start off in an ideal fashion for you. Talk about the injury you suffered in Oakland and how it's affected you this year.
Weston Peick: In Oakland I had a little incident where I went down, broke a front wheel and crashed. I smashed my arm and shoulder really badly, got pretty jacked. On top of that I hit my head pretty good, and coming back from that has been a big struggle. I've just been trying to bounce back from the ups and downs and be consistent.
How much did it affect you during the week?
I wasn't able to train and ride the same way. I was still able to ride, but it's different practicing at home. You don't have that pressure and extra push you have at the races, and I wasn't able to ride like that at home with the injuries. I was just going through the motions of putting in the laps versus being able to put it in as hard as I could. It was a struggle but I stuck with it, and I'm finally starting to feel a lot better. I've changed a few things in my program.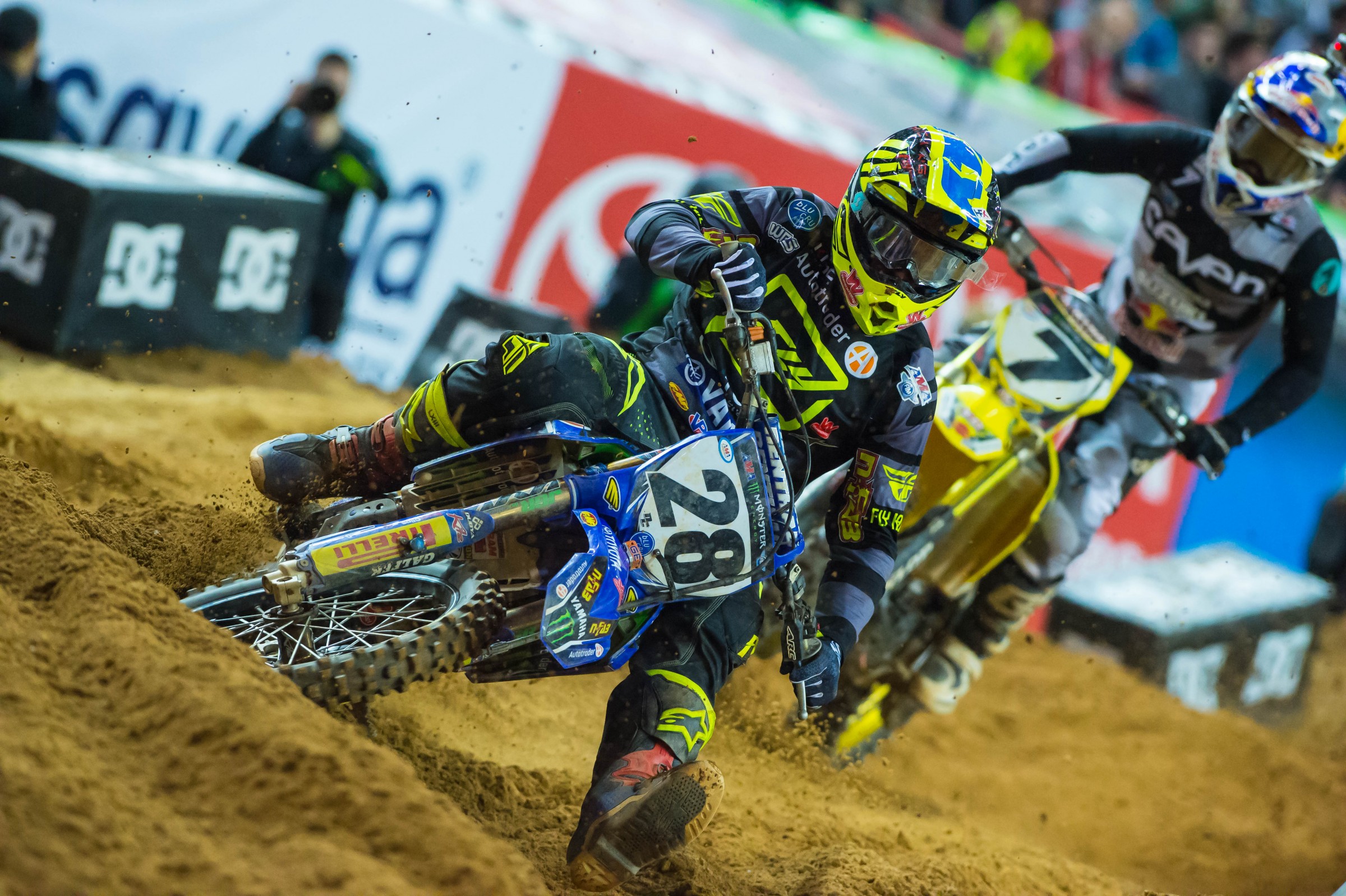 What kind of things?
I've been focusing more on going back to basics and trying to get comfortable again. I've been focusing a lot more on road biking too, and trying to get a lot of cardio in. Stuff like that.
We know what happened with Vince Friese at the opener. Did that stick with you mentally at all?
There was nothing mental about it, it was just one of those things that sucked. I was in shock not racing. I was just sitting on the sidelines pissed. It was one of those things that happens and your actions take over. It was definitely a bummer sitting there watching everyone else race after you put in so much work.
Your results have been better at the last two races. Is that because you're feeling better?
Definitely. My head has been feeling better, my arm's been feeling better, and mentally I've been feeling stronger and more consistent. I'm getting back to feeling confident, which is obviously the main thing—being able to feel confident racing at the speed everyone is going.
We're heading to Santa Clara this weekend, where you got your first 450SX podium last year. Does that enter your mind at all, and is it a goal to get back to that point before the year ends?
Yeah, you know, Santa Clara being my first podium, it was a huge goal for me in last year's season. I'd like to do that over again, and I've been feeling a lot stronger, and as long as I can stay healthy for the rest of the season it shouldn't be a problem. There are so many fast guys out there and I think anyone can podium right now. It just comes down to getting up front right away and running that pace early. At the end of the day it all comes down to how good your start is.
Your results have improved pretty much every year, but that hasn't been the case this year. With it being a contract year for you, does that weigh on your mind?
You know, it hasn't been one of my better years, but I think everyone has a good year, then a bad year with injuries or whatever. I'm not really thinking about my contract being up. As long as I'm out there giving it my all, racing, and doing my best, that's all we can do. Sometimes you hit a bump in the road. You just have to keep moving forward and not let it affect your future.
Motocross isn't far off. Have you and the team started getting ready for motocross yet, or are you still focused on dialing in some supercross results?
Last week I was in North Carolina and we actually did some outdoor testing. It's definitely something I'm more focused on now because my supercross season is a little bit shot. Outdoors, I'll definitely have to perform. Just like any year, the goal is to do well in both series. I want to finish out supercross strong and get back to, or near the podium with some top fives, and I'm really looking forward to getting dialed in for outdoors.