Team K1 Speed/BWR Engines/SSi Decals Adds Jeff Alessi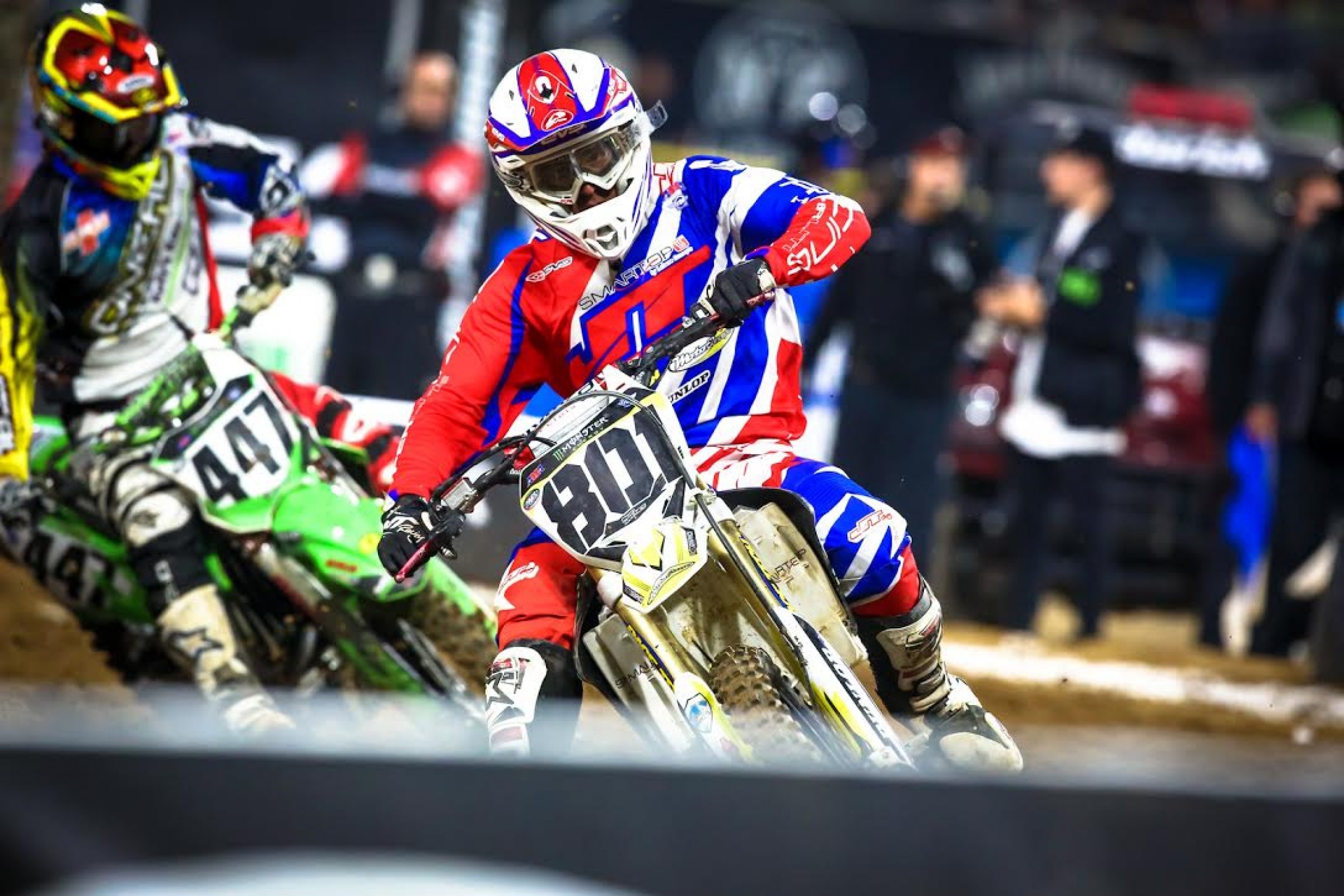 Arlington, TX
Arlington (Dallas)
Monster Energy AMA Supercross Championship
Freeport, Illinois - Six rounds into the Monster Energy Supercross season Team K1 Speed / BWR Engines / SSi Decals heads into Dallas with two new faces under the awnings. The Freeport, Illinois based team has added Cheyenne Harmon to replace reigning 250EMX Champion, Nick Kouwenberg, who returns to Europe to prepare for the upcoming season. Harmon will be aboard the #645 in the 250 division, with BWR Engines supplying the power.
In addition to Harmon, Team K1 Speed / BWR Engines / SSi Decals welcomes the #801of Jeff Alessi. The Victorville, CA native will continue the 2016 campaign by making the switch from Suzuki over to a K1 Speed / BWR Engines / SSi Decals Honda with a 450 powerplant being supplied by BWR Engines.
Brian White - Team Operator and Owner of BWR Engines
"So far this season, we have made leaps and bounds progress over last season. We are incredibly pleased with the product that we have put on the racetrack week in and week out. We are sad to see Nick head back to Europe, but at the same time, really excited to have Cheyenne on board. Adding Jeff to the program is a shot in the arm that is coming at just the right time; him joining Team K1 Speed / BWR Engines / SSi Decals is going to make our rider line up incredibly stout. As long as everyone stays healthy and the bikes continue to operate the way they have been, we'll be seeing plenty more main events throughout the remainder of the season."
Randall Hoppe - K1 Speed Advertising and Brand Marketing Manager
"The 2016 season is off to a pretty good start. We have been in the show a good handful of weeks and the guys are continuing to progress and making up more time on the track each and every week. As the series heads east, I know the team is going to come to life. It's a bummer to have to see Nick head back to Europe. He is a really good rider and even a better person; we all wish him the best of luck and will be rooting for him here in the states. The addition of Cheyenne to the team is great, there is little to no drop off with him from Nick. Also, adding Jeff to the team is going to be great for us all. Jeff is really fast guy with a huge personality...it's going to be great to have him around the rig."
Complete List of Team Riders
Kyle White #291 – 450SX
Cade Clason #761 – 450SX
Jeff Alessi #801 – 450SX
Cheyenne Harmon #645 - 250SX West Region
Complete Team Sponsor List
K1 Speed, BWR Engines, SSi Decals, Race-Tech Suspension, Freeport Honda Kawasaki, Rekluse Motorsports, Performance Electronics, Bel-Ray, TuBliss, Works Connection, No-Toil, Evans Waterless Coolant, MotoSeat, Yoshimura, RK-­Excel.