Cody Webb Wins King of Motos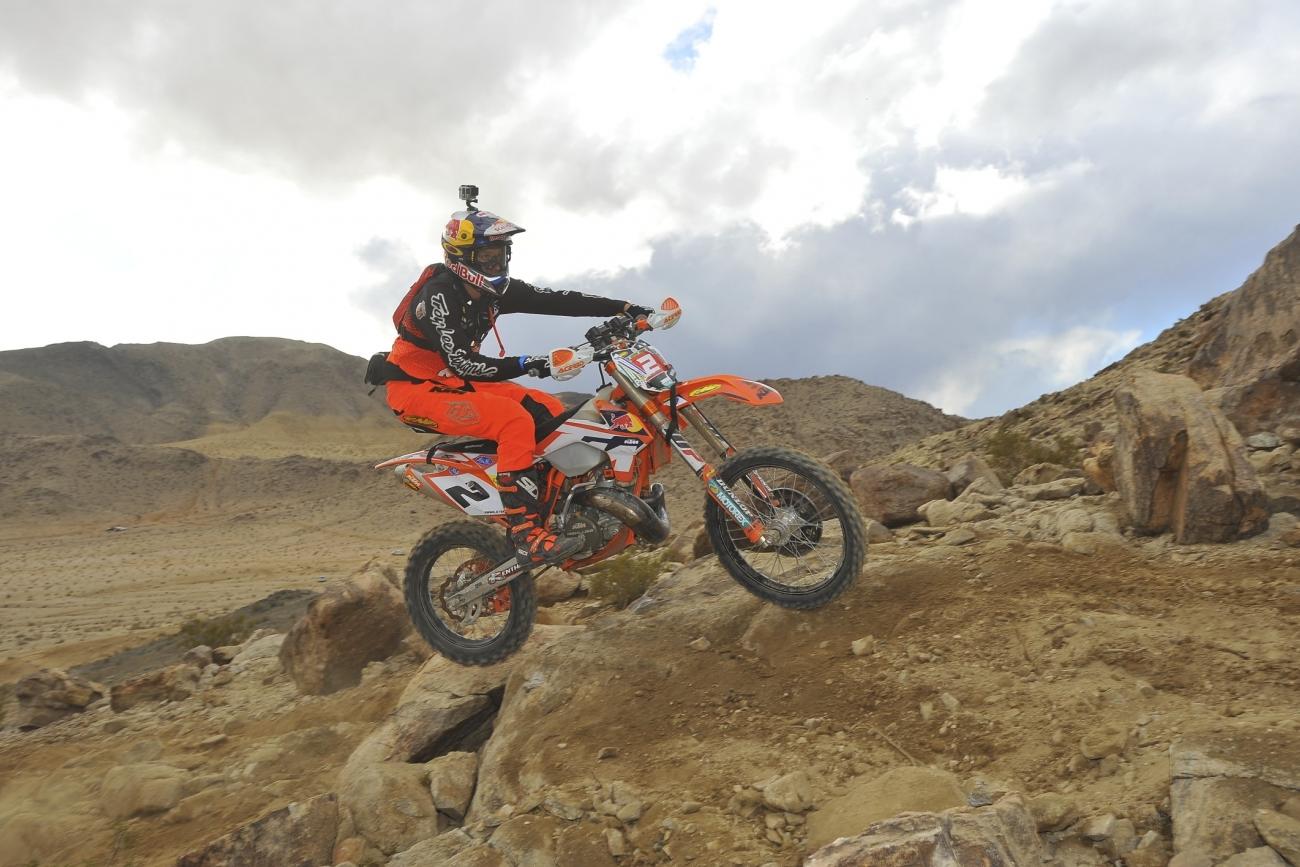 Johnson Valley, CA – FMF KTM Factory riders Cody Webb and Taylor Robert topped the podium at the fifth running of the King of the Motos event. This marked Webb's third career victory at the challenging off-road race.
Both riders participated in the morning race in which the finishing order determined the starting position for the main event. Both riders used that as a warm-up for the afternoon race and for practice on navigating with the GPS systems needed for the 3-hour main event.
When the flag waived to start the main event, both Webb and Robert got a great jump off the line and came out leading the way at the top of the starting hill. The two riders were soon joined by another three to have a five-man battle for the first lap of the 9-mile course. At the end of the second lap Webb reported, "Taylor and I were battling for the lead when we both made a mistake which allowed Colton (Haaker) to pass. I was able to get back on track quicker than Taylor which allowed me to start working my way toward Colton again."
On the next lap, Haaker suffered a big crash which allowed Webb to pass for the lead. Haaker would come back up to challenge Webb a final time, but Webb would prevail. Once making the pass stick, Webb went on to pull to a nearly two minute lead. He maintained that cushion for the remainder of the race before crossing the finish line to claim the win. Robert was able to come back and challenge Haaker for the runner-up position and held on for a 2nd place finish.
"This course was much more challenging than in the years past," stated Webb. "It was shorter and more technical which meant we had to encounter lappers sooner than we normally would. We actually passed all the way up to 7th place which made it a little stressful. But overall, after the rain went away, the course was really good and I had a fun day."