Josh Hansen Pulls Out of UK AX Round Citing Issue with Promoter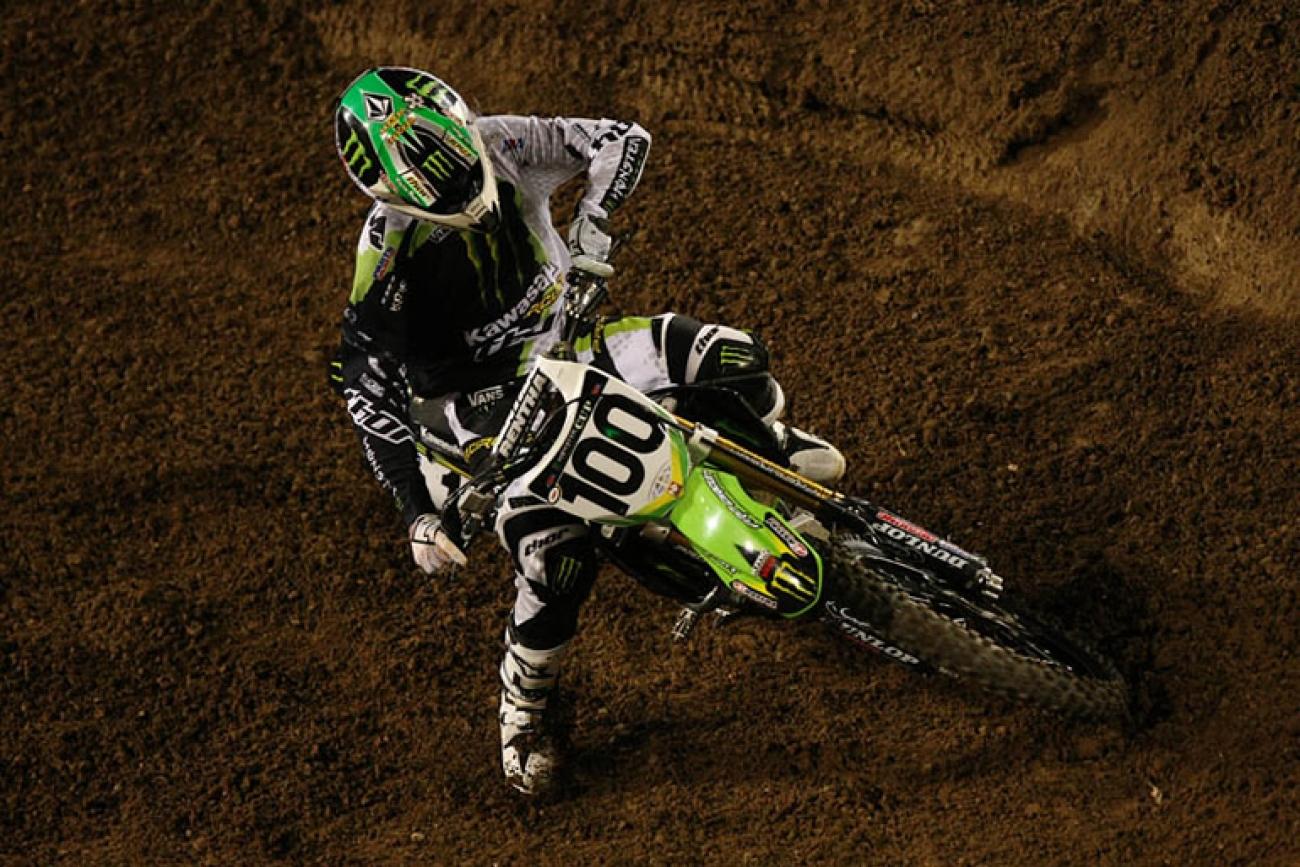 Josh Hansen has pulled out of Round 6 of the Monster Energy UK Arenacross series today at Birmingham's Genting Arena, citing a problem with the promoter.
Hansen addressed the issue in a series of tweets earlier today:
Wish I could be racing tonight due to the promoter this will not be happening. Thank you Guys

— Josh Hansen (@joshhansen100) January 23, 2016
I want to say HUGE THANK YOU to Steve James at LPE / SJR for looking after me and providing with great equipment .

— Josh Hansen (@joshhansen100) January 23, 2016
Me not riding has nothing to do with Steve and everything to do with the promoter. Thanks for all the cheers week in and week out

— Josh Hansen (@joshhansen100) January 23, 2016
I wish Steve and both his teams Fabian / Flo and my teammate Jack The best of luck and hope the dominate

— Josh Hansen (@joshhansen100) January 23, 2016
The series released a press release today with comment from Arenacross promoter Matt Bates. "It's sad that the series wasn't for Josh, but that's just the way things sometimes go. I thought he was a really nice guy that gave his all to every race he lined up for, and I can only be very grateful for that. The Arenacross Tour is of course about more than just one rider, and we have a host of amazing, talented and loyal riders and teams competing in the championship: I can't thank them and their managers enough for the commitment they have showed me over the years. I am one hundred per cent confident that, with the exceptional level of riders we have, some of whom may be underestimated, Arenacross will continue to grow in Europe. We wish Josh all the best in whatever he decides to do in the future and hope he enjoys the rest of his time in the UK."
Hansen, 31, made the surprise announcement earlier this year to compete in the series instead of returning to Monster Energy Supercross.
"I'm pumped at the prospect of a new challenge and at competing in the UK," Hansen said at the time. "I know the guys back home just won't get it and that will drive me on even more. I see the Arenacross series as going places and I want to be a part of that. I reckon that after this, the gates will open and the British series will be flooded with Americans!"
Round 7 of the series is scheduled for tomorrow, January 24.