Check Out Kyle Chisholm's Shoulder Injury [Update]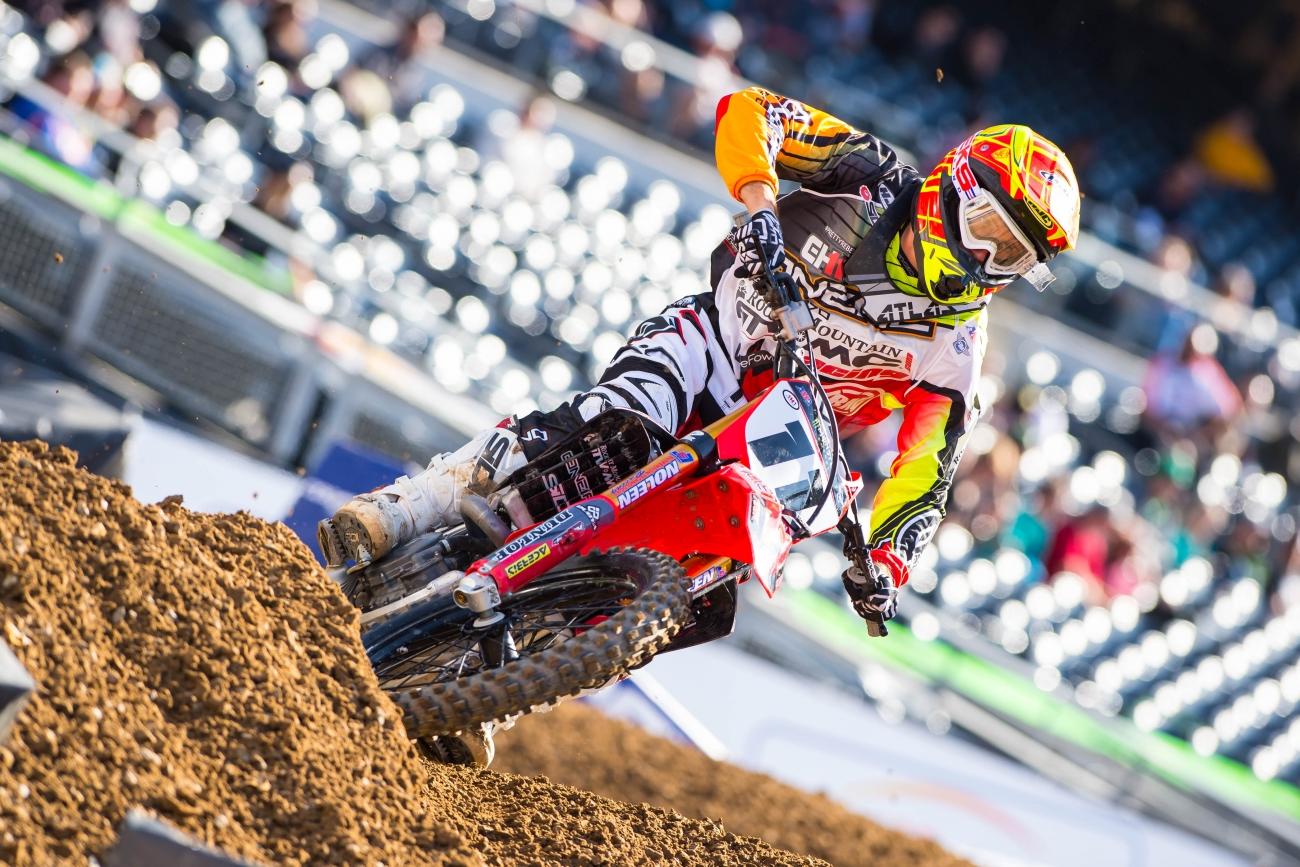 Anaheim, CA
Anaheim 2 (A2)
Monster Energy AMA Supercross Championship
I don't suggest looking at the image below for too long.
At Round 2 of Monster Energy Supercross in San Diego on Saturday, Kyle Chisholm clipped a Tuff Block in his semi race which caused him to endo into the face of a triple. According to a post on Instagram last night, Chisholm sustained a dislocated shoulder and a concussion in the crash.
Chisholm underwent an MRI and hopes to have the results today. "I've never dislocated my shoulder so it's new to me. Hoping there wasn't too much damage but we'll know more with the MRI results," he wrote.
In his first year with Rocky Mountain ATV/MC, Chisholm finished nineteenth at the season opener in Anaheim.
We'll provide an update on Chisholm's status as it's known. Below is a photo of his gnarly injury.
[Update]
Chisholm announced on Twitter that his shoulder injury will require surgery and that he hopes to return for the second half of Monster Energy Supercross. Chisholm is scheduled to undergo surgery Friday.
UPDATE: We got some answers today on the shoulder and I just wanted to update everyone on my injury. Unfortunately i do need surgery to

— Kyle Chisholm (@KyleChisholm11) January 21, 2016
repair the damage of dislocating my shoulder. I also have a fracture in the upper part of my humerus that doesn't require surgery.

— Kyle Chisholm (@KyleChisholm11) January 21, 2016
My surgery is scheduled for Friday. This is never the plan and I'm super bummed as I have been busting my butt and loving my new bike & team

— Kyle Chisholm (@KyleChisholm11) January 21, 2016
I'm shooting to be back for the 2nd half of SX & all of outdoors & I can't wait to be back out there.I can't thank all of u for the support

— Kyle Chisholm (@KyleChisholm11) January 21, 2016