Quick, name the two coolest pieces of riding gear. Fifty bucks says you blurted out helmet and boots. If you said something else you're probably a weirdo goggle guy (looking at you here, Matthes). Maybe it's two of the most important pieces of safety equipment you can wear, but helmets and boots have always been entrenched in MX's "cool" category. As a kid I even tried to get my mom to make food I could eat out of a straw so I wouldn't have to remove my most prized possession, the helmet.
Thank goodness there's a company like Scorpion, who truly understands this kind of fanaticism and has created a helmet that meets cool's demand without shredding your wallet like a crappy knobby on hardpack. Enter the VX-35, which retails for $139.95 ($129.95 for solid colors). As you can see, the styling is awesome, making this gleaming helmet just as functional as a slice of garage art as it is at protecting your precious melon. That's right, it's got an ECE/DOT certified shell and a dual EPS liner that adds additional impact protection. It's also got an AirFit cheek pad system that makes for a nice, snug fit that won't leave you biting the inside of your cheeks if you attempt to chew gum. Seriously though, don't chew gum while riding. You could choke, or even worse, get sticky gum on this sweet lid, which isn't covered by the five-year warranty it boasts. Pretty sure you're sold at this point, but if you still need more convincing, head over to Scorpion's website for more info.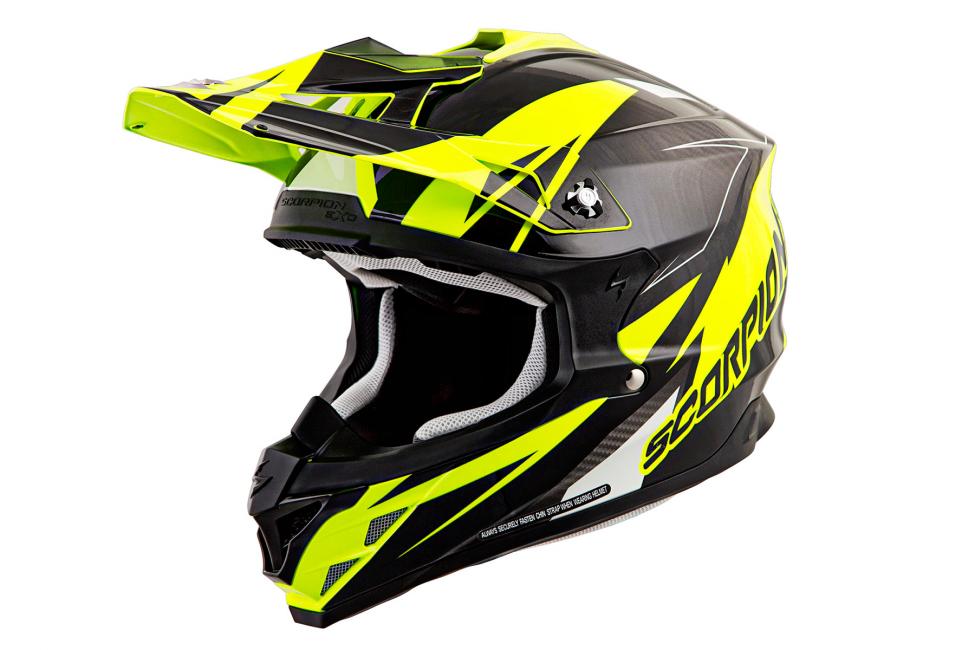 Visit Motorcycle-Superstore.com to purchase your Scorpion Helmets.
Next up are these bad dogs from TCX. We all know how important boots are in motocross, but oddly enough, a lot of guys who ride dual sports end up just wearing regular shoes when they're on the street. That's insane! Higher speeds, harder surfaces, and traffic that's much more dangerous should warrant a bit of foot and ankle protection. Luckily TCX has taken this into account with their $219.99 CE Certified X-Groove Gore-Tex boot. Made from full-grain leather, this boot has reinforced ankles, heels, and toes to deal with the rigors of riding, but won't stick out like a set of Doc Martens at the friggin' Catalina Wine Mixer. Getting in and out is a snap too, thanks to the lace-up closure and side zip system. There's even a removable shift pad! And thanks to the breathability of Gore-Tex, these boots will keep your feet comfy, rain or shine.
The TCX X-Groove—casual and comfortable enough to wear in the office, perfectly suited for the ride, and built for the crash. If you ride on the street, you need these. Bounce over to ridetcxboots.com for more info and visit Motorcycle-Superstore.com for the full offering of TCX Boots.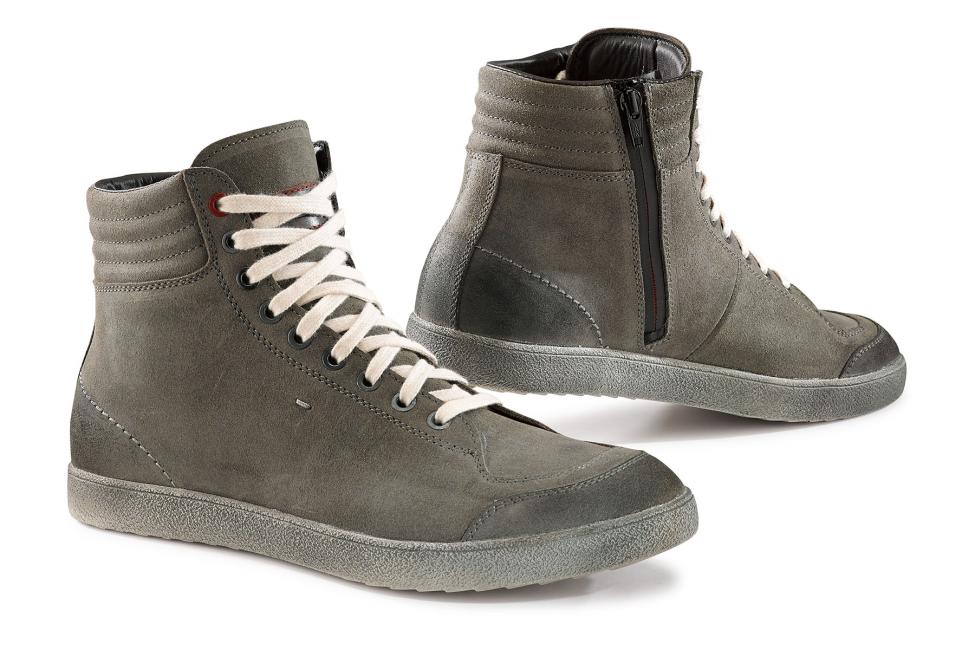 To view more products in the Actually Fun Gift Guide, click here.