Shift has screamed cool since it launched in 1997. From early days during Jeff Emig's run with the supercross number one plate in 1998, to now, Shift has become a leader in motocross gear here and abroad. The Shift Strike Line takes it to another level. Designed around a 600D main pant body, and with technical moisture wicking jersey fabrics, the Strike Line features fantastic ventilation and articulated construction in all the right places.
But this is about style, right? You know Shift is always on point with their color combos, and this line is no different. The jersey retails for just $44.95 with the pant coming in at $129.95. Visit shiftmx.com to learn more about the Strike Line. You can also order from Motorcycle Superstore.
I absolutely love getting a new set of gear. Something about putting on new threads makes you want to go ride. But if you don't have the protection under your new set of gear, then it all becomes moot, as you'll be sitting on the sidelines watching your buddies ride. That's where the CTi OTS comes in. The CTi custom knee brace was a revolutionary product when it hit the scene in the 1980s, and it has been tested, tuned and perfected every since. It's outfitted with low-profile anatomically correct accutrac hinges, flexible cuffs, trimmable straps, and serviceable d-rings. The rock-solid CTi carbon frame provides a rigid exoskeleton that stabilizes the knee joint and the breathable liners coated with bio-inert Össur Sensil Silicone ensure the CTi brace remains properly positioned on the leg for optimal functional benefit. This is the top of the top of the line.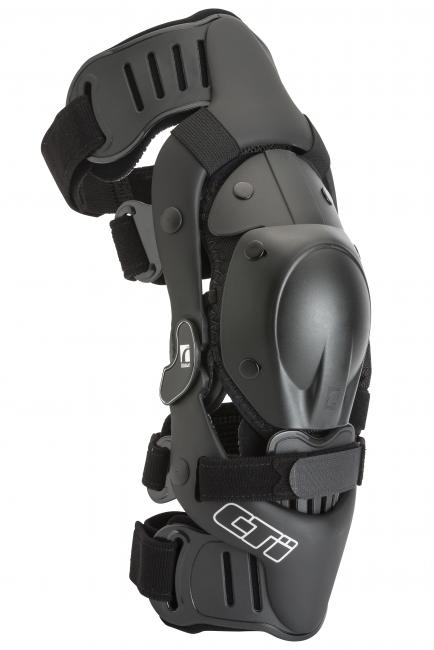 The knee brace is covered by most insurance plans with a doctor's prescription. Visit www.ossur.com for more information.
Motorcycle Superstore has all your protection needs covered.
To view more products in the Actually Fun Gift Guide, click here.